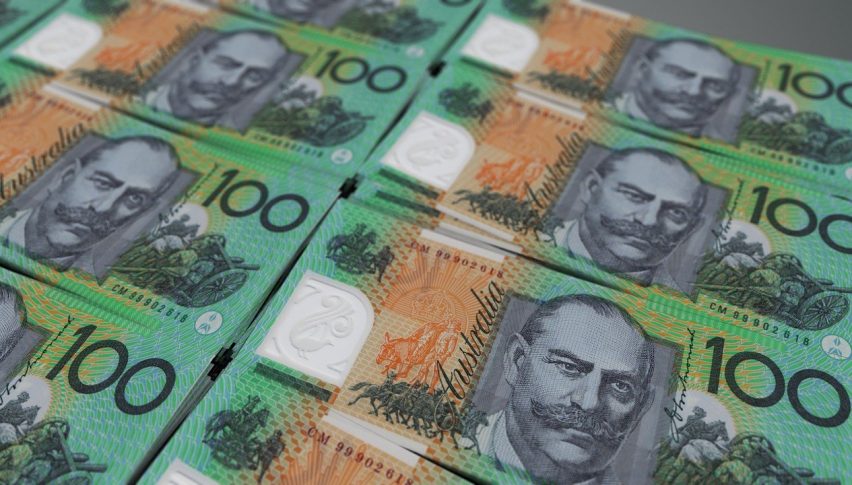 The AUD is Unstoppable Ahead of GDP
It was another day and another crazy bull run in the AUD/USD which is now back above 0.6900.
Risk-on was once again the order of the day as the US looks to reopen and the positive sentiment has seen the AUD/USD gain for a second straight day. Price is now back to the same level it was in early January and this was well before COVID was even on anyone's radar.
So this shows us just how strong price is at the moment. At this rate, there appears to be not much standing in the way of a test of the 0.7000 level.
However, there is a big data point ahead that will likely dictate sentiment for the rest of the Asian session and that's GDP for Q1.
There is no getting around the fact that this will be a soft number. The expectation here is for a -0.1% reading for Q1 which is the first negative Australia has seen in a while. However, it is important to note that the Q2 number will be the one that broadly captures the impact of COVID-19 and all the associated lockdown measures.
So in reality, -0.1% is basically just a flat reading. But what is important is that two negative quarters are what economists consider to be a 'recession', so there appears to be no getting around that fact.
The real reason this is important is more from a sentiment point of view. As the mainstream media will be all over it and that adds to the slowdown.
But as we can see by the price action in the AUD/USD, perhaps the smart money is already saying that things are going to be OK.
So the outlook for today, will really be to see if this massive bull run can continue?
Surely, we are going to run out of steam at 0.7000?