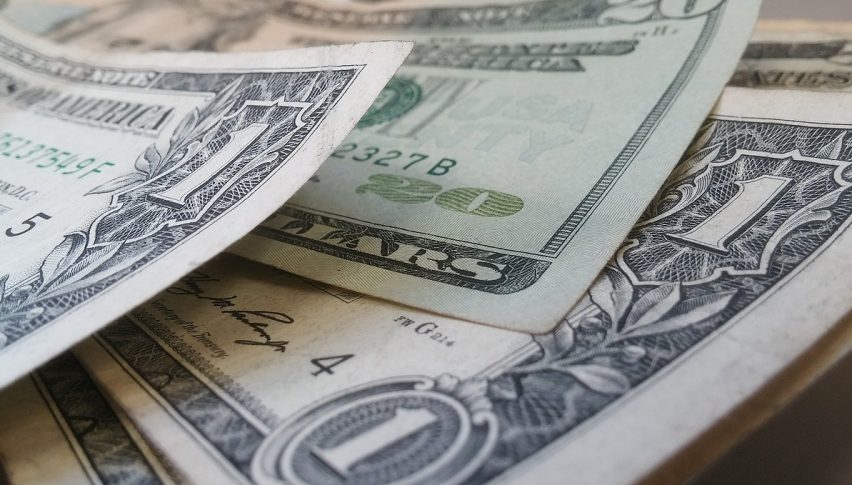 Forex Signals Brief for Jun 4: The Appetite for Risk Keeps Growing
US Market Wrap
Yesterday, saw yet another big rally in US equities as the appetite for risk continues to grow at the moment.
As social distancing measures across the globe are wound back, we are certainly starting to see some serious flows into risk assets. From a forex perspective, the AUD/USD, NZD/USD and the USD/CAD have been strong performers this week.
While the SPX keeps on climbing and commodities such as WTI keep fighting back as the supply side also improves. GOLD on the other hand, has pulled back.
We did see a big improvement in the jobs situation in the US, with the ADP numbers showing a far smaller loss of jobs than many expected. However, there was some degree of scepticism from the experts as the numbers don't really line up with what we're seeing from jobless claims.
The Data Agenda
The EUR/USD will be the one to watch in European trade today as we look towards the latest meeting of the ECB.
What we've been seeing this week is that other central banks such as the BOC and RBA haven't been looking to make any significant changes to policy. Certainly, rates are about as low as they could go, but that won't stop speculation about negative rates. That said the expectation is that the ECB will be looking to scale up stimulus.
The other interesting data point today will be the weekly US jobless claims. The situation does look to be improving by the week, with new claims now set to fall under that 2 million mark. While continuing claims are finally turning the corner.
After yesterdays, ADP number, there is hope that we might see a better result both today and with tomorrows NFP.
Forex Signal Update
The FX Leaders Team hit 4 winners from 5 trades yesterday, as the guys build a strong week.
Make sure you follow our live signals as this could be in for another busy few sessions.
Gold – Pending Signal
GOLD has finally pulled back after withstanding a surge in risk appetite lately. That said, while price is above $1700 this is still bullish and an area we are looking to buy in.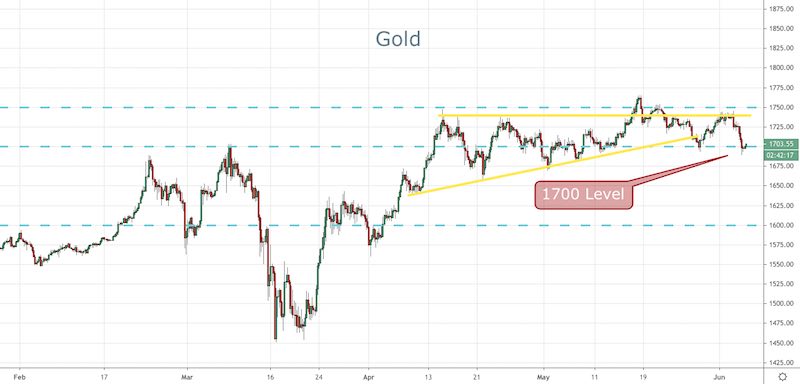 Oil – Pending Signal
WTI is above the $35 level and bullish, and we are still looking towards opportunities to the long side. This little pullback in price, might be that opportunity.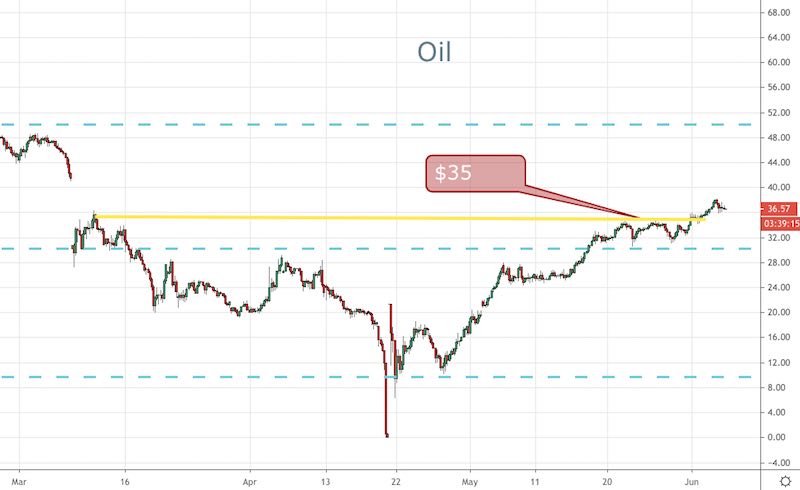 Cryptocurrency Update
The fireworks in BTC might have already happened as price now sits under that all-important $10,000 level.
For now, we are probably just looking to play the range between $8,500 and $10,000 as this seems to be 'fair-value' at the moment.