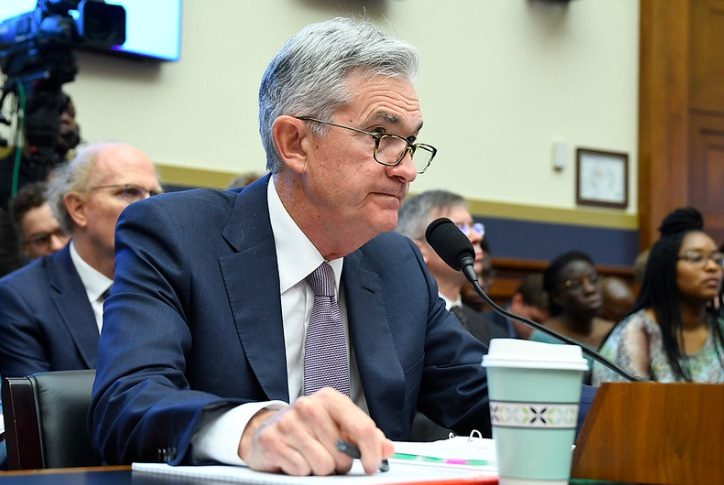 Forex Signals Brief for Jun 8: Is the US Economy Back on Track?
US Market Wrap
Despite the weeks of negativity and worry, it looks like the US economy might be well placed to shake off the COVID-19 crisis, faster than anticipated.
The latest US jobs situation has not only beaten expectations, but it is showing new jobs are again being created. Nonfarm payrolls rose by 2.509 million jobs in May, which was in sharp contrast to April, which recorded a 20 million fall.
There were not many on the street, who were predicting such as rebound, however, we did see a few indicators early in the week, when the ADP number beat expectation.
The positive news, lead to more upside in risk assets, with the SPX closing higher for another day along with forex pairs such as the AUD/USD and NZD/USD.
The Data Agenda
With the surprises beat in jobs, many are now wondering what that means for the economy going forward.
Fortunately, we won't have to wait long for a response as this week the focus is on the FOMC as they meet to discuss the next moves in US monetary policy.
Last time we heard from Jerome Powell, he was suggesting the economic ramifications of COVID would be long-lasting. There is, however, a growing chorus who are feeling a lot more optimistic about the state of play and that is clearly getting priced into markets.
On top of the FOMC, we will also look to some key data points, which will be highlighted by weekly jobless claims and CPI.
Out of Europe, ECB boss Christine Lagarde will be speaking to the European Parliament Economic and Monetary Affairs Committee. Just last week, the ECB upped their stimulus, so this might be the opportunity for her to explain her thinking so EUR/USD traders will need to keep watch.
Otherwise, the positive sentiment will be the real story of what is going on at the moment.
Forex Signal Update
The FX Leaders Team finished with 10 wins from 16 trades for a 63% strike rate on the week as we look for opportunities to get long risk assets.
Make sure you follow our live signals as this could be in for another busy week.
EUR/USD – Active Signal
The EUR/USD is benefiting from the risk-on appetite and so far is holding up. We are long here looking for another leg higher.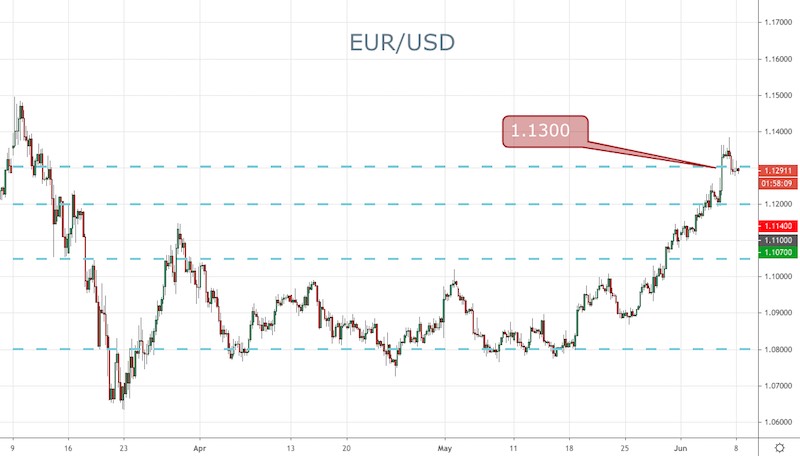 Oil – Pending Signal
The bullish tone is certainly filtering through to WTI which is now on the cusp of $40. We are looking at opportunities to get long with this rally.
Cryptocurrency Update
BTC has once again seen some selling pressure as it pushed towards the $10,000 level.
There is little to report here in truth as we are really waiting to see how price responds one way or another.
A break above $10,000 or down through $8,500 will be the real story.