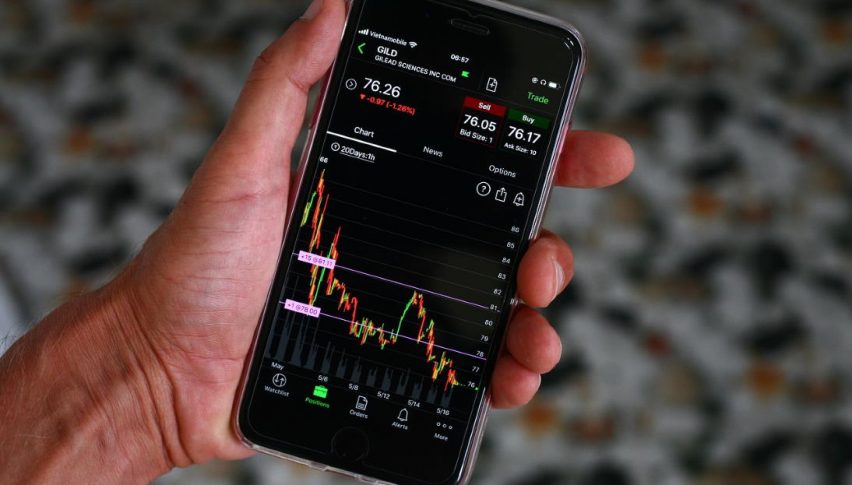 NASDAQ Grinds Higher To Open The Week
U.S. stocks are higher to open the week, led by a fresh test of all-time highs by the NASDAQ Composite. A little over halfway through the Monday session, the DJIA DOW (+230), S&P 500 SPX (+13), and NASDAQ (+30) are all in the green. At this point, it appears that last Friday's blockbuster employment report is carrying a great deal of weight.
Today's economic calendar is relatively vacant, but there were a few U.S. Treasuries Auctions held. Here's a look at the results:
Event                                                 Actual               Projected           Previous
3-Month T-Bill Auction                     0.17%                     NA                     0.15%     
6-Month T-Bill Auction                     0.185%                   NA                    0.170%
Yields are up on short-term U.S. government debt, suggesting that investors are more interested in risk assets. Going into the summer months, it looks like the mid-February bull market in stocks is back.
The story of the day continues to be optimism surrounding the COVID-19 reopening. Aerospace giant Boeing (BA) has gained around 11% today, taking valuations above the $225 per share level. In addition, embattled Hertz Global Holdings Inc. (HTZ) stock is up more than 400% in the past three sessions. Both of these companies are closely tied to the air travel industry, which was decimated by the COVID-19 shutdown. Add it all up ― institutional investors are betting that the worst is over and risk assets are poised for a summertime rally toward historic highs.
The NASDAQ composite has been a frontrunner throughout the coronavirus pandemic. Let's dig into the technicals and chart the recovery.
NASDAQ Posts Fresh All-Time Highs
For months, analysts have debated the technical form of a post-coronavirus rally. If the weekly chart for June E-mini NASDAQ futures is any indication, the argument is over. The U.S. indices have posted the rare "V-shaped" recovery.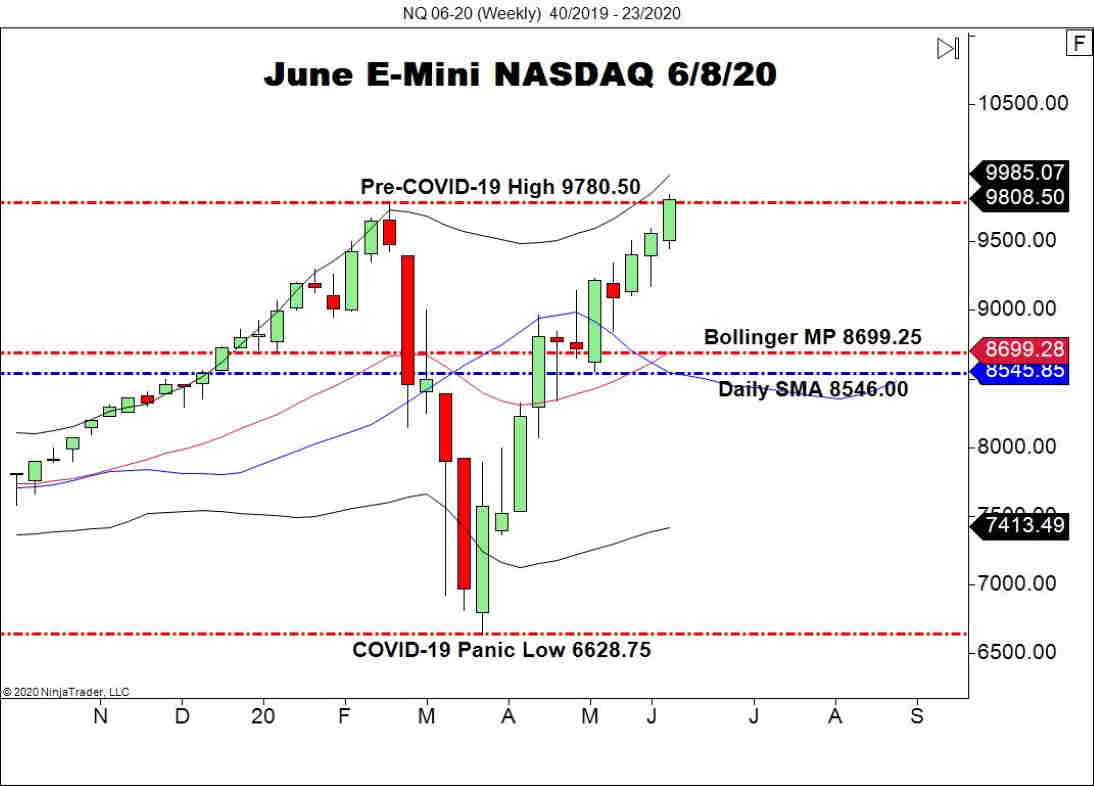 Overview: Right now, it's time to adjust our key numbers upward. 30,000 in the DOW, 10,000 in the NASDAQ, and 4,000 in the S&P 500 are now on the horizon. How is this possible? A combination of low-interest loans, government stimulus, and cheap energy have made short-term corporate growth all-but-assured. Anything is possible, but from now until October, "buying the dip" is going to be a popular stock trading strategy.