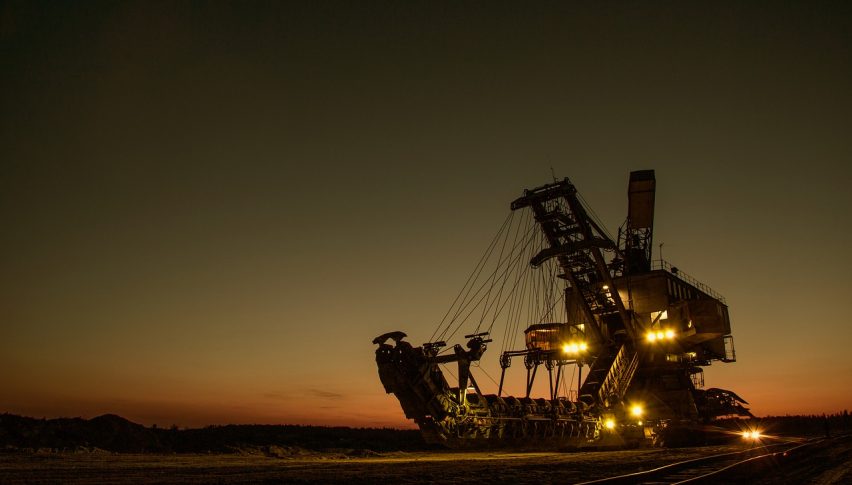 The Bulls in Control as the AUD/USD Retakes 0.7000
It was another green open to the week and once again there seems to be no stopping the bull run in risk assets such as the AUD/USD.
The Aussie has been in breakout mode and has rallied off lows of 0.5500 to be back above the 0.7000 level. This is a huge bounce to say the least and I think it is fair to call this a 'V-shaped' rally.
One of the recent developments that has been big for the Aussie has been the increase in some key commodity prices. We all know that GOLD has been strong in recent months and price is still around the $1700 level. However, it has been iron ore that is grabbing headlines locally.
The price of iron ore is above US$100 per tonne and is being boosted by a COVID-19 outbreak in Brazil. Brazil is a rival exporter of iron ore and their main supply has been cut. The same sort of thing happened last year when there was the mine collapse. This led to a huge rally in the price or iron ore which is a major export for Australia.
So while 0.7000 might seem high at the moment, there is a fundamentals reason, as prices of commodities continue to surge higher and risk is back in favour.
No End in Sight for the AUD/USD?
Looking again to the charts, we can see that there will be a bit of resistance around this level and I still would not be surprised to see this rally lose steam in this area.
US stocks have regained their 2020 highs at the same time and for me, this would be an opportunity for stocks to pull back and/or consolidate a bit. But stranger things have happened.
So for now, we watch this 0.7000 level and see if price can hold. This is a very tough short to make, but I think this is the obvious area for profit taking for those who have held through this big rally.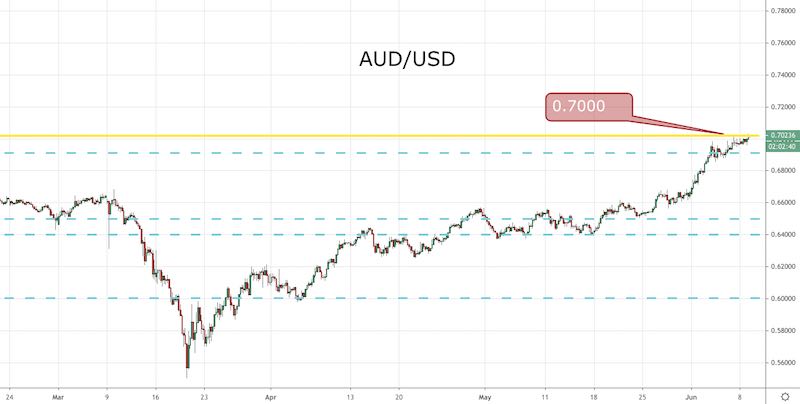 The US consumer is softening as intertest rates go up, which is a factor for the USD retreat and for the FED to stop hikes
23 hours ago