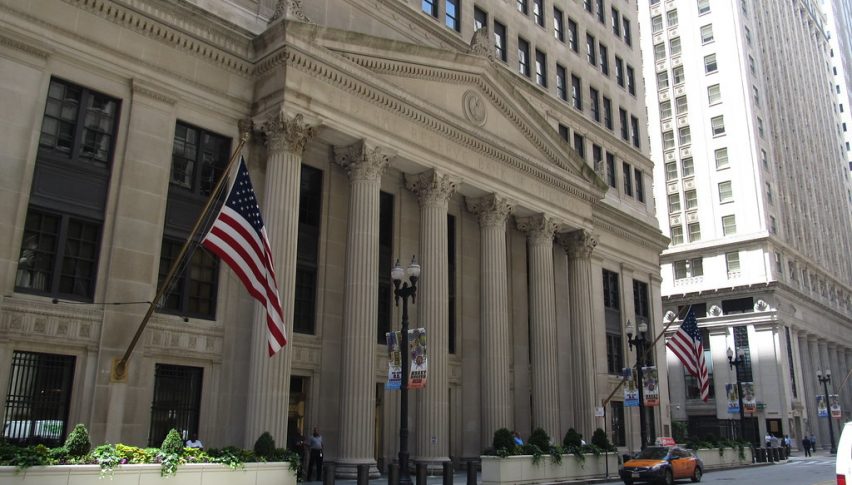 NASDAQ Cracks 10,000 As FED Takes Center Stage
It has been a challenging day for U.S. equities ― that is, except for the tech sector. Shortly after this morning's opening bell, the NASDAQ cracked the vaunted 10,000 level. While predicted by some, the NASDAQ's swift rebound from March's panic lows to all-time highs is one for the history books. Given a rosier FED outlook than expected, it appears that the only thing that can stop big tech is growing U.S./China tensions.
NASDAQ Cracks 10,000
As you can see from the weekly chart below, June E-mini NASDAQ futures have posted the rare "V" recovery. Prices didn't even hesitate at the pre-COVID-19 High (9780.50) as bidders piled on to the weekly uptrend.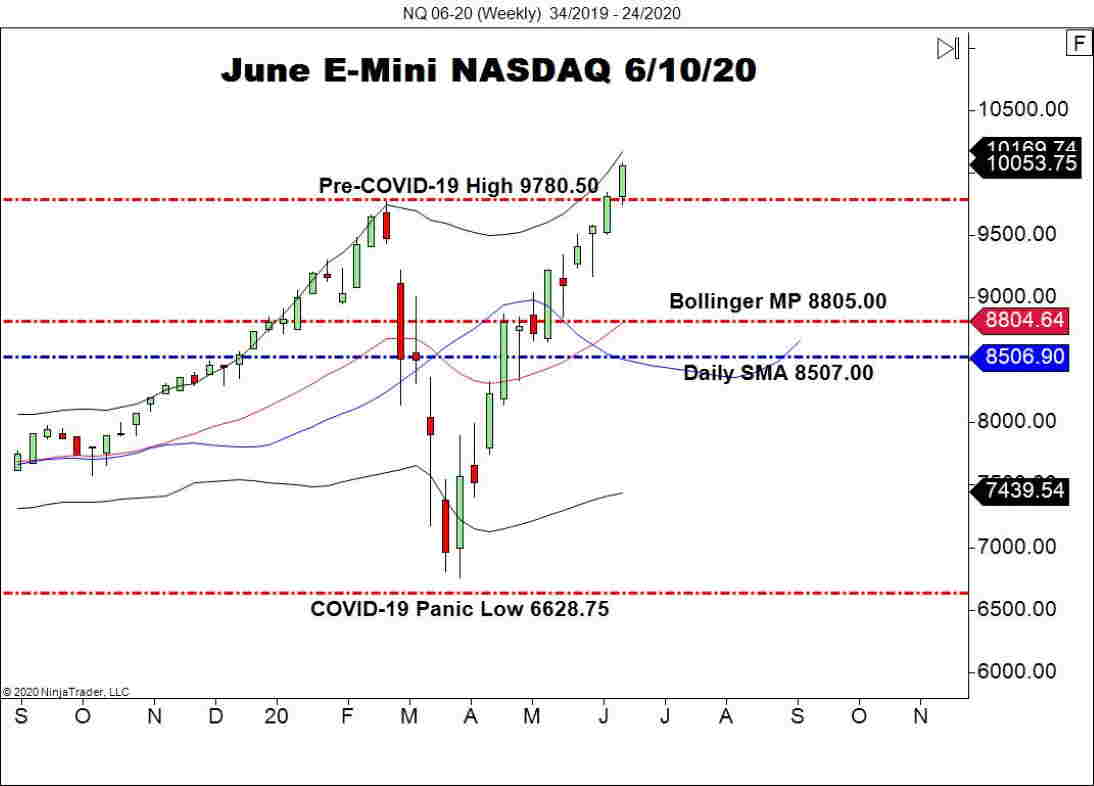 The dramatic recovery in the NASDAQ is awe-inspiring and suggests that we may be entering a new economic era. With business operations going remote during the pandemic, one has to wonder what the "new norm" of commerce will be. At this point, the big money is betting that the technology sector will be the long-term global standard for wealth.
10 June 2020 FED Announcements: Highlights And Recap
On the heels of last week's surprise uptick in the May U.S. Jobs Report, the FED held its scheduled 10 June meeting. Below are a few of the key takeaways from today's FOMC statement:
Rates are held static at 0.0%-0.25%

U.S. GDP is projected to contract to -6.5% for 2020

The U.S. 2020 Unemployment Rate is estimated to come in at 9.3%

Core inflation is expected to lag the 2.0% objective, coming in at 0.8% for 2020

Interest rates are projected to remain low until through year-end 2021
Bottom Line: According to the FED's Dot Plot and projections, the post-COVID-19 outlook isn't all that great. A severe 2020 economic contraction is expected, featuring high unemployment and lagging inflation. All in all, this is a tough prognosis for the U.S. economy.
However, it could have been worse ― at least in the eyes of the markets. Since the FED Announcement, the DJIA DOW (+68), S&P 500 SPX (+15), and NASDAQ (+127) have all posted gains. For the moment, it appears that any degree of certainty is bringing bids to risk assets.