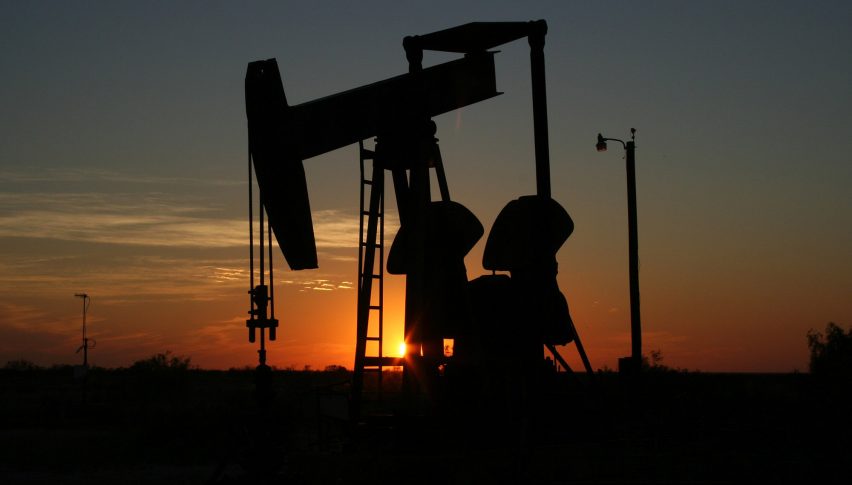 July WTI Crude Oil Futures Retreat 9%
It's been a wild day on Wall Street, with the COVID-19 "second-wave" dominating market sentiment. Among the hardest hit assets has been energy. July WTI crude oil futures are trending south, having posted an intrasession retracement of more than 9%. This is a huge move and one that has caught many in the markets by complete surprise.
At press time, July WTI is trading near the $36.50 handle, off almost $3.00 per barrel from Wednesday's close. According to the fundamentals, this move should come as no shock. The weekly EIA stocks report came in at record levels, the FED projected a 6.5% decline in GDP for 2020, and COVID-19 infections appear to be on the rise. Given these three market drivers, it's a wonder July WTI crude oil is hanging tough above $35.00 per barrel. 
July WTI Crude Oil Plunges 9%
Anytime a commodity moves up or down 9%, it's a newsworthy event. That is exactly what we have seen today in July WTI crude oil futures ― a crash reminiscent of mid-April.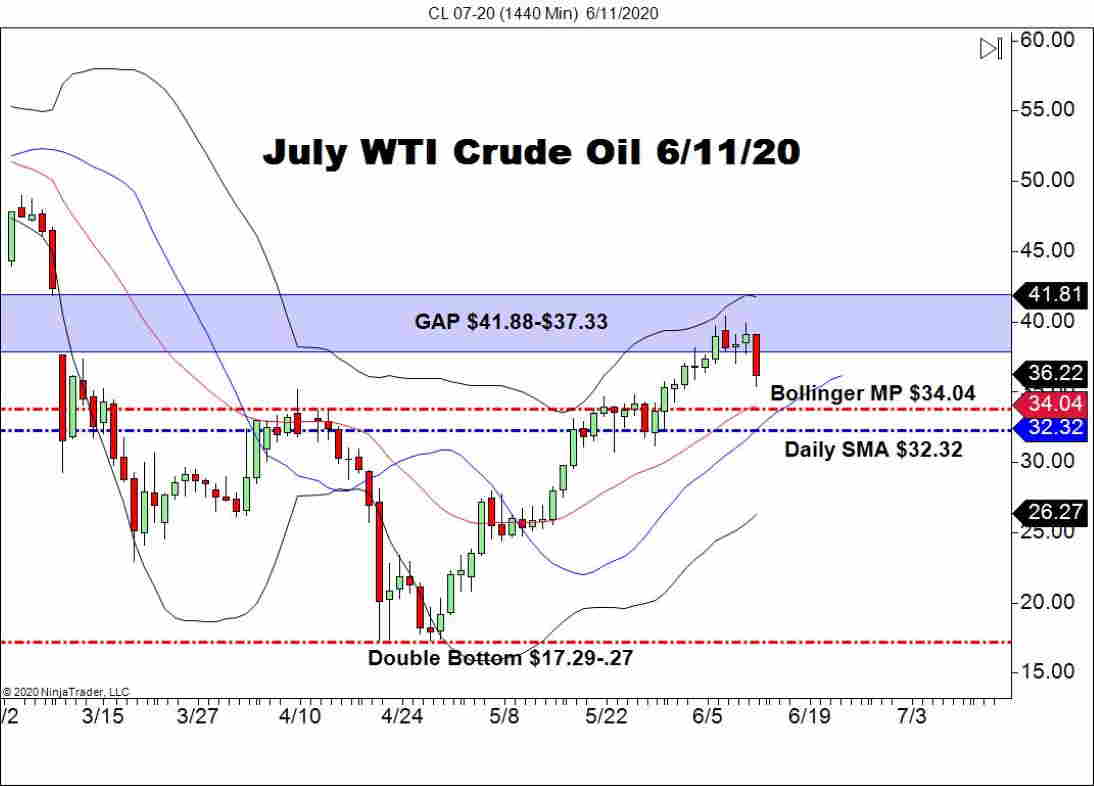 Here are the key levels to watch for July WTI:
Support(1): Bollinger MP, $34.04

Support(2): Daily SMA, $32.32
Overview: Even the strongest rallies are tested. That is what we are seeing today in WTI crude oil ― a stiff retracement off exuberant highs. If the bearish action continues to close the week, a buying opportunity may come into play.
Until Friday's closing bell, I'll have buy orders queued up from $34.17. With an initial stop loss at $33.94, this trade produces 25 ticks on a better-than-1:1 risk vs reward ratio.