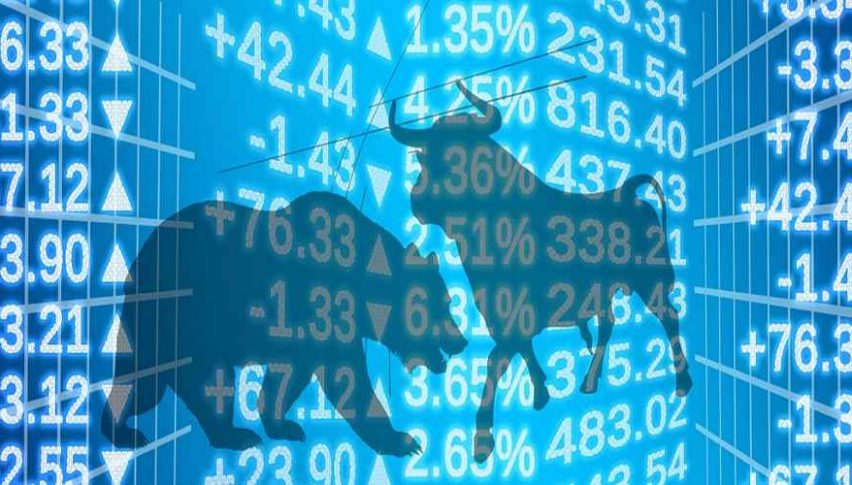 U.S. Stocks Mixed, NASDAQ Continues To Lead The Pack
The action has been mixed thus far today for U.S. stocks. At the halfway point of the Wall Street session, the DJIA DOW (-88), S&P 500 SPX (-5), and NASDAQ (+16) are trading with modest participation. Once again, the NASDAQ is the lead dog, holding the line on an otherwise down day. As the COVID-19 economic fallout appears to be subsiding, investors are betting heavily on shares of big tech and growth-centric companies.
It's Thursday and time to look at some employment figures. Much has been made of the spike in U.S. unemployment following the COVID-19 shutdown. Here's where we now stand:
Event                                                                           Actual             Projected      Previous
Continuing Jobless Claims (June 5)                        20.544M          19.800M         20.606M
Initial Jobless Claims (June 12)                                1.508M             1.300M             1.566M
Initial Jobless Claims 4-Week Average (June 12)    1.7M                  NA                    2.0M
The U.S. labor market took a step backward last week, at least in terms of projections. In the aggregate, today's figures beat the previous release, which is a positive. And, until the enhanced unemployment benefits expire on 31 July, the jobless numbers will remain inflated. After that, a steep decline in U.S. jobless rates beginning in late-August is highly likely.
Thus far, lagging employment is weighing on American stocks. Let's dig into the daily technicals for September DOW futures and take a look at the situation.
DOW Stumbles As Employment Lags
All morning long, the financial media has been harping on Continuing Jobless Claims (June 5) coming in about 1.5 million over projections. This point is moot; until the enhanced COVID-19 unemployment benefits expire, there's very little incentive for people to get off the unemployment rolls. The situation isn't anyone's fault ― it's a tall order for someone to take a pay cut by going back to work during a pandemic. The markets understand this concept; that's why they didn't crash on today's dismal jobs numbers.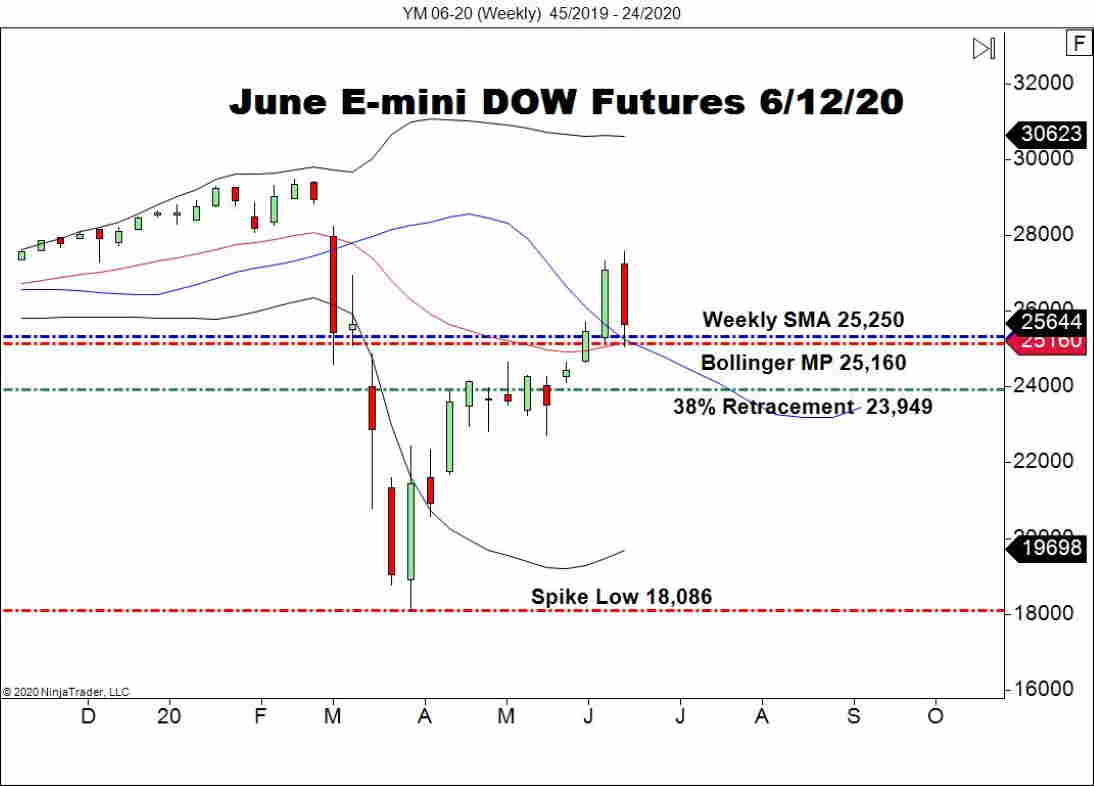 Here are a few levels to watch for the September E-mini DOW:
Resistance(1): All Time High, 27,466

Support(1): 38% Current Wave Retracement, 25,622

Support(2): Bollinger MP, 25,469
Overview: With a wide-open 24-hour economic calendar, U.S. stocks are likely to trade sideways until the weekly closing bell. Barring any major revelations from Jerome Powell in his speech Friday afternoon (1:00 PM EST), the DOW appears content to rotate around the 26,000 level until the weekend.