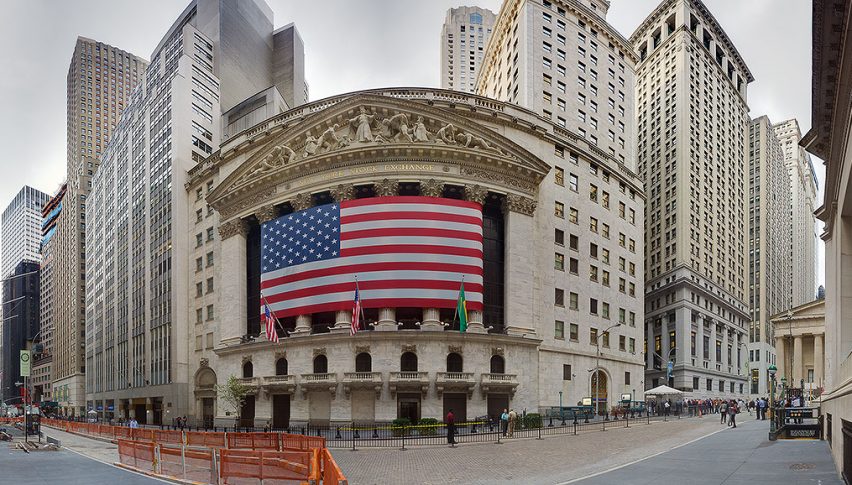 COVID-19 Cases Rise, The S&P 500 Follows
The weekend news cycle was an active one, with COVID-19 and politics ruling the airwaves. Lead stories included spiking U.S. COVID-19 cases and the much-anticipated first Trump campaign rally. Thus far, the markets are ignoring weekend developments, with the DJIA DOW (+125), S&P 500 SPX (+17), and NASDAQ (+80) all driving north.
Perhaps the largest headline from over the weekend was the reported "second wave" of coronavirus infections. Confirmed cases have reached record proportions in Florida, South Carolina, Nevada, Utah, and Missouri. Health authorities are monitoring the situation closely, but at this point, there is no talk of additional lockdowns.
On the political front, Donald Trump held his first campaign rally of 2020 before a less-than-typical crowd. Although the number of attendees lagged expectations, Trump still put on a show. His speech went for a lengthy 1 hour and 45 minutes; not many policy specifics were delved into, except for potential government interventions in heavily protested areas.
So far so good for the S&P 500. Valuations are back above 3000.00, with bulls dominating early trade.
S&P 500 Rallies To Open The Trading Week
Last week brought a three-day losing streak to the September E-mini S&P 500. Now, bidders have stepped in and are once again buying the dip.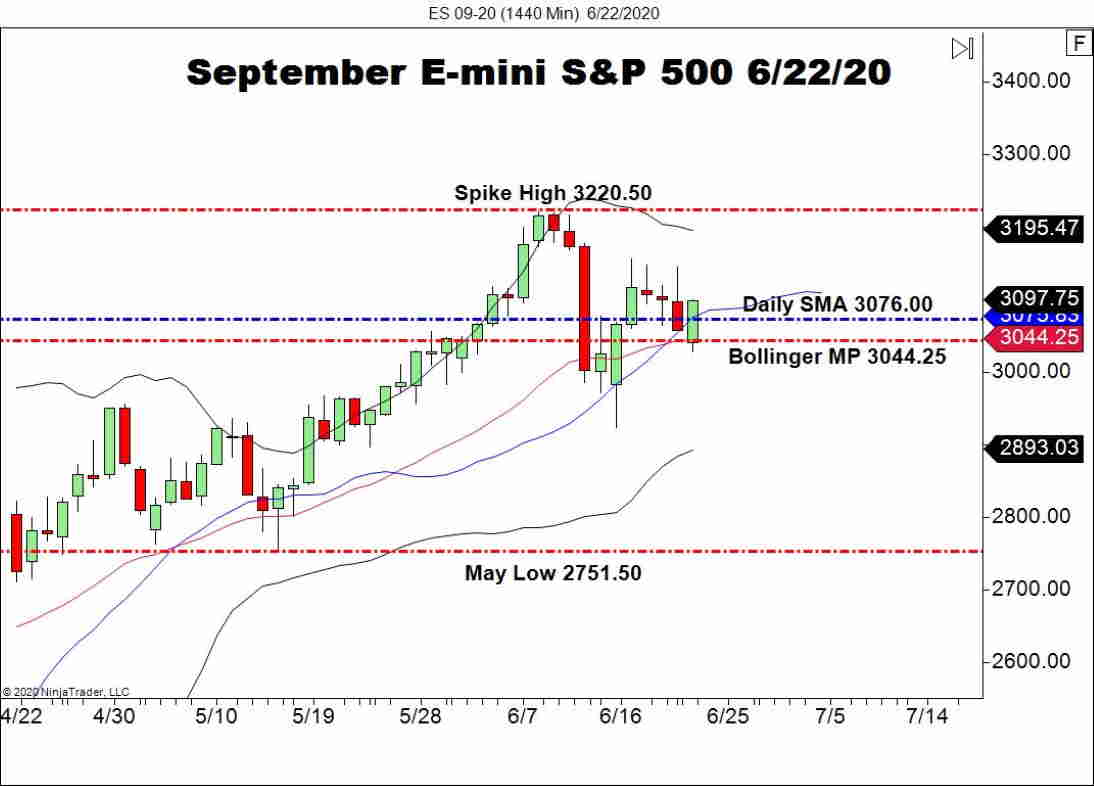 Here are the levels worth watching:
Resistance(1): Spike High, 3220.50

Support(1): Daily SMA, 3076.00

Support(2): Bollinger MP, 3044.25
Bottom Line: A bullish bias continues to be warranted for the September E-mini S&P 500. The intermediate-term uptrend is intact and prices are back above 3000.00. However, today did bring a crossover of the Bollinger MP and Daily SMA. This is a trend-exhaustion signal and one to monitor as we move into July.
Until elected, I will have sell orders for the September E-minis from beneath the Spike High at 3215.00. With an initial stop at 3225.75, this trade produces 30 ticks on a sub-1:1 risk vs reward ratio.