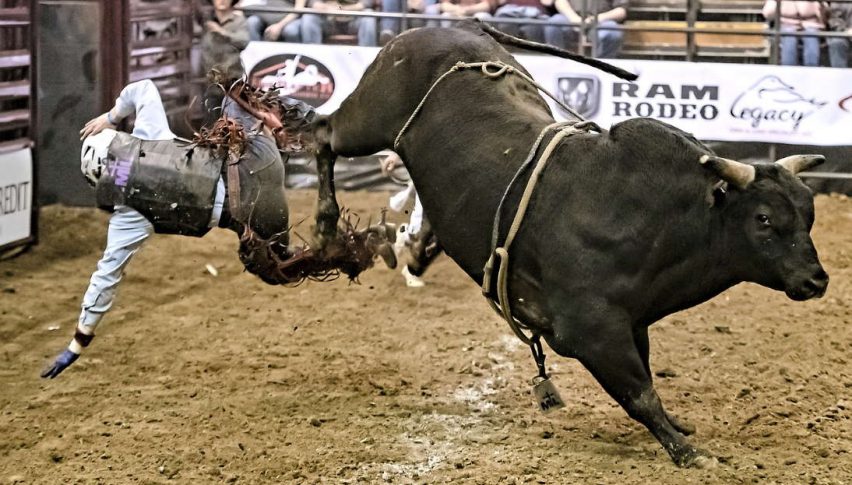 U.S. Stocks Ignore Trade War Rhetoric, Escalation Fears
It has been another positive day on Wall Street for U.S. stocks. With only a few hours to go until the closing bell, the DJIA DOW (+215), S&P 500 SPX (+30), and NASDAQ (+140) are all well into the green. Aside from a trade war scare during the overnight session, American equities and equity futures are doing well for the second consecutive day.
During the overnight, White House trade advisor Peter Navarro stated that the Phase One U.S./China trade deal was essentially "over." However, he quickly rolled back comments and President Trump took to Twitter to solidify the situation:
"The China Trade Deal is fully intact. Hopefully, they will continue to live up to the terms of the Agreement!"
Navarro's statement managed to send DOW and S&P 500 futures plummeting ahead of the Wall Street open. Last night's volatility showed us that these markets are inherently fickle; if Phase One falls apart due to COVID-19-induced tensions, stocks will likely enter a swift correction.
U.S. Stocks Extend Weekly Gains
Once again the big story of the day has been the NASDAQ Composite posting fresh all-time highs. Also, the September E-mini DOW isn't doing too bad either. Prices are holding firm above 26,150 and within bullish territory.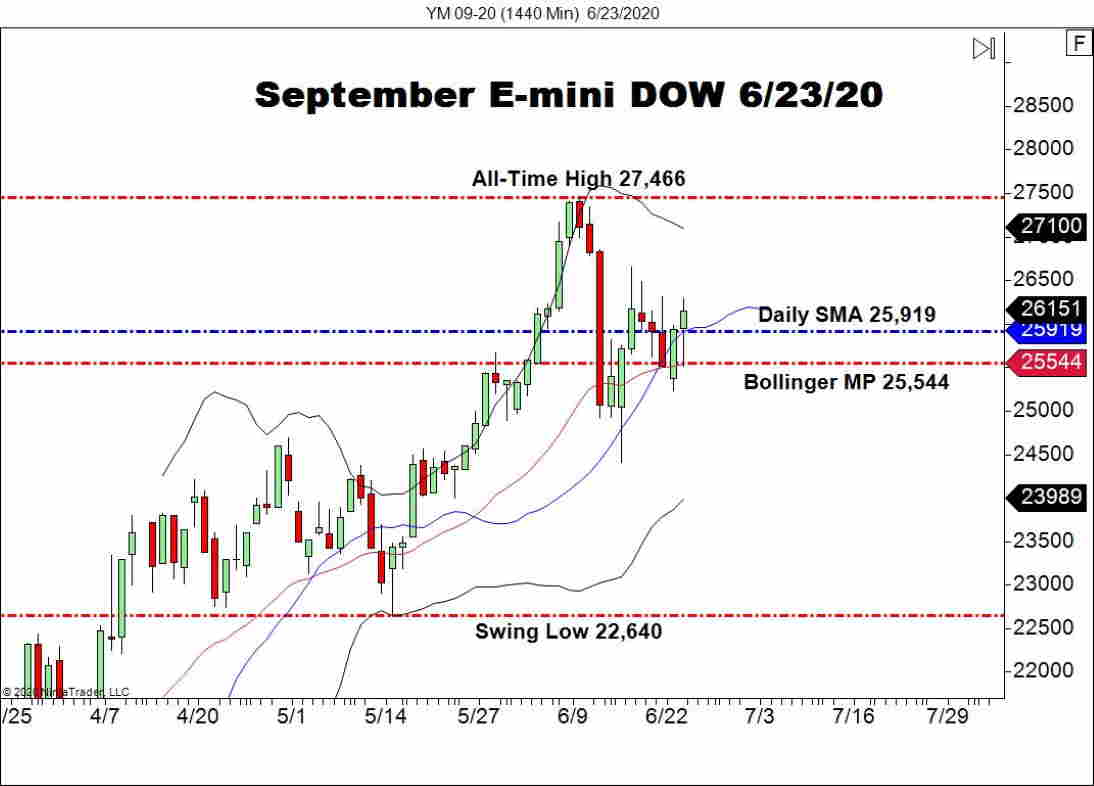 Overview: Perhaps the most important observation to be had from the chart above is the Daily SMA/Bollinger MP crossover. Even though prices remain above downside support, this event signals exhaustion of the uptrend. While it's too early to consider shorting stocks and the September E-mini DOW, July may bring such an opportunity.
On a side note, Tuesday evening marks the second public speech for President Trump in the past four days. Following a sub-standard crowd at Tulsa, Oklahoma last Saturday, today's event in Phoenix is expected to be delivered in front of 3,000 attendees. While no market-moving comments are likely, it's always a good idea to keep an eye on volatility when Trump is speaking.