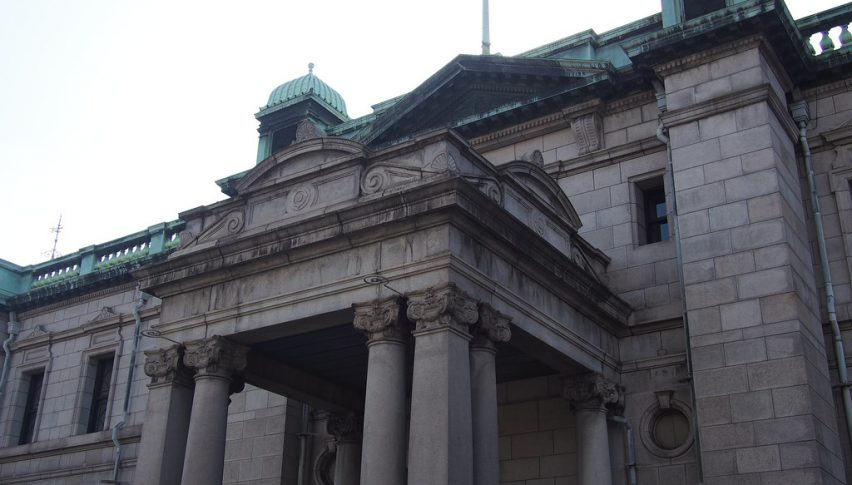 BOJ Keeps Monetary Policy Unchanged in June – Highlights
Posted Wednesday, June 24, 2020 by
Arslan Butt
• 1 min read
At its latest rate review, the Bank of Japan (BOJ) has opted to pause its monetary easing measures for now and has announced that it will focus on examining the effectiveness of the stimulus efforts rolled out so far on the economy. The BOJ had earlier remarked that it has taken all necessary steps to protect the Japanese economy against the fallout from the coronavirus pandemic.
While it had limited scope to cut interest rates further into negative territory, the BOJ did announce monetary easing measures, including increased asset purchase programs and rolling out lending schemes to businesses that were impacted by the pandemic and the state of shutdown. However, board members have highlighted concerns about the increasing risk of deflation in the Japanese economy, which has already fallen into recession.
Below are some comments and observations made by the central bank's board members at the latest meeting:
The current monetary easing framework is flexible, in that it is highly adaptable to various changes in developments.
Now that we've laid out sufficient schemes to respond to the pandemic, it's desirable to carefully examine their effects for the time being.
An increase in corporate bankruptcies … could hurt jobs, inflation and financial conditions. We need to ensure Japan doesn't return to deflation.