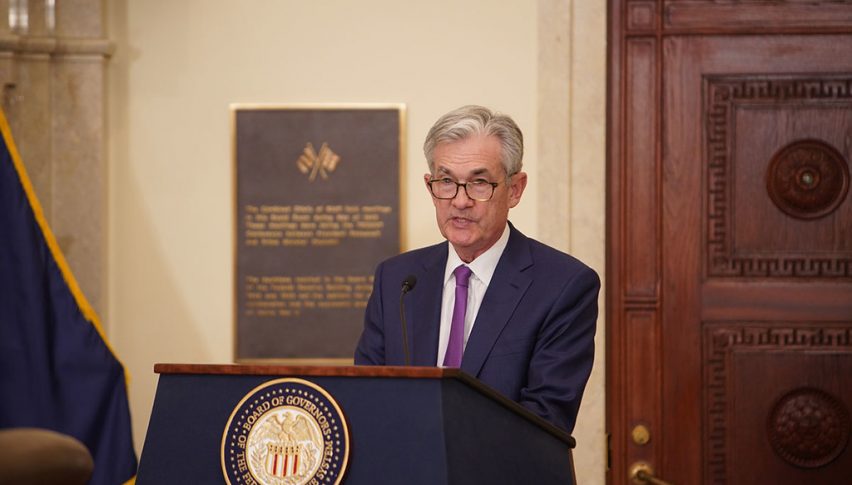 Mnuchin, Powell Testify Before House Of Representatives
Today's primary economic event has been the Congressional testimony of U.S. Treasury Secretary Mnuchin and FED Chairman Powell on the COVID-19 response. Thus far, a key headline is that the Trump administration is working with the House and Senate on another COVID-19 relief package. With only a few hours to go in the session, the DJIA DOW (-50), S&P 500 SPX (+19), and NASDAQ (+106) are trading mixed.
In a Live Market Update from earlier, we went over a few of the highlights from Mnuchin's prepared remarks. Here are several news-worthy statements Jerome Powell:
"The pandemic continues to cause tremendous hardship, taking lives and livelihoods both at home and around the world."

"Incoming data are beginning to reflect a resumption of economic activity. Many businesses are opening their doors, hiring is picking up, and spending is increasing."

"While the bounceback in economic activity is welcome, it also presents new challenges ― notably, the need to keep the virus in check."

"Output and employment remain far below their pre-pandemic levels. The path forward for the economy is extraordinarily uncertain."
USD Holds On To Losses As Powell, Mnuchin Testify
Today's comments from Powell and Mnuchin have been somewhat conflicting. Mnuchin lauded the COVID-19 response from the Trump administration and FED for being effective in fighting the financial crisis. However, Powell has emphasized that the path forward is extremely "uncertain." Further, Powell stated that additional fiscal stimulus may be needed. So, while the overall tone was positive, it appears both are wary that a COVID-19 "second wave" is the ultimate x-factor.
The USD is in a negative holding pattern against the pound sterling. Below is a quick look at the weekly chart for the GBP/USD.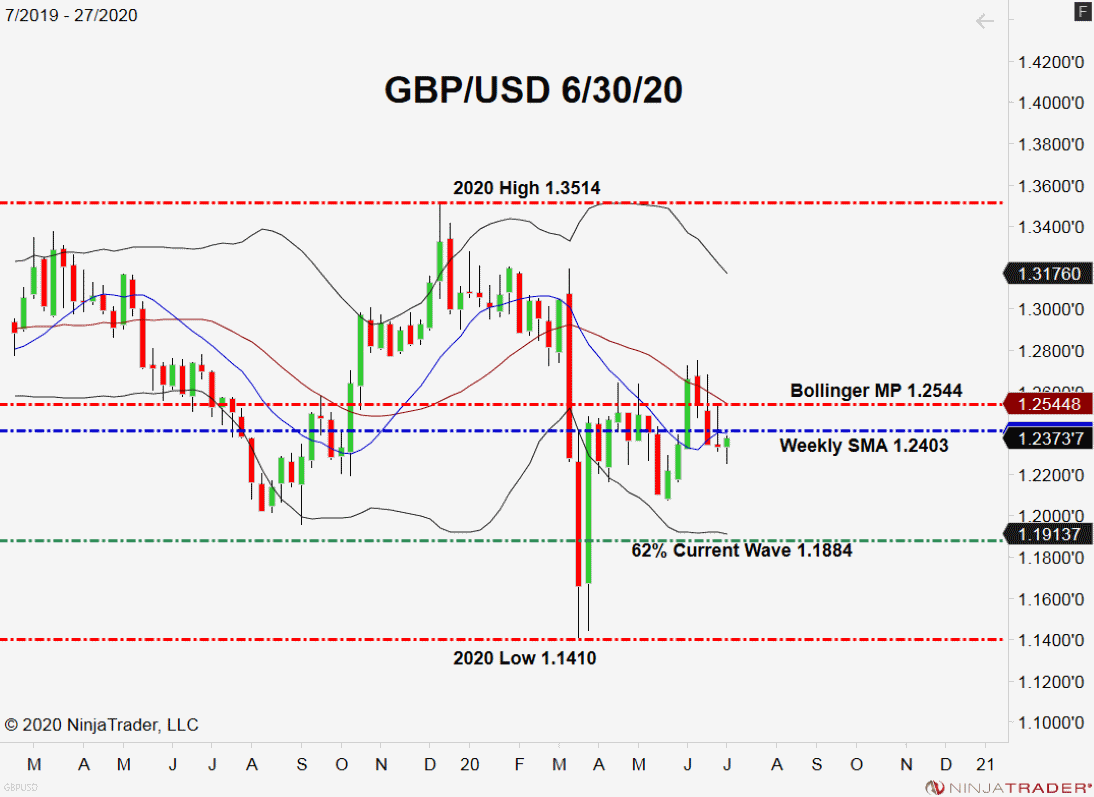 Bottom Line: The key level to watch for the GBP/USD is the Weekly SMA located just above the 1.2400 handle. If this area is tested once again, a scalping opportunity may come to pass.
For the remainder of the week, I'll have sell orders in the queue from 1.2398. With an initial stop loss at 1.2412, this trade produces a fast 8-12 pips profit on a short-term rejection of 1.2400.