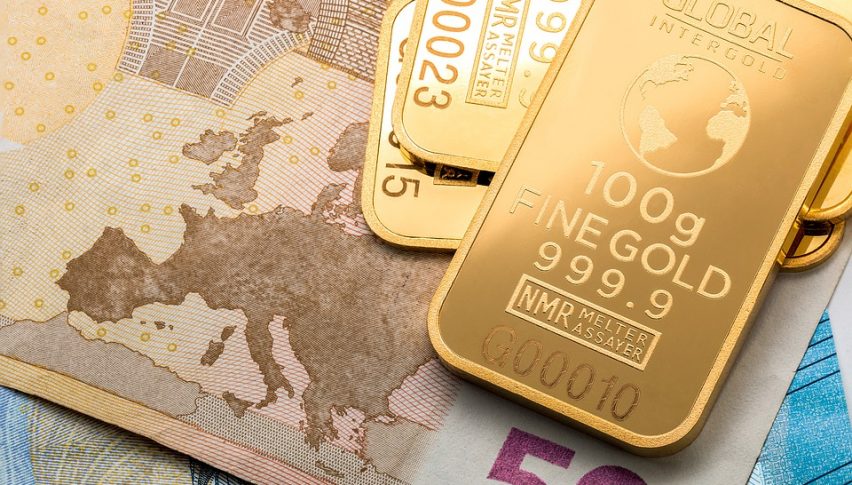 Gold Futures Close June Above $1800.0
Since the panic selling of late-March, gold bullion has posted monumental gains. The icing on the cake was a June close above $1800.0 ― GOLD's highest monthly settlement since 2011. The primary issues driving the bull-run were COVID-19, political uncertainty, social unrest, and perceived future inflation. While the impact of each fundamental factor is debatable, there's no denying that bullion has regained its safe-haven status.
During today's U.S. premarket hours, there were a few economic news items worthy of note. First, the ADP Employment Change (June) showed a 2.369 million increase in private-sector hiring. Although this figure missed projections (3.0 million), it's still a big step in the right direction.
Also, this morning brought a primary market mover, the ISM Manufacturing PMI (June). The number came in at an extremely positive 52.6, well above projections (49.5) and the previous release (32.1). 
As the markets await June's FOMC Minutes, gold is off yesterday's highs. For now, traders are taking a break ahead of the FED.
August Gold Futures Close June Above $1800.0
It has been a big 15 ½ weeks for bullion. Values have spiked nearly $350.00 per ounce, bringing the vaunted $2000.00 psyche barrier into view.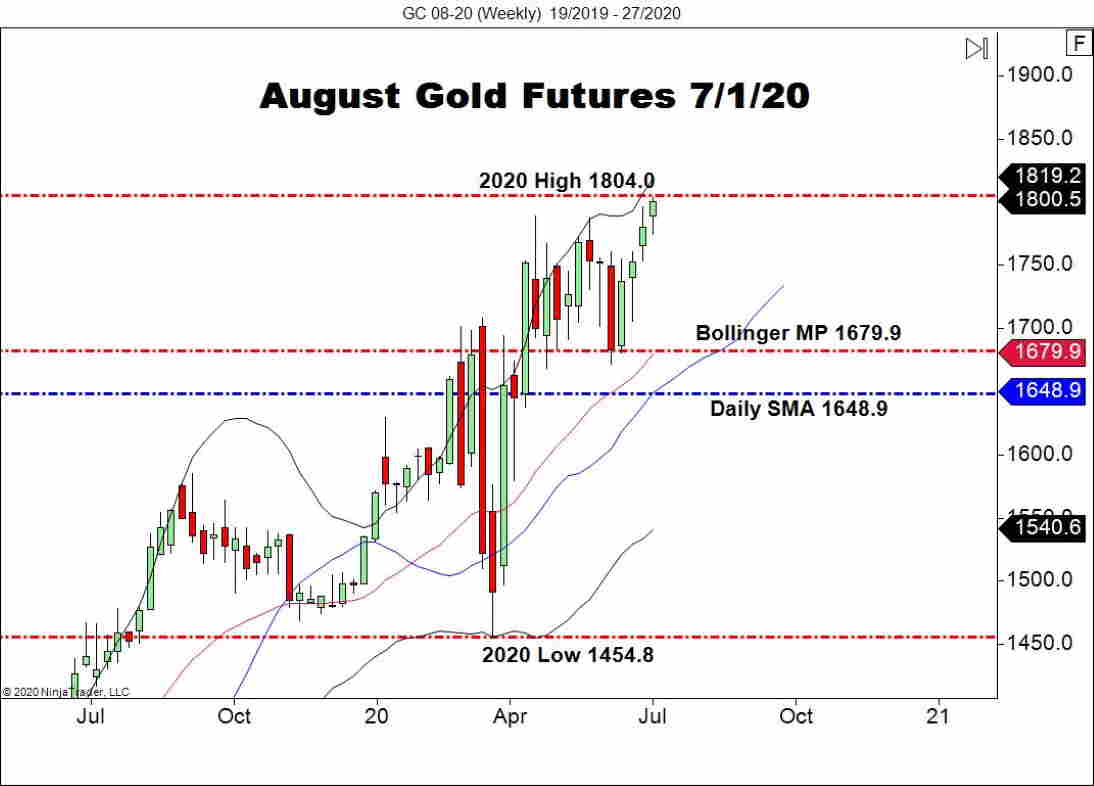 Overview: Right now, the key level in the gold markets is $1800.0. As July's action gets underway, sellers have been assertive, driving values off this important technical area. However, given the high degree of market uncertainty, it looks like a test of $2000.00 is very likely by U.S. Election Day in early November.
Safe havens such as Gold and the JPY have been taking advantage of the financial troubles with the ban king system and lower FED rate odds
3 hours ago