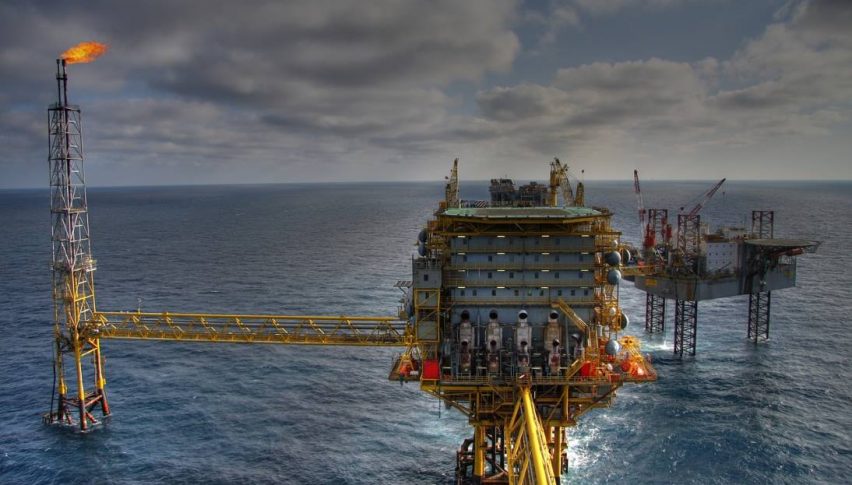 WTI Above $40.00, Baker-Hughes Rig Count Is In
Due to today's market closures, the Baker-Hughes Rig Count was released 24-hours earlier than normal on Thursday afternoon. The number fell to a record low of 185 U.S. oil rigs in operation. At this point, a dropping rig count is to be expected. However, given the dramatic six-month decrease in rigs, one has to wonder if U.S. shale is getting set for a wave of high-profile bankruptcies.
So far in 2020, more than 20 U.S. shale oil producers have gone belly up. Here are a few of the largest:
Chesapeake

Whiting Petroleum

Extraction Oil & Gas

Sable Resources
Other major players in North American shale are rumored to be in trouble. Household names like Occidental and Continental aren't safe from the scuttlebutt, as the industry has absorbed an estimated $300 billion in COVID-19 losses. Given a steady decline in the Baker-Hughes Rig Count, one has to wonder who will be left standing come December 1.
WTI Rallies Following Another Drop In The Baker-Hughes Rig Count
Since the plunge of mid-April, August WTI futures have been on an absolute tear. Now, prices are in position to close the week above $40.00 for the first time since this year's market crash.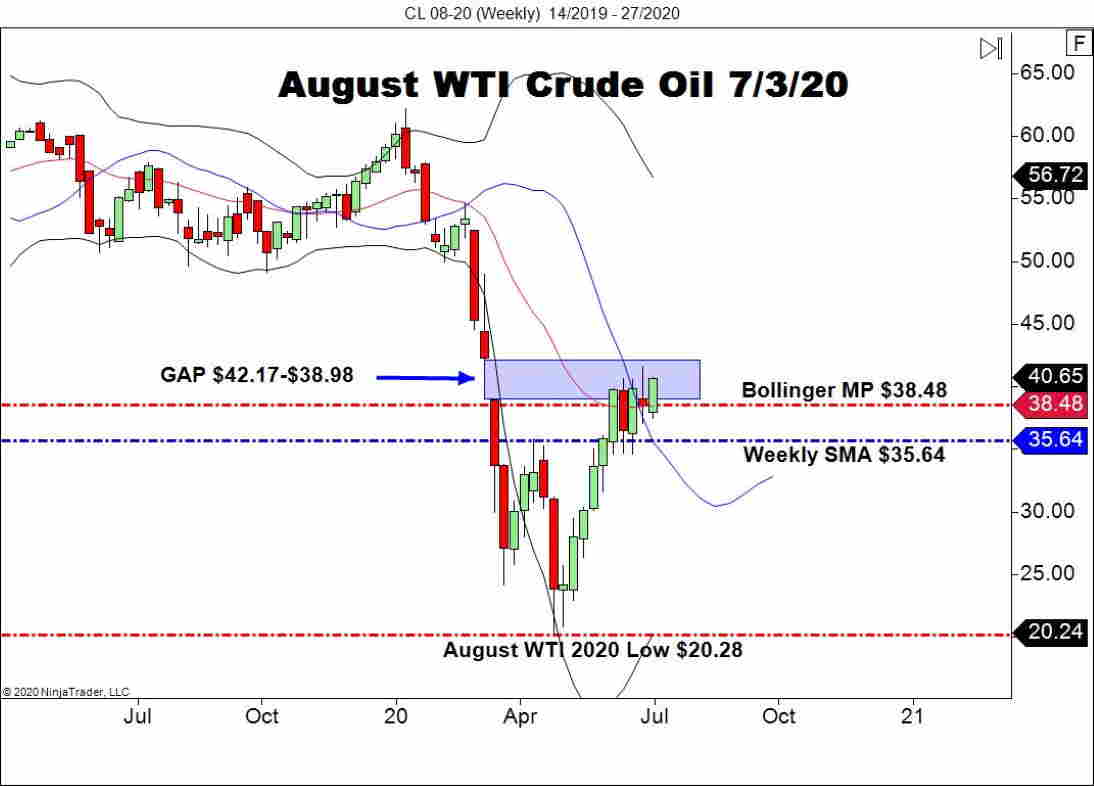 Overview: I sound like a broken record, but eventually pricing GAPs are filled in. Take a look at the GAP area in August WTI ($42.17-$38.98) ― now, look at April's Spike Low ($20.28). This observation is an important lesson in how markets function. No one, and I mean no one, thought that a GAP some $20 per barrel away could be filled in 11 weeks; but, that's exactly what happened. The lesson? Don't rule out anything and be ready for everything.
As far as WTI's potential for the remainder of 2020, it will all depend on the "second wave" of COVID-19 infections. In the U.S., it appears that the second wave is already underway. If we see another shutdown, WTI could hit $25 in short order. If not, then a test of $50.00 is possible by the onset of fall. One thing is for sure ― the Baker-Hughes Rig Count sits at levels unfathomable 12 months ago.