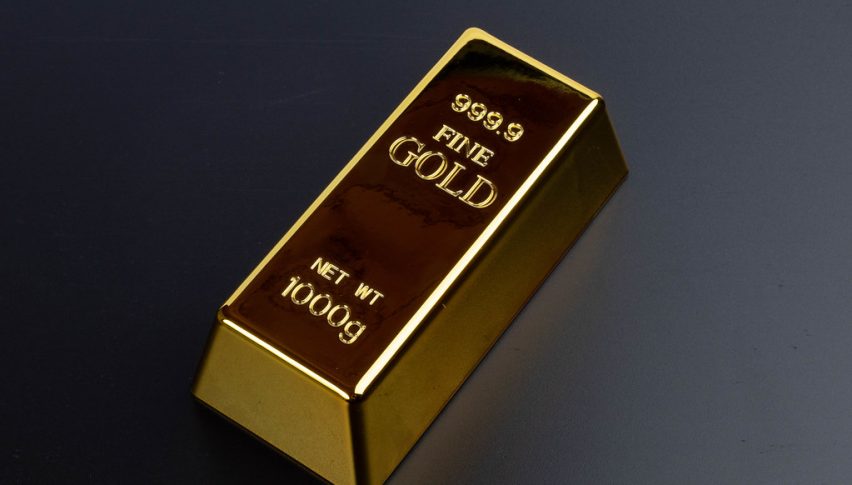 U.S. Stocks Slip, Gold Futures Top $1800.0
U.S. stocks are on their back foot today, surrendering most of yesterday's gains. At the mid-session point, the DJIA DOW (-199) and S&P 500 SPX (-7) are trading to the red. The NASDAQ (+27) continues to be the outlier, with values posting fresh all-time highs. Moving into the second half of the trading day, market participants are once again favoring big tech and gold over traditional U.S. equity offerings.
Earlier this morning, JOLTS Job Openings (May) came in exceptionally strong at 5.397 million. However, the IBD/TIPP Economic Optimism Index (MoM, July) lagged the previous release (47), coming in at 44. While this index is quite abstract, it may be a sign of trouble on the horizon. COVID-19 infections continue to rise; should we see a full-blown second wave, another economic shutdown is likely. So, while the markets continue to be cautiously optimistic, July's data will be pivotal regarding the big picture.
Thus far today, investors are giddy over gold. August futures have put in an intraday top at $1810.0, eclipsing June's high.
August Gold Futures Top $1810.0
The chart below is a look at August gold futures as of yesterday's close. Since then, the bulls have dominated sentiment, driving prices above June's High ($1807.7).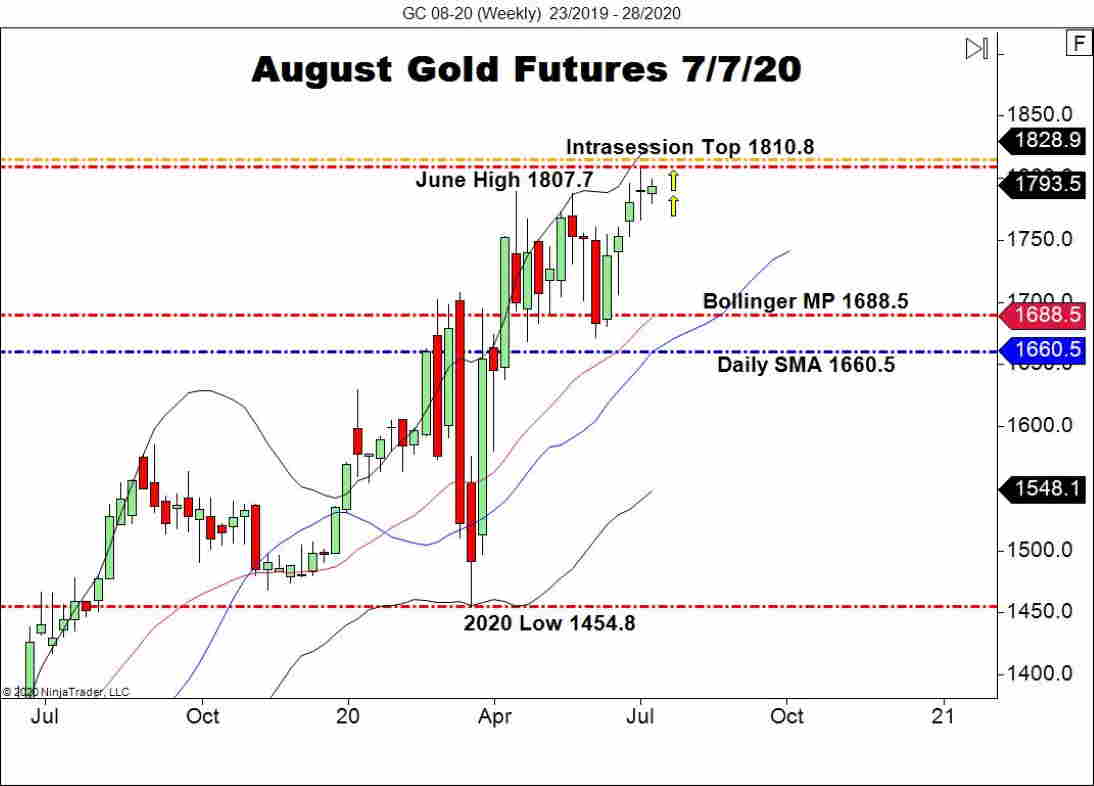 Overview: Until proven otherwise, a bullish bias is warranted for gold. Uncertainty over COVID-19 and November's elections is likely to rule the markets for the foreseeable future. Barring a major turnaround in battling the pandemic's spread, $2000.0 bullion is growing more and more probable by October. Be on the lookout for solid safe-haven performance over the next 90 days as investors seek safety and get out in front of USD inflation.