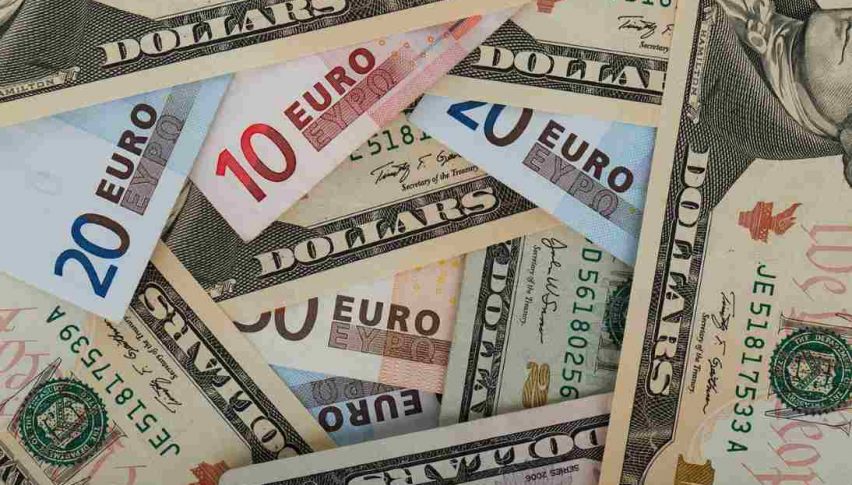 USD Continues To Struggle Vs The Majors
The USD has continued its struggles today, losing market share across the majors. A bullish rally in the EUR/USD and bearish plunge for the USD/CHF have been the highlights. For now, forex players are betting big that the Greenback is poised for intermediate-term devaluation. While many of the financial "experts" have predicted a post-COVID-19 deflationary cycle for the Greenback, that market call is now in doubt. It looks like the forex is leaning toward inflation being the ultimate result of unprecedented FED QE and government stimulus.
Right now, there are two market drivers on everyone's mind; COVID-19 and FED QE. As far as QE goes, FED open market operations remain bold. On the COVID-19 front, the pandemic continues to widen its reach. Both items will be key fundamentals to watch for the remainder of 2020.
Later today, President Trump is to hold a press conference, but has yet to signal what the topic will be. The engagement is scheduled for 5:00 PM EST and will very likely address exploding COVID-19 cases in Arizona, California, Texas, and Florida. If you're active in the markets, be ready for volatility stemming from any surprise Trump announcements. 
USD Fades Vs The Euro
This week has brought significant angst to backers of the USD. For the EUR/USD, monthly gains have been extended past the psyche barrier of 1.1400. At this point, the next resistance level up for scrutiny is the Swing High at 1.1422.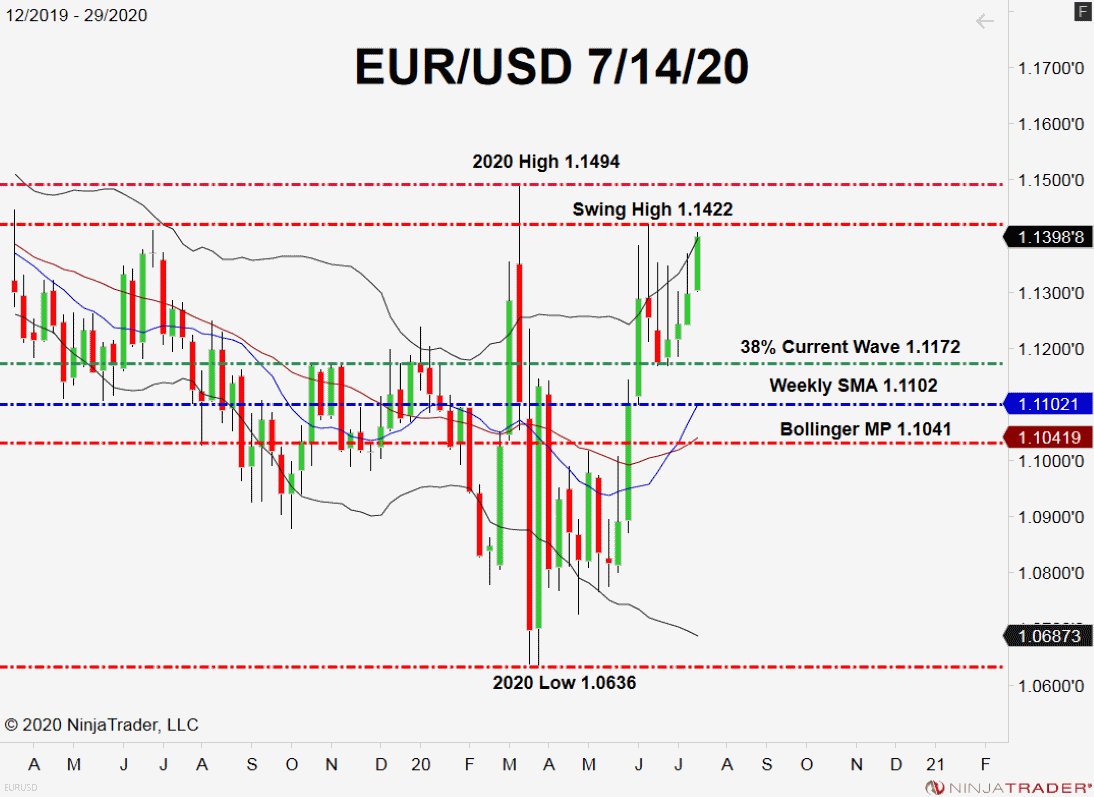 Going into midweek trade, there are two levels worth being aware of in this market:
Resistance(1): Swing High, 1.1422

Resistance(2): 2020 High, 1.1494
Overview:  Thursday is a key session for the EUR/USD. The ECB Monetary Statement and U.S. Retail sales are due out during the American session pre-market hours. If we see any surprises from the ECB or the U.S. retail sector, more action is very likely to hit the USD.