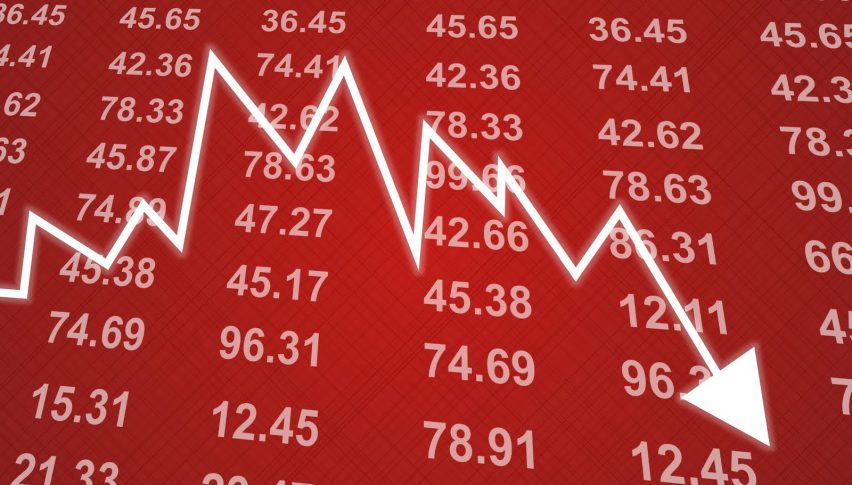 U.S. Equities In The Red Going Into Late-Week Trade
It's been a rare occurrence, but the NASDAQ is in danger of posting a losing week. In fact, barring a Friday rally in tech and growth equities, the NASDAQ will snap a four-week winning streak. With only a few hours left in today's session, the DJIA DOW (-157), S&P 500 SPX (-15), and NASDAQ (-75) are all negative.
There have been a few drivers of negative sentiment today, each revolving around the COVID-19 pandemic. First, confirmed cases and deaths continue to rise in the U.S., with Arizona, Florida, California, and Texas leading the charge. In many states, face masks are now mandatory and rollbacks of previous reopenings are in progress. While this isn't a complete surprise, it has many financial talking heads calling for an August sell-off in risk assets.
On the conventional front, the American labor market has taken a step back. Here's our Thursday look at the weekly unemployment metrics:
Event                                                             Actual                Projected           Previous
Initial Jobless Claims (July 10)                    1.30M                     1.25M                  1.31M
Continuing Jobless Claims (July 3)            17.338M               17.600M              17.760M
While both of these numbers came in below last week's releases, Initial Jobless Claims exceeded projections. This isn't that big of a surprise; the boosted unemployment benefits are due to expire on 31 July. At this point, it looks like there's a last-minute rush to get in on the enhanced COVID-19 payouts. Only after they expire will we begin to get an accurate look at the U.S. employment situation and how the equities markets will react to the data.
U.S. Equities Slump Ahead Of The Friday Session
By far, the NASDAQ has been the ultimate performer of 2020. Since the panic selling of March, only three weeks have closed in the red for the September E-mini NASDAQ ― and, the losses haven't been significant.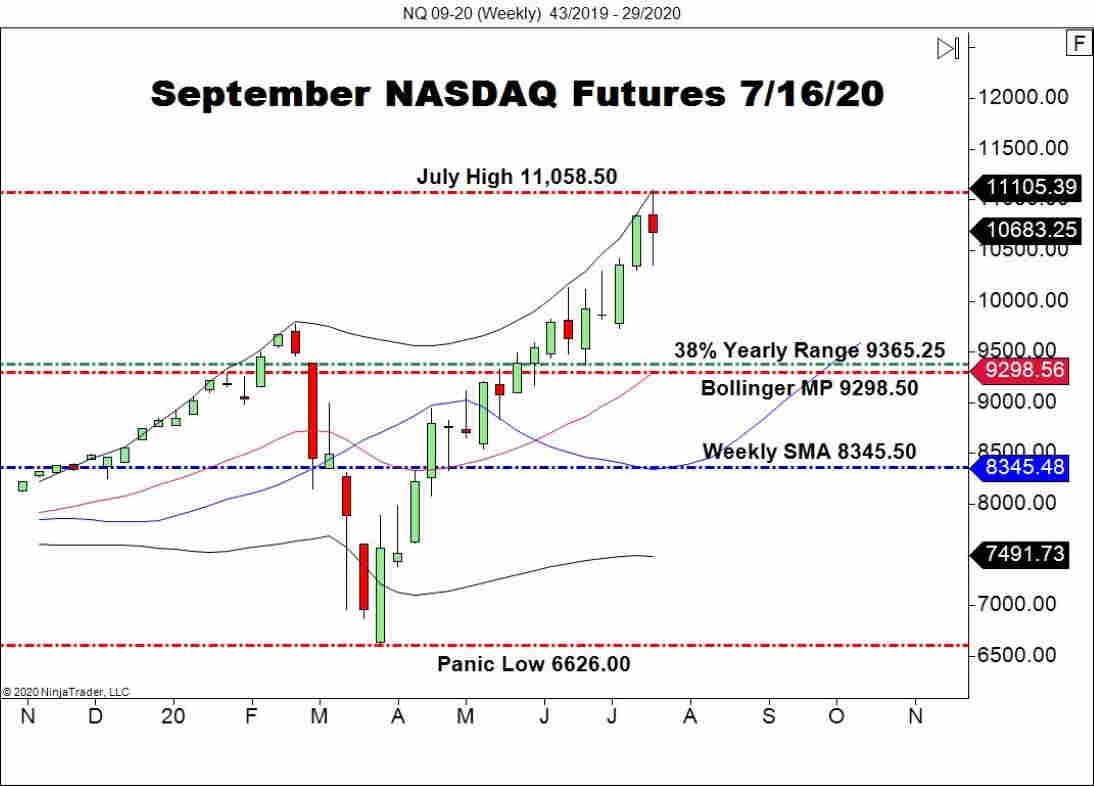 Overview: So, is the tide turning for U.S. equities and the NASDAQ? At this point, it's tough to tell. When looking at the weekly chart for the September E-mini NASDAQ, prices have finally hit the upper Bollinger Band. The last time this happened was last February, pre-COVID-19. While this doesn't necessarily signal a market reversal, it does suggest that the bullish winds may be changing for big tech.