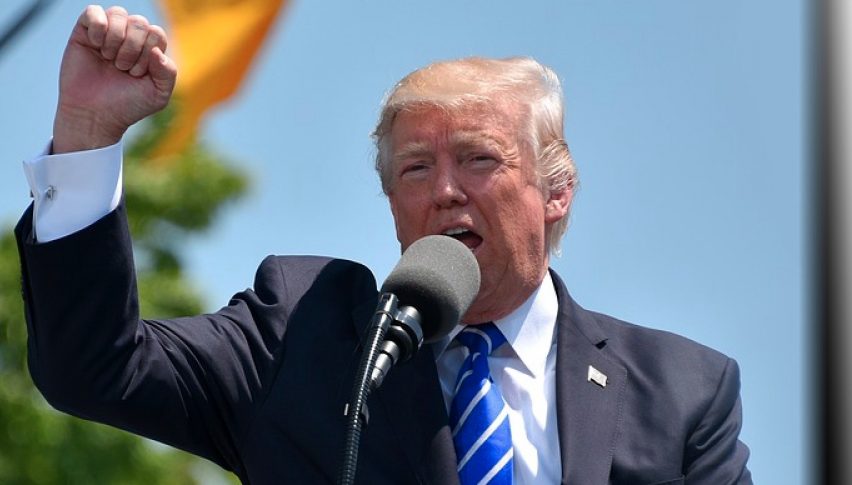 Forex Signals Brief for Jul 20: Over to the US Government
US Market Wrap
The US markets ended the week with mixed results, but overall the trend is still to the upside.
Many investors are clearly still nervous at the moment, as cases of COVID-19 show no real signs of slowing down and that has likely been reflected in assets such as GOLD remaining bid up strongly.
Clearly, there are concerns for the Governments of the world and this week, much of the attention is on exactly what they will do from a fiscal stimulus point of view. Both Congress in the US and the European Union are still debating what they plan to do. The EU leaders summit will be one to watch on that front as well.
Clearly, the central banks are now out of ammunition, so it is over to the Government, to help prop up the economy until either a vaccine arrives or the COVID curve flattens once and for all.
The Data Agenda
This week, the key data points will still be closely linked to that theme of fiscal policy and stimulus.
In the US, in particular, there are growing worries that a number of unemployed will run out of their benefit entitlements at the end of July as the Federal Government programs wind up. This will add to the growing pressure that we are seeing on US employment claims, which continues to stay high and will be a key data point to watch this week.
Otherwise, it looks to be a quiet week on the data front, with the main action in Europe happening on Friday with a number of PMI releases as well as in the UK.
Clearly, this will be another week where sentiment plays an important role and until we hear more from the various Government heads, investors will likely be nervous. 
Forex Signal Update
The FX Leaders Team hit 13 winners from 23 trades last week, for a 56% strike rate on the week.
USD/CAD – Active Signal
The USD/CAD has got really strong support at the 1.3500 level and we are long looking for more upside at the moment.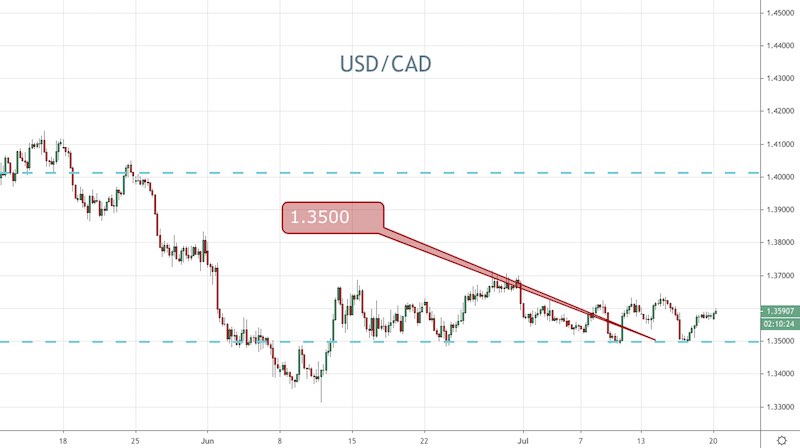 USD/JPY – Active Signal
The USD/JPY is still holding steady under the 107.50 level and we are short looking for that range to hold steady today.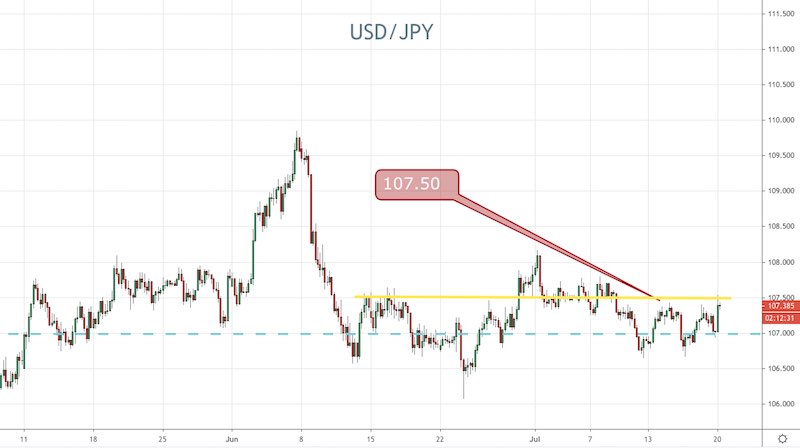 Cryptocurrency Update
Last weeks Twitter hack was the only real story for BTC in what is becoming an increasingly low volatility period.
For now, we continue to watch the $9,000 to $9,500 range for any sign of a breakout, but otherwise, the fundamental news is thin for now.