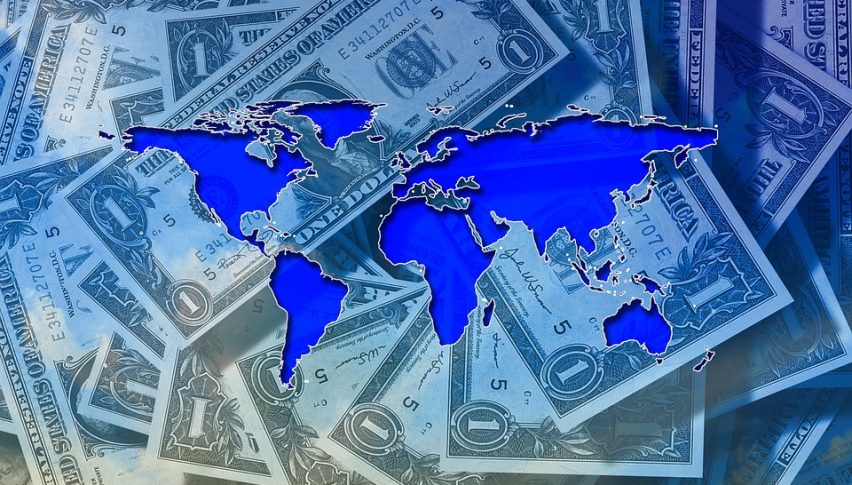 Equities Surge On Global Recovery Hopes
The early U.S. session has been a good one for most large-cap equities. Reports over the pending E.U. bailout package are currently fueling positive sentiment. Wall Street is mostly upbeat over the news, with the DJIA DOW (+305), S&P 500 SPX (+18), and NASDAQ (-45) trading mixed. Also, safe-havens are on the rally, with gold up more than 1.25% and the Swiss franc trending. 
Once again, it looks like government stimulus is driving global markets higher. During the U.S. overnight, E.U. leadership announced grandiose plans for a sweeping US$858 billion in loans to struggling members. About half of the US$858 billion is to be distributed in grants, meaning there is no obligation to pay back the funds. Like the U.S. stimulus packages from earlier this year, the markets are jumping on the bandwagon. At this point, investors perceive more liquidity as being a strong bullish signal for risk assets.
On the traditional economic news front, it looks like the U.S. retail sector is beginning to lag. The Redbook Index (July 17) fell on both a monthly and yearly basis. While not a primary market driver, the month-over-month plunge suggests that consumers are tightening up the purse strings ahead of 1 August.
Although equities are largely in the green, safe-havens aren't faring too badly either. In fact, the USD/CHF is testing a key macro support level.
Large Cap Equities Rally, Safe-Havens Follow Suit
In a Live Market Update from last week, I outlined a buying opportunity in the USD/CHF. As of now, the trade is under fire and in danger of being swept off the board.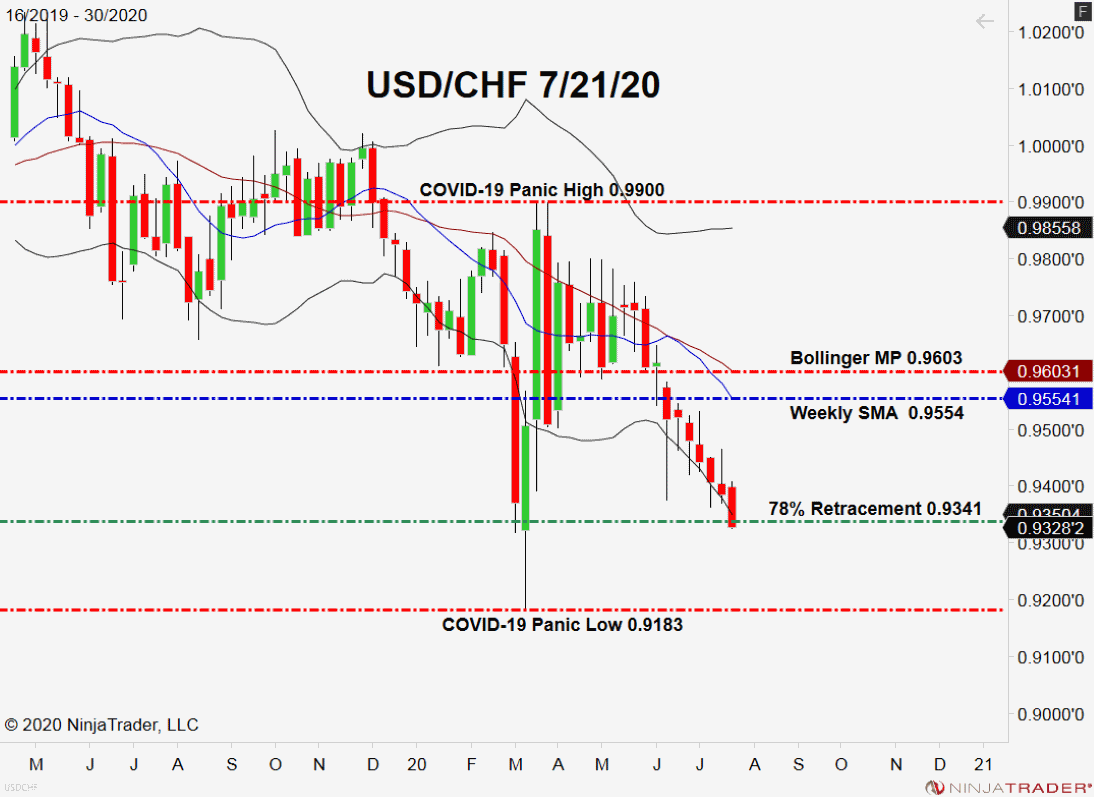 Overview: At the moment, we are witnessing a mass exodus from the USD. The Greenback continues to fade as investors aggressively price in currency devaluation. 
Given this year's stimulus and FED QE, it's little wonder that the Greenback is under pressure. While weakening the dollar has been the United State's response to COVID-19, it will be interesting to see just how long that policy lasts. If inflation ticks higher in the short-term, be on the lookout for a more hawkish FED by September's FOMC meeting.