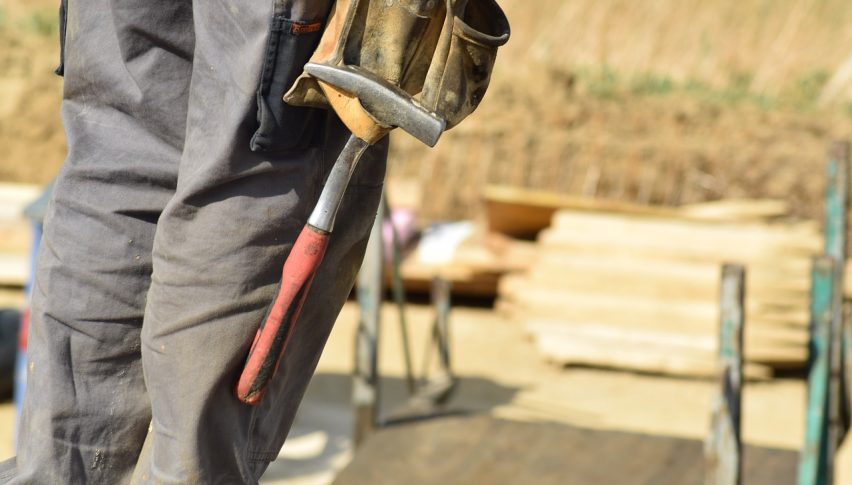 Forex Signals Brief for Jul 23: US Jobs Back in Focus
US Market Wrap
The US markets put in yet another strong performance but this week the record-breaking run is getting overshadowed by the equally bullish run in many commodities.
GOLD has been on a big bull run lately, and has smashed through the prior highs this week. The same can be said of a host of other commodities such as copper, iron ore and silver, with some US-China worries burning away in the background.
That's no doubt one of the reasons, we are seeing a big run in the AUD/USD, NZD/USD and even USD/CAD.
The only real lagger at the moment is WTI, however, the chart pattern looks eerily similar to the other pre-breakout charts that we've seen recently.
Those movers should keep the risk-on trade strong for now, but just how far can these moves extend?
The Data Agenda
While all the attention is on the charts of these runaway break out trades, we have to pull things back a little bit today and look to the fundamentals.
At the moment, the most important data point of all is the US jobs number. We are running into a few issues at the moment as some of the programs in the US will be ending at the end of the month, which could mean more pressure on claims going forward. 
We are still seeing 1.3 million new claims each week at the moment and that number is not dropping. Will today finally be the day?
AUD/USD – Active Signal
The AUD/USD has running hot over the last week and we are long here looking for the momentum to continue.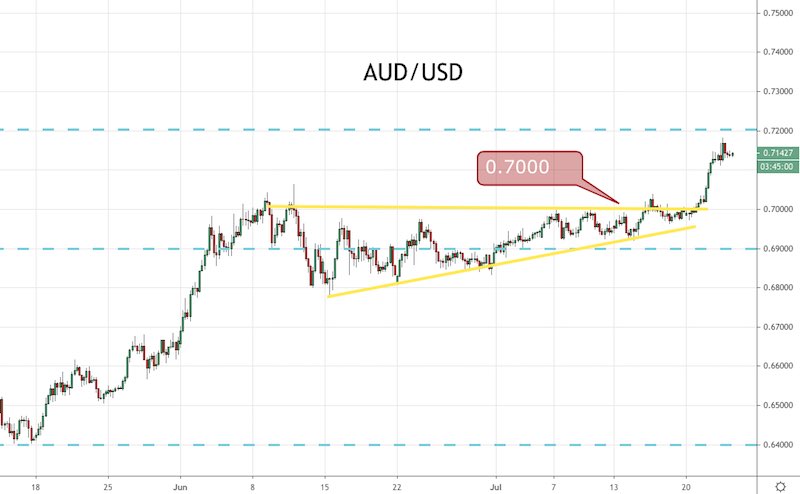 Gold – Pending Signal
GOLD keeps going from strength to strength, so keep watching for opportunities to trade with the trend in the yellow metal.
Cryptocurrency Update
BTC has finally managed to break out above the $9,500 level, so now we can be bullish. However, we must be mindful that $10,000 is a huge resistance level, regardless of what equities and risk assets are doing at the moment.
The break also translated into a massive move in ETH which smashed through the $250 level. LTC and also XRP are lagging behind the other two major coins at the moment.
From a purely technical perspective, Ethereum is the most bullish at the moment and this break could potentially see more upside ahead.