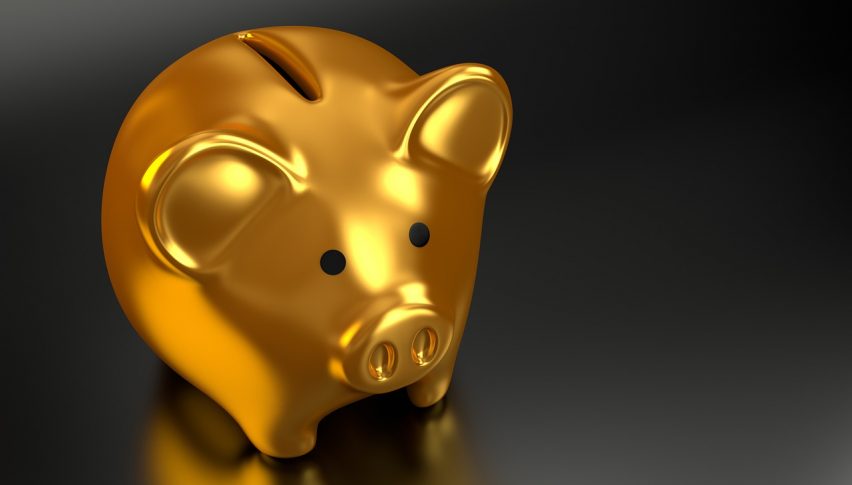 Forex Signals Brief for Jul 28: The Surge in Gold Continues
US Market Wrap
Risk-on was back to start the new trading week, but Gold was the one that gaining most of the attention.
GOLD is seeing huge inflows and price is now on the cusp of a test of the all-important $2,000 level. Not to be forgotten, SILVER is equally as strong and is rallying hard along with other commodities such as Iron Ore and Copper.
The moves come on the back of a soft Greenback, which is lifting commodities and also underpinning the majors at the moment.
While, the SPX keeps on pushing higher, as it appears investors have lost interest in COVID for the time being, with more stimulus just around the corner.
The Data Agenda
The calendar is thin today, but that won't matter too much as volatility is high in all the above-mentioned assets.
That means there is an opportunity for traders especially those who love trading with the trend.
The main release of the session comes in the US session with consumer confidence. The expected Jul reading of 94.5 is lower than the prior, so while risk assets are flying at the moment, clearly not everyone is confident.
There does seem to be a bit of a disconnect between markets and the broader public.
Forex Signal Update
The FX Leaders Team hit 1 winner from 3 trades yesterday, as volatility is high.
Gold – Pending Signal
The GOLD trade has been a monster recently and price is marching ever-higher. We will watch for more opportunities today in this runaway market.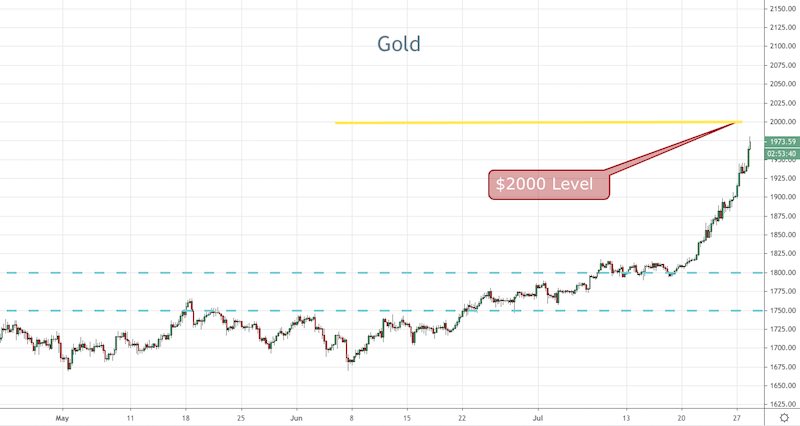 DAX – Pending Signal
The DAX is pushing higher but has recently pulled back to the trendline. We are still looking long here if this trendline appears to be holding.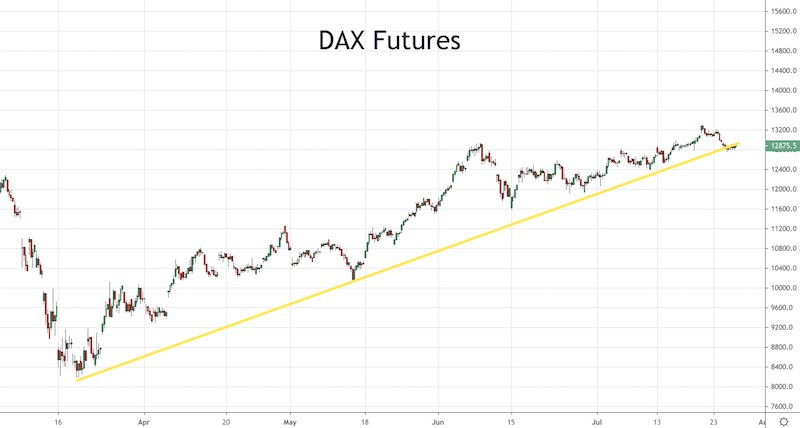 Cryptocurrency Update
BTC has ripped higher after the breakout of the $10,000 level finally came.
If it's possible, Bitcoin has actually been a little under the radar lately, with so many other asset classes moving quickly, but nevertheless the attention is back.
Yesterday, I was wondering whether this is a short squeeze of a genuine breakout. We haven't seen a real pullback as yet, so we must watch and wait. ETH on the other hand has started to consolidate and in reality, it led Bitcoin on this break.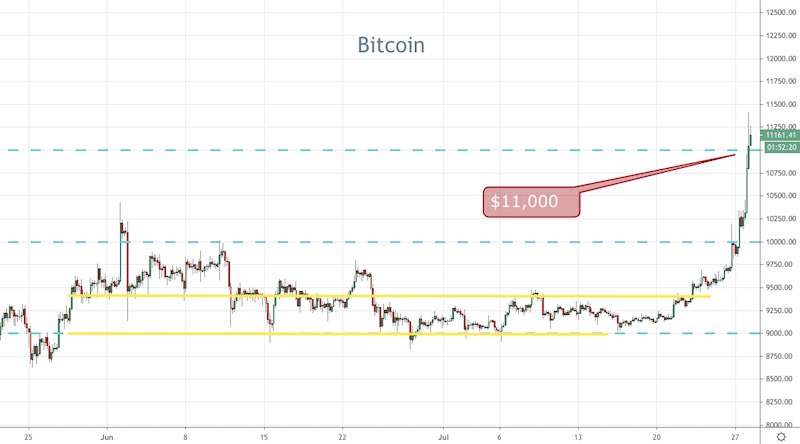 The US consumer is softening as intertest rates go up, which is a factor for the USD retreat and for the FED to stop hikes
1 day ago