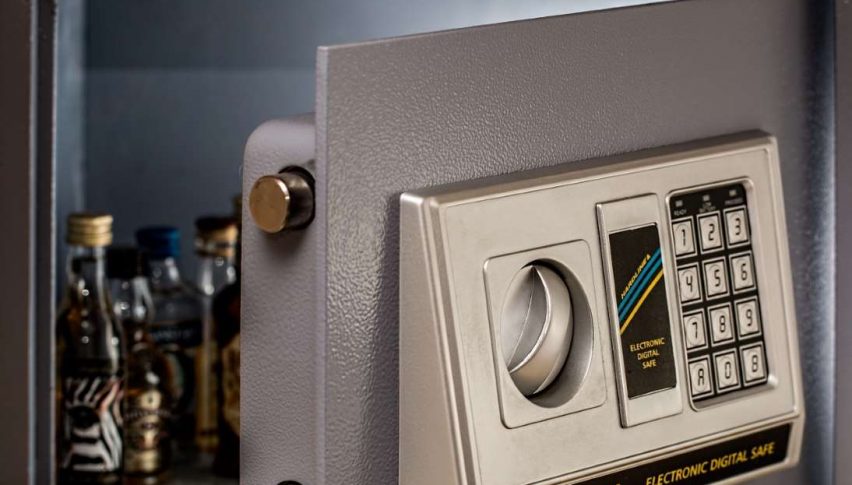 Safe-Havens Falter To Open August Trade
August has started with a bang on Wall Street, with the U.S. indices driving above July's highs. Going into late-session trade, the DJIA DOW (+211), S&P 500 SPX (+23), and NASDAQ (+151) are all deep into the green. At this point, the credit for the rally is being given to the pending COVID-19 recovery in American manufacturing.
It was a busy first trading day of August on the economic calendar. Here's a quick look at this morning's highlights:
Event                                                    Actual                   Projected          Previous
Construction Spending (June)            -0.7%                       -0.5%                  -1.7%
ISM Manufacturing PMI (July)             54.2                          53.6                     52.6
3-Month T-Bill Auction                         0.100%                      NA                    0.105%
6-Month T-Bill Auction                         0.105%                       NA                    0.130%
All in all, this is a pretty good set of numbers. Construction Spending is up, as is the ISM Manufacturing PMI. Both of these metrics suggest that industrial output is on the rise. However, yields on short-term U.S. Treasuries are down, indicating that demand from risk-averse investors remains strong. Of course, with the FED still buying everything in sight, it's hard to gauge the market's risk appetite solely from T-bill yields. 
Let's take a closer look at the USD/CHF and see where things stand to open August.
August Is Off And Running 
The greenback is hanging in there to open the month, with rates relatively firm across the majors. For the USD/CHF, values are hovering near last March's COVID-19 Panic Low (0.9183).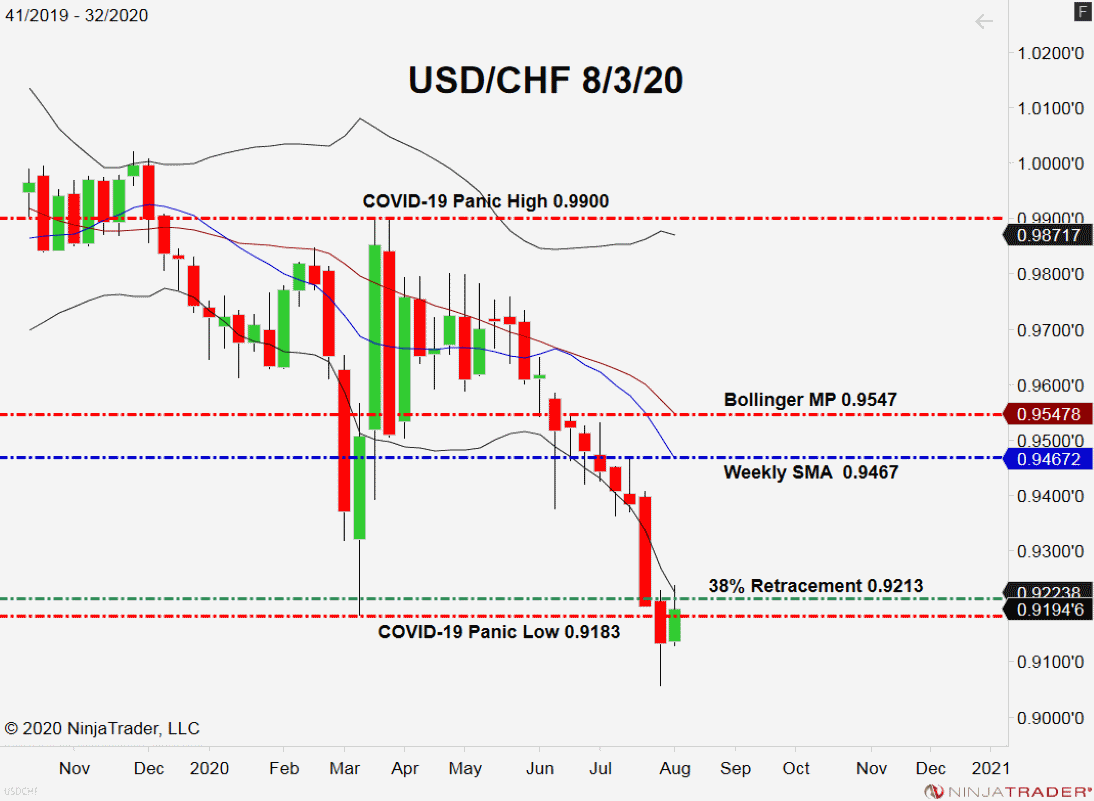 For the early week, there are two levels worth noting in the USD/CHF:
Resistance(1): 38% Weekly Retracement, 0.9213

2-Way Catalyst: COVID-19 Panic Low, 0.9183
Overview: As we begin August, a bearish bias toward the USD/CHF remains appropriate. Rates are holding below the weekly 38% Retracement (0.9213) and appear content. The COVID-19 Panic Low (0.9183) is key; if we see a bearish close beneath this level today, then the intermediate-term downtrend will very likely continue.