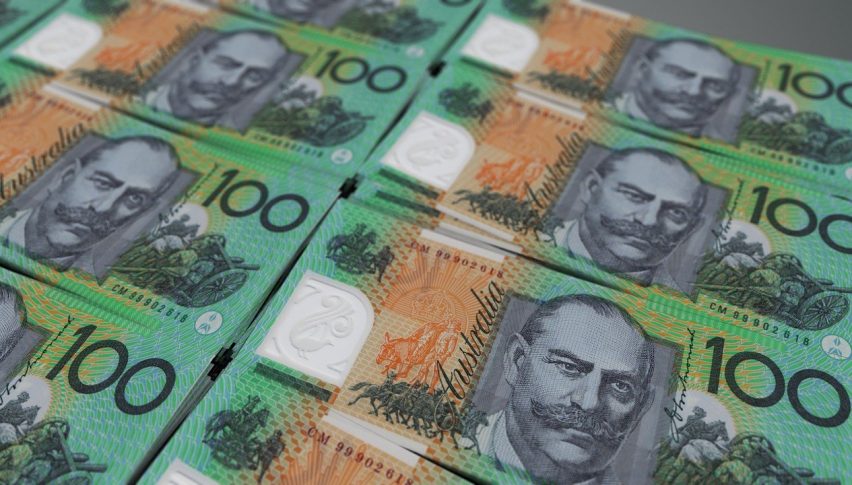 The AUD and NZD Push Higher Despite Mixed Data
Posted Wednesday, August 5, 2020 by
Rowan Crosby
• 1 min read
The data has been a little mixed today for both the AUD/USD and NZD/USD, however, both majors are moving higher.
The jobs data from NZ was probably the major focus of the session today, and the headlines jobless rate was a little better than expected at 4.0%. The headline number was also a bit better than expected, but a slight negative nevertheless. Really just a break-even territory.
Overall, the NZD/USD liked the data and is pushing higher on the session. Really the Kiwi is range-bound between 0.6600 and 0.6700 and that will be thought to break at the moment.
The AUD/USD on the other hand is also green and there has been a bit of Chinese data that was a little softer than expected. The AUD does look like it wants to have another run at this 0.7200 level and that will be a big area of interest.
We are seeing the Aussie keep getting bid up here, and that is being helped by the Greenback falling away as well. Strong commodity prices are also contributing and we only have to look to GOLD to see just how bullish many of the key commodity markets are at the moment. They too are being helped by the falling USD.
For me, the thing to watch will simply be the test of the 0.7200 level. If price attempts to test that level and fails, then I think we could see a drop. That is a clear lower high under a big level. Conversely, if price breaks through, then we could be set for another leg higher.
Despite the soft Asian equities today, the US markets keep pushing higher and that will drag the Aussie and Kiwi up.