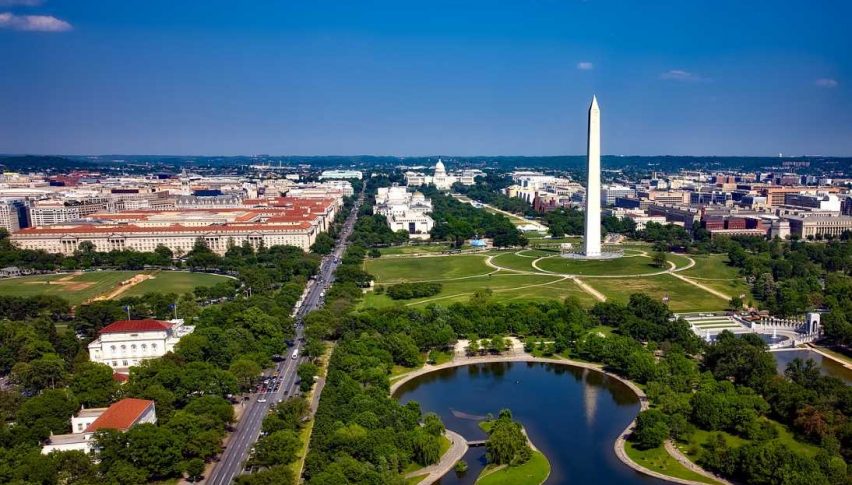 No Stimulus And The Markets Don't Seem To Mind
For nearly two weeks, the U.S Congress has debated the merits of another COVID-19 stimulus package. Today has brought little progress in that regard, with Democratic leadership holding a presser earlier this morning. Claiming that the Republicans are trying to "nickel and dime" the American people, House Speaker Pelosi reinforced the partisan divide. According to reports from Capitol Hill, Republican and Democrat leaders are "trillions of dollars apart" regarding the bill.
All politics aside, the U.S. indices are faring relatively well. At the halfway point of the U.S. session, the DJIA DOW (+49), S&P 500 SPX (+3), and NASDAQ (+35) are holding firm. Given the degree of stimulus uncertainty, this is a bit of a surprise. Nonetheless, it's important to remember that another COVID-19 relief bill will eventually be passed by Congress. If not, there is talk that President Trump will provide aid courtesy of executive order.
Make no mistake ― more stimulus is on the way. The only questions are when and how much; for now, the markets are betting on "sooner" and "more."
Stimulus Stalls, USD/JPY Continues Its Descent
Following a solid Monday, the USD/CHF is in the midst of a three-day losing streak. Forex players are once again sprinting from the greenback in favor of almost anything else.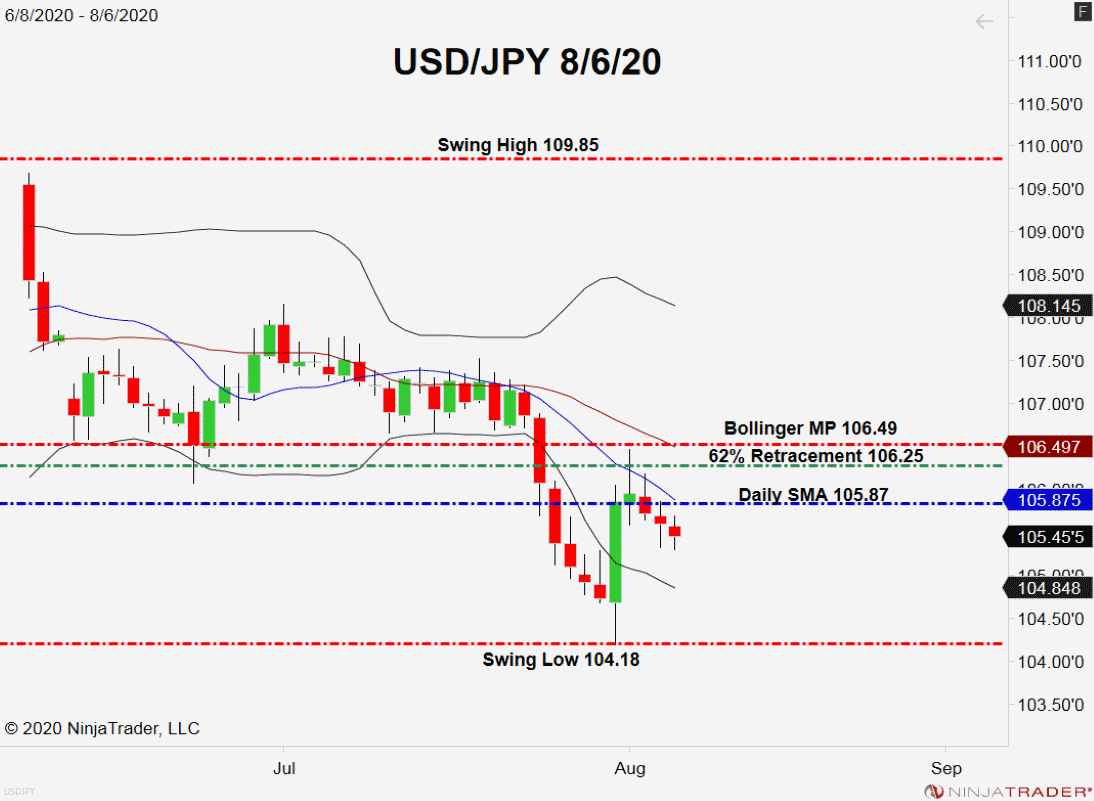 Here are a few levels to watch going into Friday's trade:
Resistance(1): Daily SMA, 105.87

Support(1): Swing Low, 104.18
Bottom Line: If we see an end-of-week bounce in the USD/JPY, I'll be looking to sell from the Daily SMA at 105.79. With an initial stop loss at 106.09, this trade produces 30 pips on a standard 1:1 risk vs reward ratio.
Safe havens such as Gold and the JPY have been taking advantage of the financial troubles with the ban king system and lower FED rate odds
7 days ago