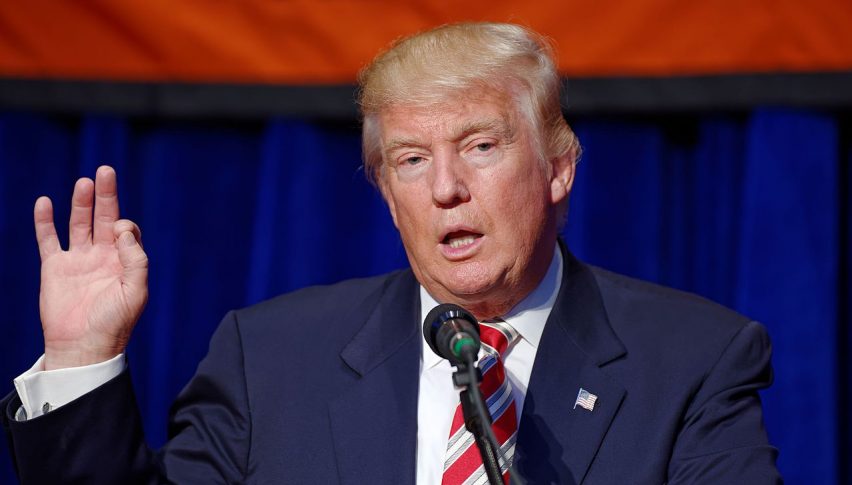 Forex Signals Brief for Aug 10: Could Politics Unsettle Markets?
US Market Wrap
US markets ended the week somewhat mixed after a strong jobs reports were offset by more political worries.
The headline for Friday was really the better than expected US jobs report that showed 1.8 million new jobs were added in July. The positive number also slowed the fall in the USD, which has been seeing red for a number of weeks now.
That meant the majors were under pressure, with most ending off their highs of recent times.
The Data Agenda
The focus of the coming week, is still very much tied into what didn't happen at the end of the last one.
The US Government was unable to come to any sort of a deal surrounding a stimulus package, which forced US President Trump to sign an executive order. However, the move might have just caused more headaches. So once again, the stimulus measures will continue to make headlines until something is resolved. At the same time, we will also potentially see more negative news as the US-China trade talks will be put back in the spotlight. The recent US ban TikTok appears to be creating more tension and this could be set to come to a head over the course of the week.
Interestingly enough, some of the key data this week will likely be from China. China was obviously impacted early on from COVID, so the world will be watching the recovery with a heap of data due for release towards the end of the week including industrial production and retail sales.
For the US, the main release to watch will be CPI, but once again jobless claims are a must-see event as they are still not dropping all that quickly.
Forex Signal Update
The FX Leaders Team hit 11 winners from 22 trades for a 50% win rate over the course of the week.
Make sure you follow our live signals as the week ahead looks like it could be a big one.
EUR/CHF – Active Signal
The EUR/CHF is making quite an interesting technical pattern at the moment. Price is pushing higher and is knocking on the door of a break above 1.0800.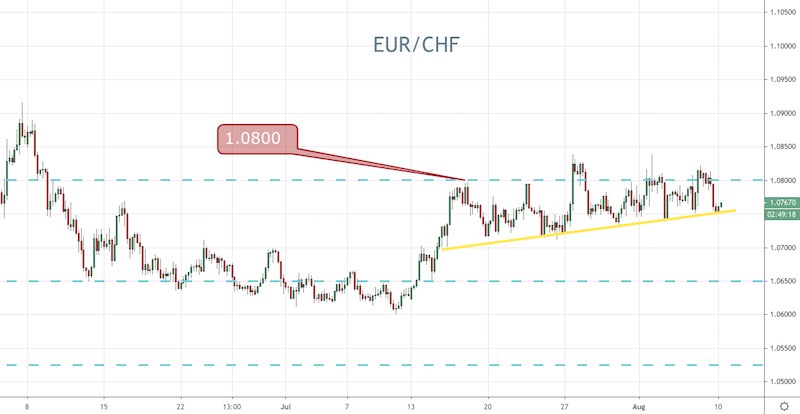 EUR/USD – Pending Signal
The EUR/USD is still under the 1.1900 but is very much bullish. The rebound in the USD on Friday, made this pair pull back, but we will still be hunting long opportunities.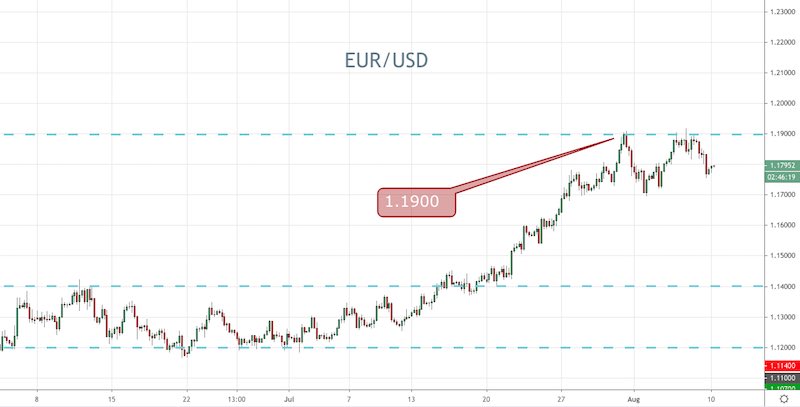 Cryptocurrency Update
BTC has made a big surge back to the $12,000 level as the week has gotten underway.
While this is likely on light volume, the overall technical pattern at the moment is very much a bullish one and as a result, I am expecting a genuine test of $12,000 to come.