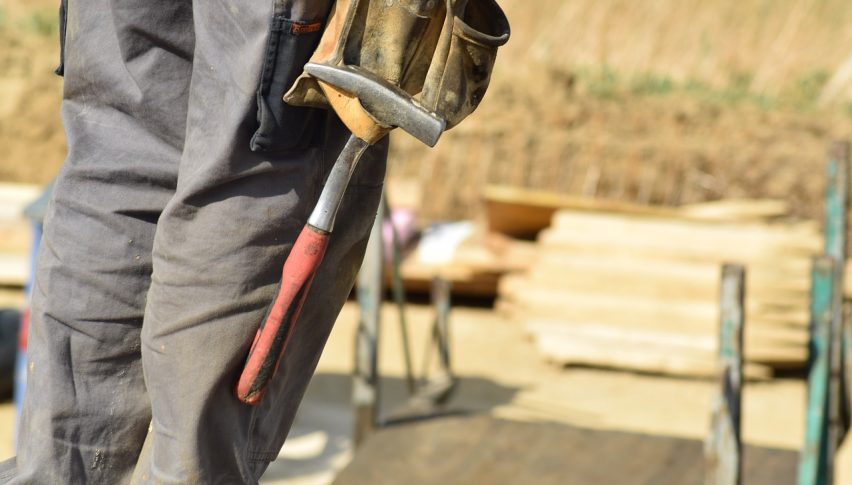 A Strong Jobs Report Can't Lift the AUD/USD
Posted Thursday, August 13, 2020 by
Rowan Crosby
• 1 min read
Both the headline jobs number and the jobless rate came in better than expected today, but that couldn't boost the AUD/USD.
The jobless rate was expected to be 7.8% and the actual number was 7.5%. The prior jobless rate was 7.4%, so this was an increase on that number and likely what the mainstream media will jump all over.
Meanwhile, the economy added around 115K new jobs well above the expected number of only 40K.
So while the AUD/USD did pop higher initially on the news, all those gains have been given back and then some.
The real problem at the moment is that the 0.7200 level has been causing a fair few issues for the Aussie. We've seen the price point holding up for a fairly long time now. But that said, the trend to the upside is still in-tact.
Yesterday, price did test that lower bound and looked like it could be set for a break down, but once again, buyers above 0.7100 stepped up. The cause was also helped as more dip buyers piled into the SPX pushing it back to near-record highs after a small fall the start the week.
While this uptrend remains, we must continue to expect that price will keep on pushing higher or at the very least, give 0.7200 a genuine test.
At the same time, the NZD/USD is a little soft today and given that there has been another outbreak of COVID in NZ, then it is likely that this will weigh on the Aussie as well for the time being.
Looking ahead, Governor Lowe is speaking on Friday and that is poised speech to see how the Aussie can close out the week.