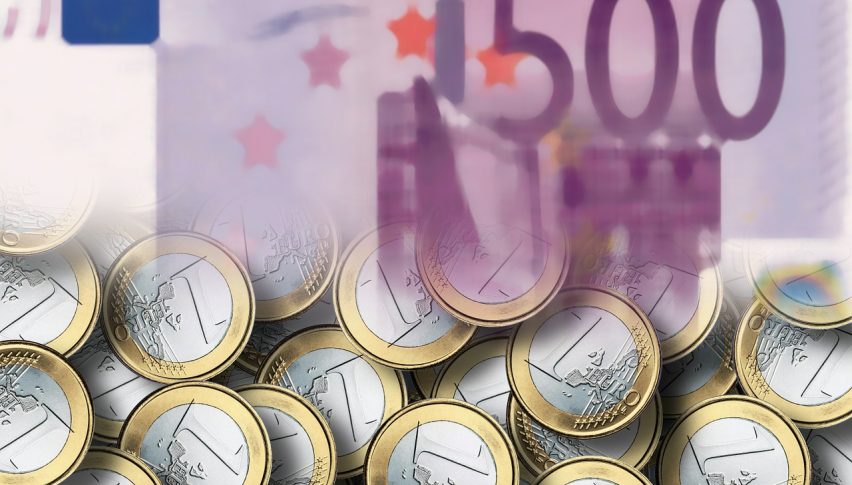 EUR/USD Stalls At Monthly Fibonacci Resistance
With a little over 24 hours left in the trading week, the U.S. indices are showing muted action. At this hour (2:00 PM EST), the DJIA DOW (-55), S&P 500 SPX (+1), and NASDAQ (+64) are holding firm. The Greenback continues to labor versus the majors, but the EUR/USD is having trouble breaking above a key Fibonacci resistance level.
On the economic news front, there will be two issues crucial to Friday's trade:
Stimulus:

As of today, an official timetable for Congressional passage of a second stimulus bill remains unknown. However, analysts are betting that it will happen very shortly. According to

Morgan Stanley U.S. equity strategist Mike Wilson

, the next bill will gain Congressional approval and be a critical part of the COVID-19 recovery. So, it looks like institutional money is betting on more stimulus.

Retail Sales:

Friday's pre-market hours bring the release of Retail Sales figures for July. The numbers are expected to contract greatly from

June

, but come in positive at 1.9%.
In short, the stage is set for a late-week correction in U.S. equities. A stimulus bill is unlikely to be passed in the next 24 hours and Retail Sales (July) has a good shot of lagging expectations. It's certainly possible that bearish participation will dominate the markets going into the weekend. 
Let's dig into the EUR/USD technicals and see where this market stands.
EUR/USD Stalls At Key Resistance Level
Since the lows of mid-March, the EUR/USD has been on a freight train north. Rates are back above the 1.1800 handle and well within bullish territory. But, will the uptrend continue? If the macro 62% Fibonacci Retracement (1.1821) is taken out, then the answer is a resounding "yes."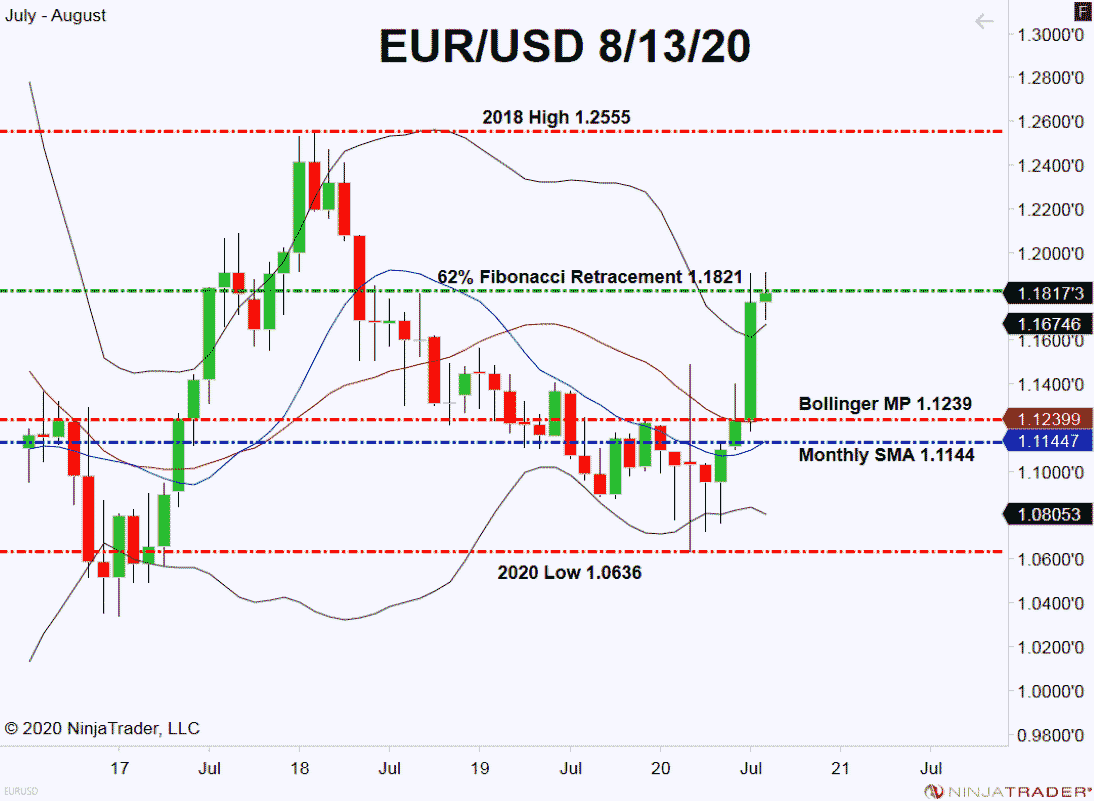 Overview: Right now, the key number in the EUR/USD market is the 62% Fibby at 1.1821. Should we see a weekly close above this level, next week will likely bring bullish extension to August's range. Stay tuned for a long side trading plan if the opportunity presents itself.