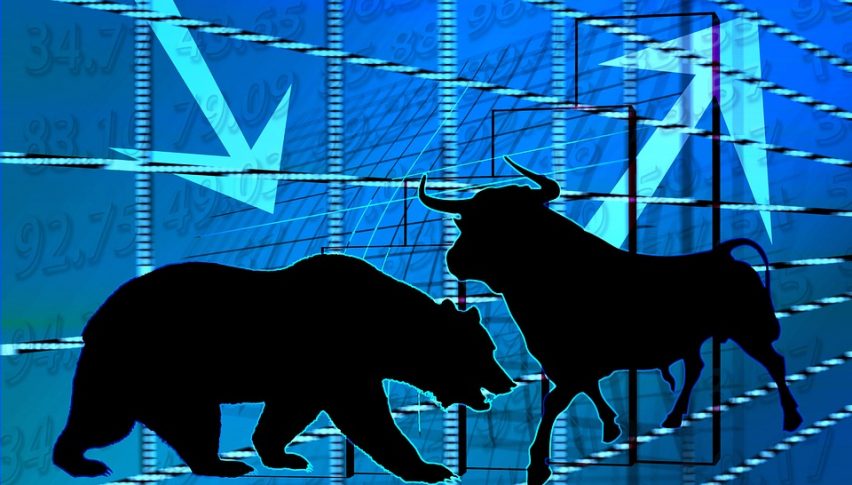 Traders And Investors Cautious Ahead Of Weekend
Once again it's Friday and the trading week is almost over. Thus far, investors are taking a cautious approach to U.S. equities following this morning's disappointing Retail Sales reports. Midway through the session, the DJIA DOW (+43), S&P 500 SPX (+2), and NASDAQ (-25) are hovering near flat. Safe-havens are trading lower, led by a 1% drop in GOLD.
The key economic numbers from this morning's pre-market dealt with U.S. Retail Sales (July). Here's a quick look at the hard data:
Event                                                                      Actual              Projected         Previous
Retail Sales (MoM, July)                                        1.2%                       1.9%                  8.4%
Retail Sales except Autos (MoM, July)                1.9%                       1.3%                   8.3%
In short, Retail Sales (July) fell off greatly from June. While this isn't much of a surprise, the figure still lagged expectations by 0.7%. Also, the UM Consumer Sentiment Index (August) came in at 72.8, eclipsing expectations (72.0) and the previous release (72.5). So, retail is down, expectations are up, and investors are still in COVID-19 and election limbo.
Investors Exercise Caution Going Into The Weekend
With only a few hours left in the forex week, it appears that most traders and investors are happy on the sidelines. As a result, quiet action is the norm for the USD/CHF.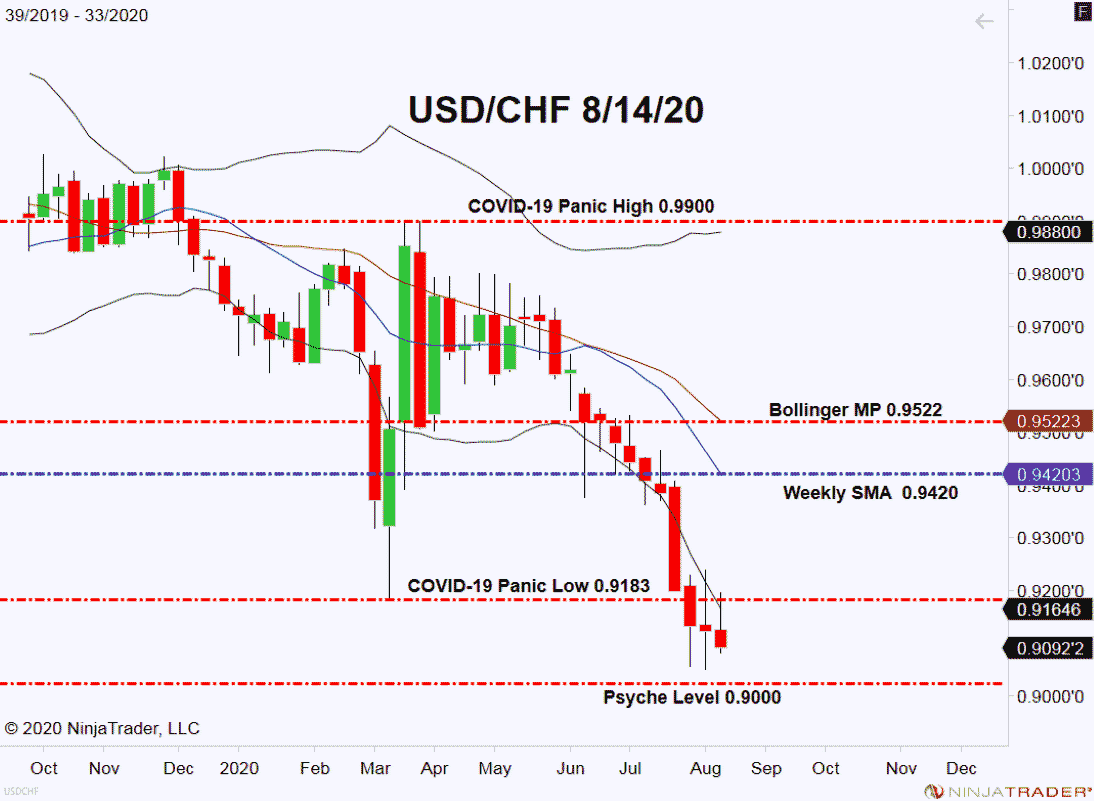 Overview: Since 1 August, the USD/CHF has rotated between 0.9050 and 0.9200. Unless we see a primary shift in sentiment, this market is likely to consolidate for the near future.
The key level for most currency investors regarding the Swissy is 0.9000. As a big-round-number, it is an area of natural support. If we continue to see the USD fade ― which is likely ― this level may come into play as early as next week.