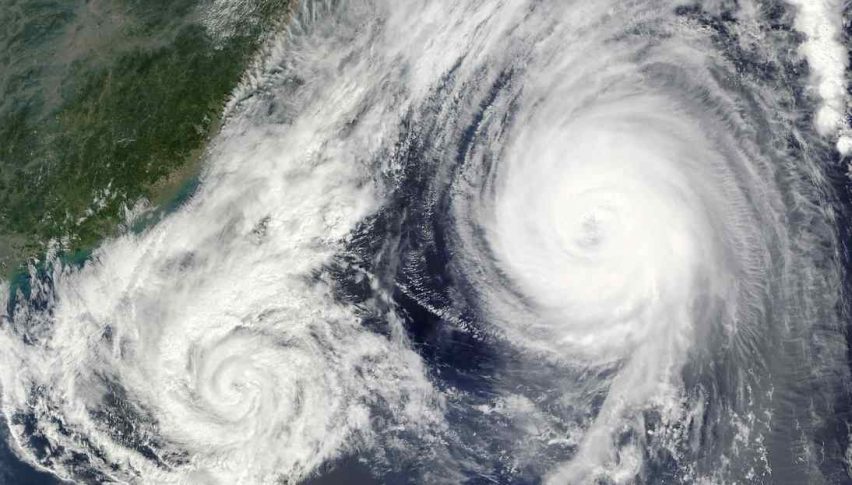 Hurricane Laura Shuts Down Southeast Oil Production
The energy sector is buzzing over the potential impact of Hurricane Laura. At press time (12:50 PM EST), Laura is slowly moving toward Texas and Louisiana. Landfall is expected by late-Wednesday or Thursday, with Laura being projected to hit the Gulf Coast as a category 3 hurricane.
Thus far, WTI crude oil futures are seeing some bids amid the pending disaster. October WTI crude oil futures are up more than 1.5% today, topping out above $43.50. The bullish action is being attributed to Gulf Coast drillers having already been shut down. Perhaps Laura's biggest impact will be on storage and refinement facilities located in the Houston, Texas area. 
Trading commodities and commodity currencies amid natural disasters is always a challenge. Conventional wisdom tells us that if oil production goes offline, then prices should rise. Thus far, that's been the case for WTI. However, predicting the intensities and blast zones of tropical storms involves a great deal of guesswork. In the case of Hurricane Laura, there are still 36+ hours until projected landfall and anything can happen.
USD/CAD Jumps As Hurricane Laura Bears Down
Following a weak open to the trading week, the USD/CAD is back near 1.3200. At this point, the intermediate-term downtrend is intact.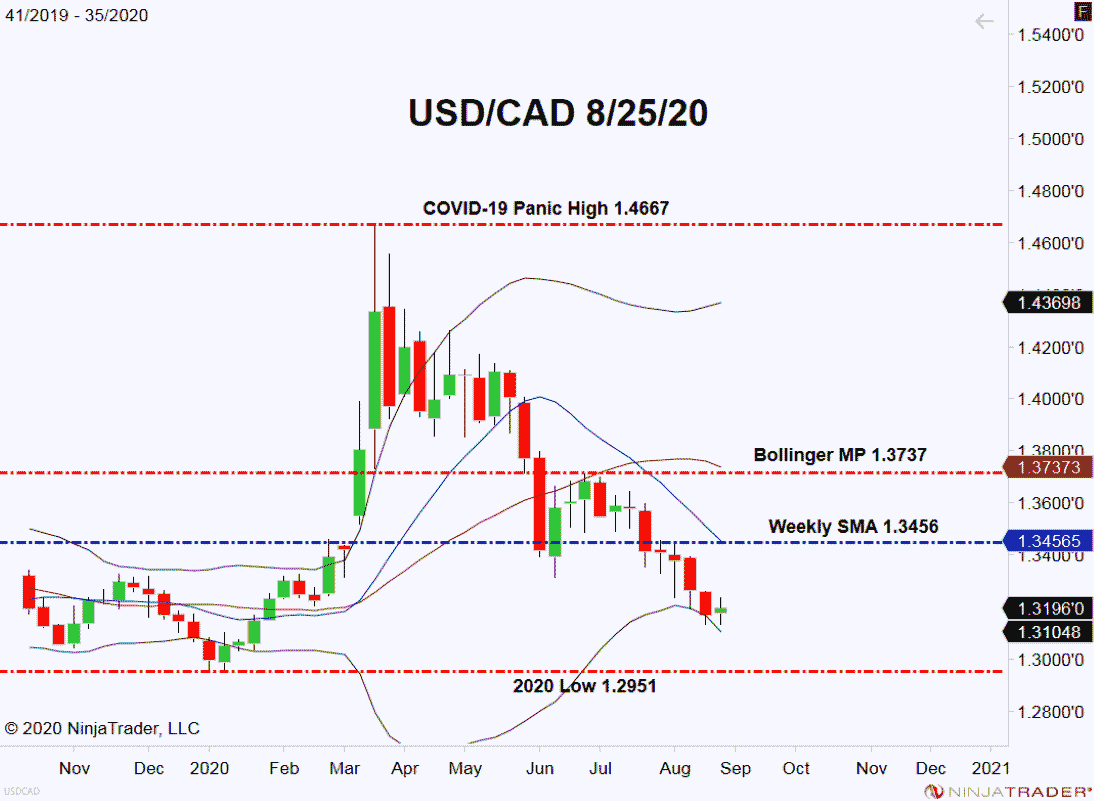 Here are two key levels to watch as August draws to a close:
Resistance(1): Weekly SMA, 1.3456

Support(1): 2020 Low, 1.2951
Overview: While the impact of Hurricane Laura remains to be seen, meteorologists are touting it as being "Katrina-esque." Of course, a disaster the scope of Hurricane Katrina would do extensive damage to the U.S. oil refinement and production infrastructure. Should this scenario play out, WTI crude futures will be positioned to make a serious run at $50.00 per barrel by the Labor Day holiday.