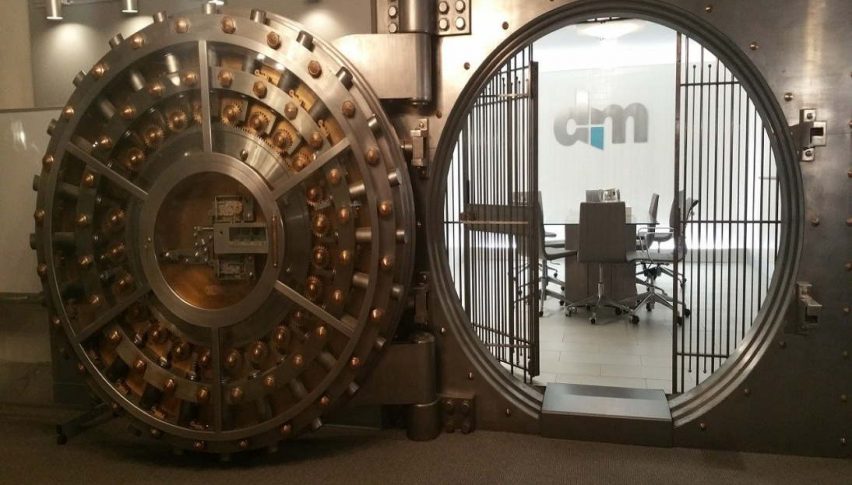 Rough Day On Wall Street For Safe-Havens
On Wall Street, some days are just flat-out unpredictable. Today certainly qualifies, with the FED shaking up policy and Hurricane Laura hitting the Southeast. The result has been a surprising weakness in safe-haven assets, a choppy USD, and turbulent equities markets. For the time being, it's anyone's guess how the session will close.
As we talked about Tuesday, Hurricane Laura was poised to hit the Gulf Coast region with intense fury. Since that time, Laura made landfall in Louisiana as a rare Category 4 hurricane. The damage is predicted to be extreme but the extent won't be known for some time. WTI crude oil has responded to the storm moderately, unexpectedly falling beneath $43.00. 
In addition to this morning's dreadful U.S. GDP Q2 2020 figures, the weekly jobless claims numbers were released. Here's a look at the highlights:
Event                                                             Actual                Projected              Previous
Initial Jobless Claims (Aug 21)                   1.006M                  1.000M                 1.104M
Continuing Jobless Claims (Aug 14)         14.535M               14.450M                14.758M
All in all, there isn't much to see here. The figures missed projections but continue to fall from spring and summertime peaks. On a bright note, the Kansas City FED Manufacturing Activity Index (Aug) came in at 23, smashing expectations (4) and July's figure (7). So, it looks like the manufacturing sector is well into a COVID-19 recovery.
Going into Friday's Wall Street session, safe-havens are taking it on the chin. Gold is down, while the USD/JPY and USD/CHF are both up.
Turbulent Trading Conditions On Wall Street
In a Live Market Update from last Tuesday, I issued a short trade recommendation for the USD/JPY. The trade's entry is coming into view and remains in play. If you missed it, feel free to check it out here.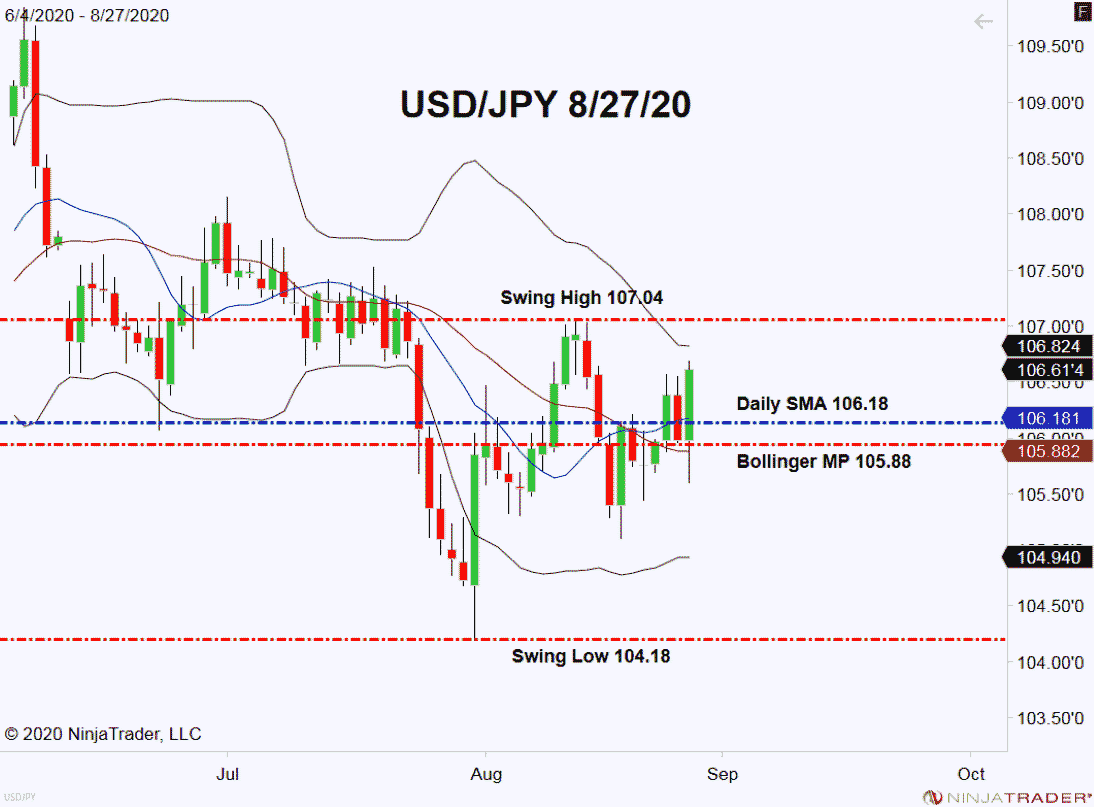 Overview: It has been a wild day on Wall Street with the FED and Hurricane Laura dominating the news cycle. And, it's not over yet. President Trump is to give his acceptance speech this evening at the Republican National Convention. While the speech won't be much of a market-over, it may sway election polling data going into September.