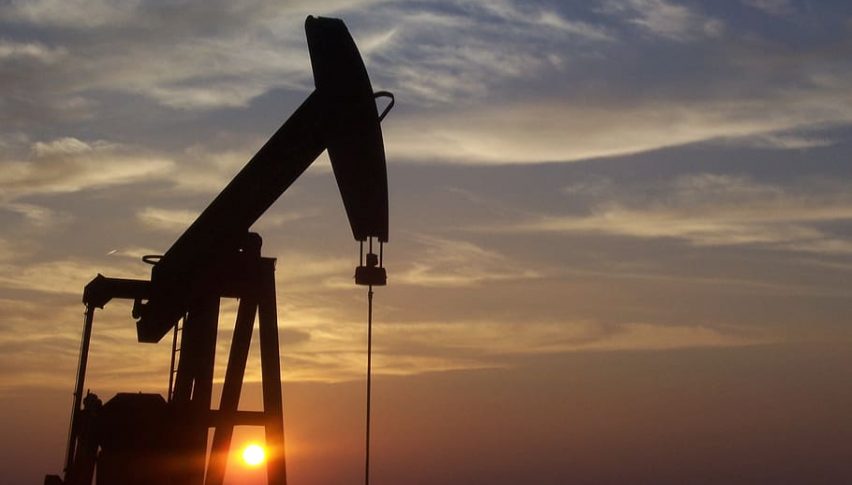 WTI Crude Oil Quiet Ahead Of Weekend Break
It's been a quiet session for WTI crude oil, with prices consolidating near the $43.00 handle. The action is a bit of a surprise as supplies are down and the devastation of Hurricane Laura is coming into view. One would think that both factors were to drive prices higher ― this has certainly not been the case.
Earlier, the weekly Baker-Hughes Rig Count report was released to the public. As expected, the number of U.S. oil rigs in operation fell. The number came in at 180, down from 183 one week ago. Although WTI appears to be stabilizing above $40.00, American producers are in no hurry to drill any new wells.
On the political front, President Donald Trump gave his acceptance speech at the Republic National Convention last night. The speech itself wasn't a market mover, but the betting lines for the U.S. presidential election tightened dramatically. Predictit.org now has Biden as a slight favorite over Trump, with share prices currently at 56 and 47. This is a major shift in the odds and one that suggests the race is tightening. 
All in all, the picture is murky for crude oil prices. The impact of summer seasonality is winding down, but FED easing and political uncertainty support higher prices. Right now, it's anyone's guess how oil will trade in September.
WTI Crude Oil Sluggish Ahead Of Weekend Break
As a commodity dollar, the USD/CAD is typically positively correlated with crude oil prices. Right now, there isn't much to see. Rates are holding just above 1.3100 in a consolidation pattern.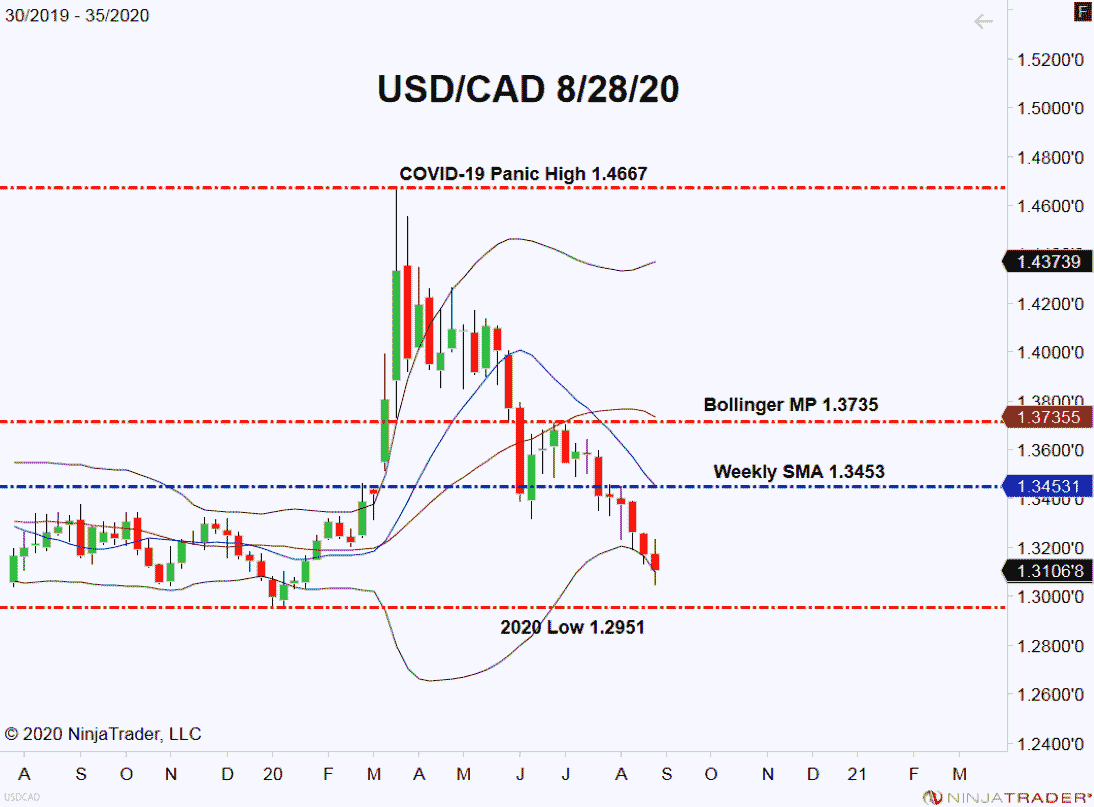 Bottom Line: If we see a bump in WTI crude to open September, I'll have buy orders in the USD/CAD from 1.2956. With an initial stop at 1.2924, this trade produces 25 pips on a standard 1:1 risk vs reward ratio.