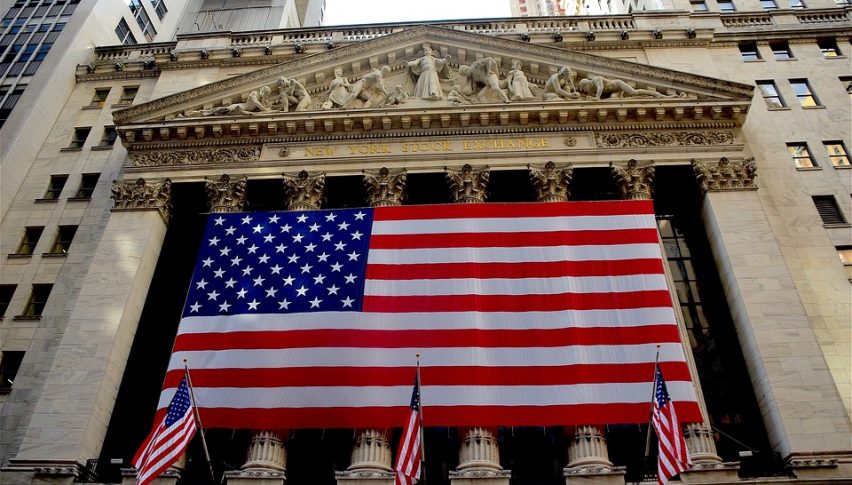 U.S. Stocks Attempt To Close August On A High Note
Today marks the final trading session of August. Over the course of the month, we have seen a strong American equities market and an exceptionally weak USD. As we approach September, the two trends appear ready to extend. At the midway point of the session, the DJIA DOW (-210), S&P 500 SPX (-2), and NASDAQ (+70) are trading near all-time highs. Conversely, the USD is struggling, trading just off 2020's lows vs many of the majors.
On the economic news front, there aren't any primary market drivers scheduled for today. However, the Dallas FED Manufacturing Business Index (August) came in relatively strong. The index posted an 8 for August, up from -3 in July. While these numbers are abstract, the data does suggest that U.S. economic activity is picking up going into the fall.
Aside from the COVID-19 recovery in U.S. stocks, the downturn in the USD is one of the biggest stories of the year. FED QE and adjusted inflationary expectations have the Greenback fading vs the majors. One of the biggest sell-offs has occurred in the USD/CHF. Rates are off 900 pips (10%) since March and grinding lower.
August Was A Difficult Month For The USD
If nothing else, the past month has shown us how big of an impact the FED can have on the USD. Dovish policy and "QE Unlimited" have the Greenback in a tailspin. One has to wonder when or if the currency will ever recover.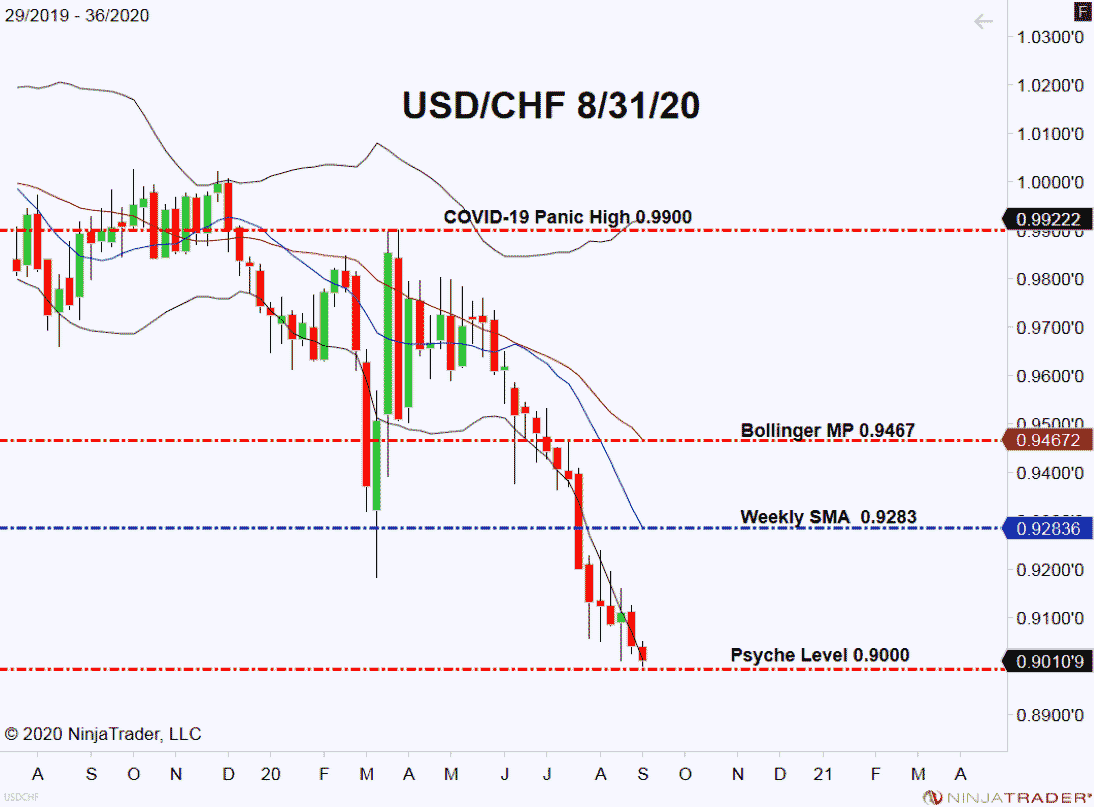 Overview: For the immediate future, the key number on my radar for the Swissy is 0.9000. It is a level of natural support; if the level doesn't hold up to close August, we may be in for further bearish extension in September. Right now, a bearish bias is warranted for this pair and its "short-or-nothing" for the USD/CHF.