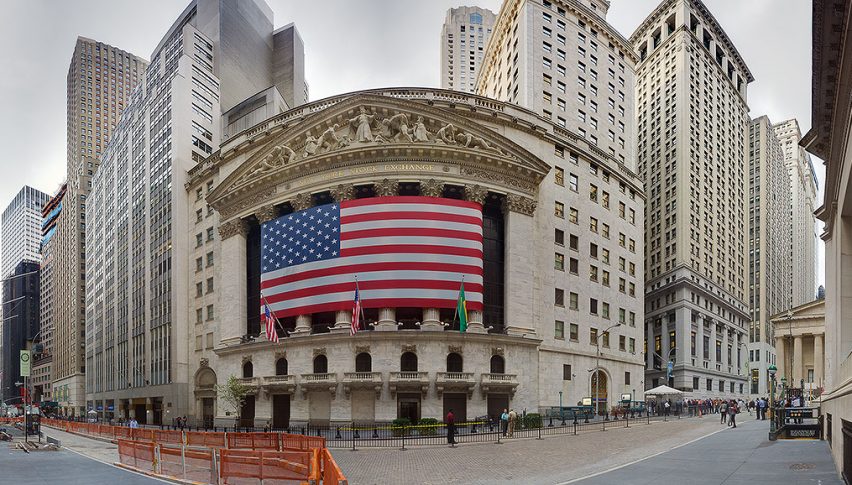 DOW, S&P 500 Pushing All-Time Highs
Posted Wednesday, September 2, 2020 by
Shain Vernier
• 2 min read
U.S. large-cap stocks are on a tear to open September, led by the DOW and S&P 500. At the midway point of today's session, the DJIA DOW (+268), S&P 500 SPX (+31), and NASDAQ (+30) are holding near all-time high levels. At this point, it appears that investors are going "risk-on" in an attempt to capitalize on a vastly weakened USD.
On the economic news front, there were several items worthy of note from today's early session. Here's a look at the highlights:
Event                                                                           Actual            Projected         Previous
ADP Employment Change (August)                          428K                950K                   212K
ISM-NY Business Conditions Index (August)          42.9                     NA                     53.5
Factory Orders (MoM, July)                                        6.4%                  6.0%                   6.4%
The key metric from this group is the rise in the ADP Employment Change (August). Although the number missed projections, it did double July's values. At this point, the markets simply aren't pricing in the value of consensus estimates. Ever since the COVID-19 shutdown, establishing reliable projections has been guesswork.
On the bearish side, the plunge in the ISM-NY Business Conditions Index (August) indicates that things aren't good in New York. This is due to a number of factors, such as rising crime, civil unrest, and prolonged COVID-19 closures. Until the situation improves in NYC, the non-manufacturing and retail sectors will continue to be a drag on this figure.
It's hard to believe that the DJIA (DOW) is closing in on the vaunted 29,000 level. During the March shutdown, values bottomed near 18,000. Without a doubt, the past 6 months have brought one of the largest stock market recoveries in history.
DOW Approaches 29,000
September E-mini DOW futures are pushing all-time highs amid steadily bullish participation. Can anything stop the rally in U.S. large-cap stocks?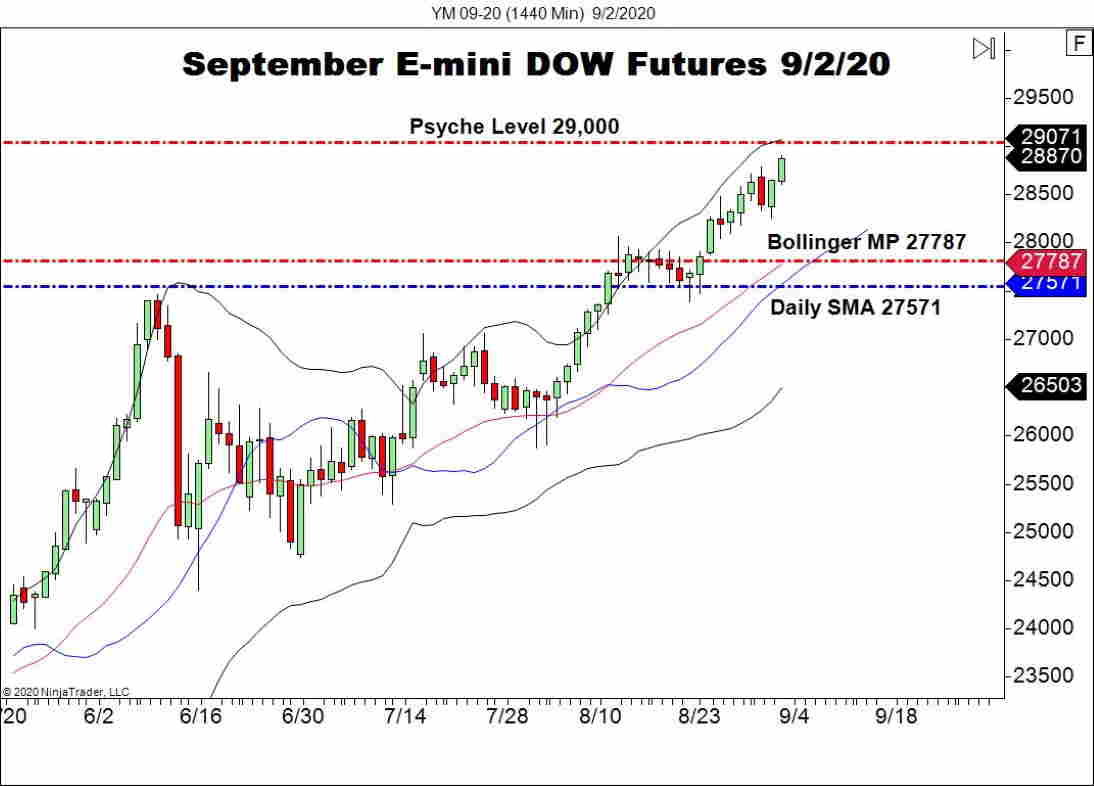 Overview: As September gets underway, U.S. stocks appear poised to resume the "Trump Rally" of the past four years. Despite the COVID-19 spring crash, the DOW, S&P 500, and NASDAQ are all likely to post solid yearly gains. 
Given the tumult of a pandemic and U.S. election, the performance of the American equities indices is quite remarkable. Until proven otherwise, it's long-or-nothing for the DOW, S&P 500, and NASDAQ.