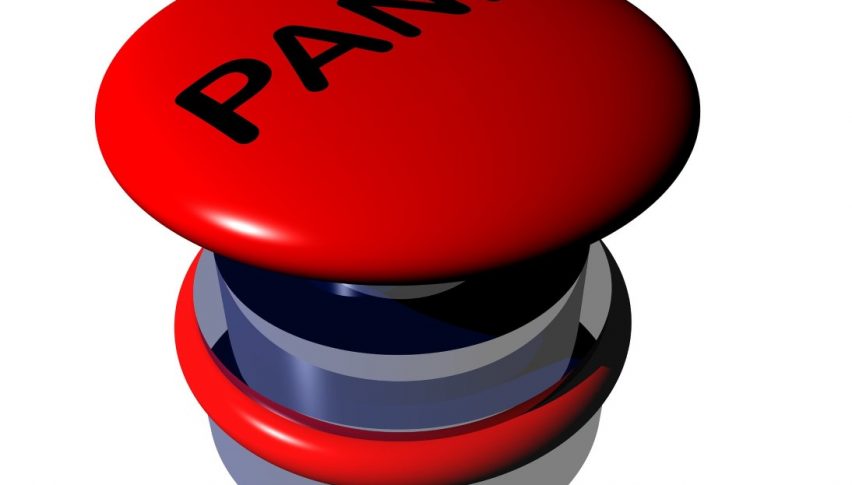 U.S. Stocks Tank For Second Straight Session
The pre-Labor Day Wall Street rout has continued for a second session. At the midway point of the trading day, the DJIA DOW (-450), S&P 500 SPX (-66), and NASDAQ (-300) are all deep into the red. The worst performer has been the NASDAQ, dropping nearly 8% in a little over 24 hours. And, all of the selling has come on the heels of an uptick in Non-Farm Payrolls (August).
This morning's decent jobs report has been completely ignored by the markets. At this point, it's all about bearish order flow and suddenly-skeptical investors going into the long weekend. Here's a look at the highlights:
Event                                                       Actual                Projected            Previous
Non-Farm Payrolls (August)                 1.371M                 1.400M               1.734M
Unemployment Rate (August)                8.4%                      9.8%                 10.2%
The key point here is that Non-Farm Payrolls came in lower than expected. However, new job creation still measured more than 1 ¼ million and didn't miss projections by much. All in all, unemployment is back below 10% and gaining positive steam. If we see a similar month-over-month drop for September and October, we'll be looking at 5% unemployment by Election Day. Given the impact that COVID-19 has had, 5% within 8 months of last spring's mass shutdowns will be a major accomplishment.
Nonetheless, stocks are way down on the session. Let's dig into the S&P 500 technicals and gauge the damage.
Another Brutal Session For U.S. Stocks
As you can see from the daily September E-mini S&P 500 chart below, things have changed quickly. Wednesday's session brought new all-time highs; now, this market is threatening intermediate-term correction.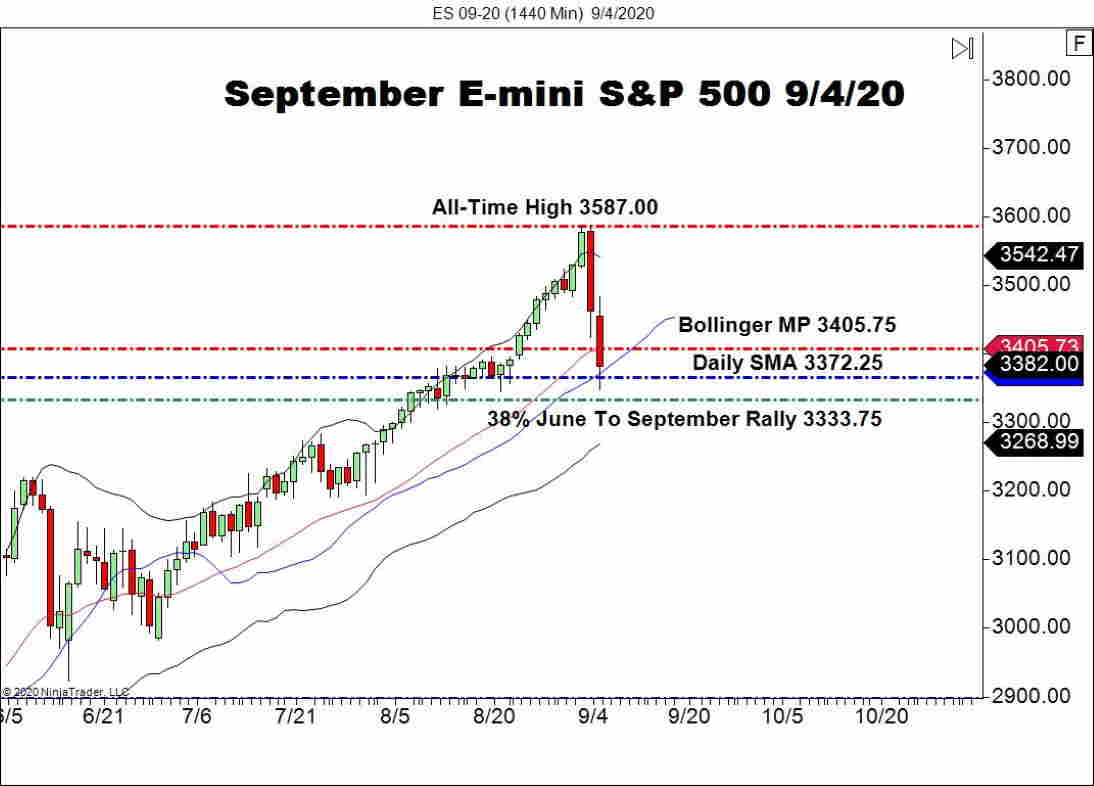 For the near future, there are two levels on my radar for this market:
Support(1): Daily SMA, 3372.25

Support(2): 38% June/September Rally, 3333.75
Overview: If we see the September E-mini S&Ps close the session above the Daily SMA, then there will be reason for optimism. However, if this market drives lower ahead of the bell, there may be real trouble on the horizon. As long as prices hold above the 38% retracement (3333.75), a cautiously bullish bias remains appropriate.