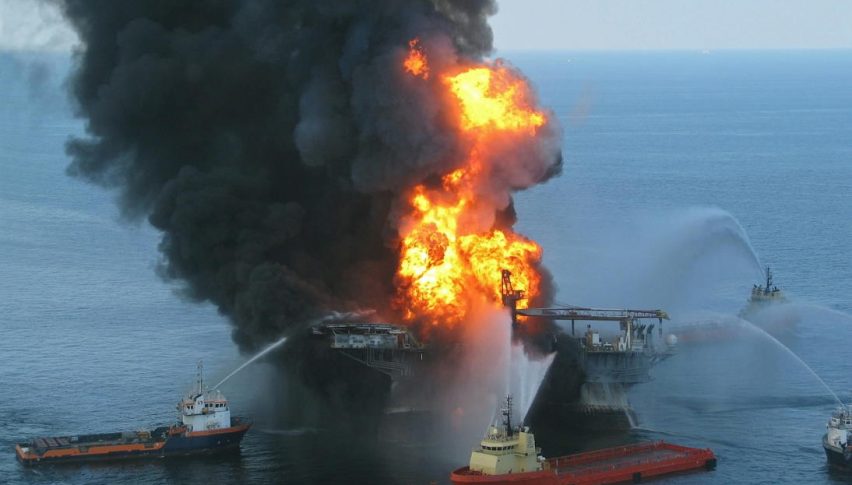 WTI Crude Oil Crashes Below $40.00
Similar to the meltdown in U.S. equities, WTI crude oil is diving deep into bearish territory. At press time (about 1:30 PM EST), October WTI is trading beneath $40.00, off nearly 4% on the session. While the move falls in line with late-summer seasonality, it is still throwing energies traders for a loop.
On the news front, the Baker-Hughes U.S. Oil Rig Count is in. The figure was up one rig week-over-week, coming in at 181 compared to last Friday's 180. The modest gain is a surprise amid widespread energy bankruptcies and lethargic WTI pricing. One thing is for certain ― there will be very little U.S. drilling with sub-$40.00 WTI going into fall/winter seasonality.
The tension in the markets today is palpable. Equities indices are closing in on corrective territory and commodities are struggling. About the only winner today is the Greenback. Aside from lagging vs the Canadian dollar, the USD has posted decent gains across the majors. Perhaps the recent bounce in the USD is bringing weakness to crude oil and commodity pricing. At this point, only time will tell.
A Rough Week For WTI Crude Oil
Crude oil has had a tough first week of September. October WTI is down more than 8%. While not quite the plunge of last April, the action has been decisively bearish.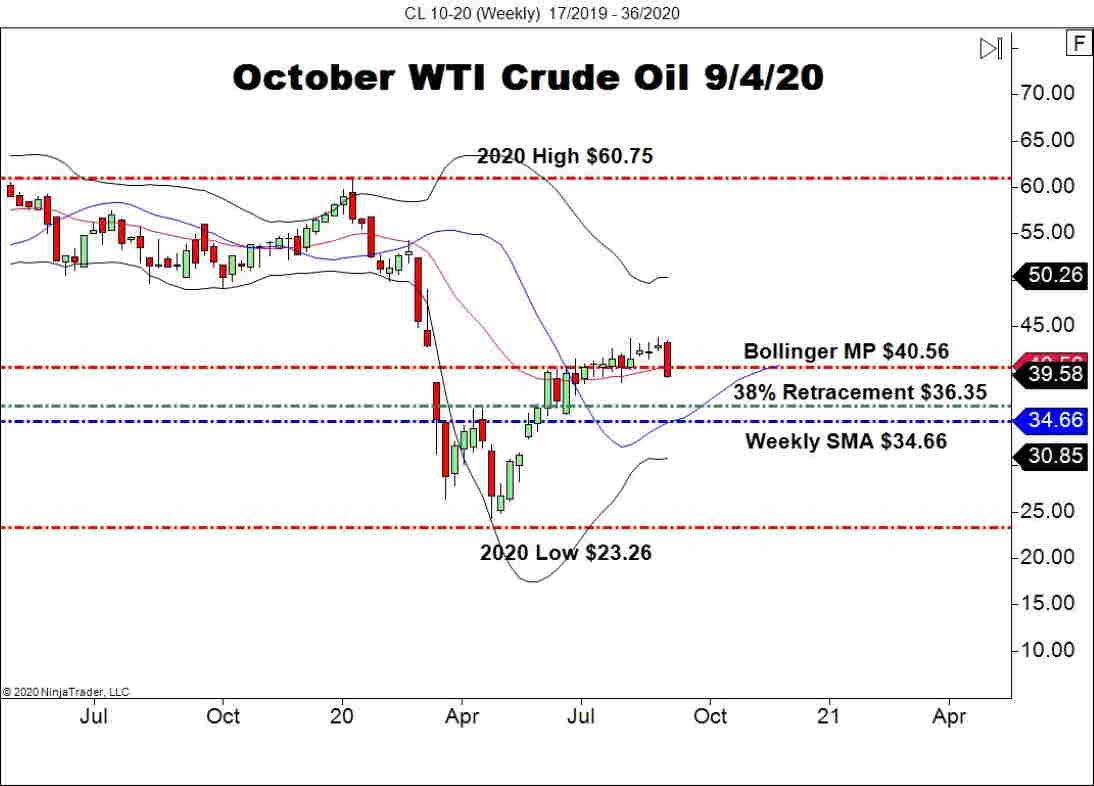 Going into next week's trade, there is one level on my radar for October WTI:
Support(1): 38% Current Wave Retracement, $36.35
Overview: Right now, the picture doesn't look good for crude oil. Prices are showing weakness as the peak demand summer season is fading. The fact is, since the sell-off of 2018 global crude oil is in a long-term bearish trend. Unless we see a major game-changer from OPEC+ or armed conflict, WTI prices are likely headed for the $30.00-$35.00 range as fall approaches.