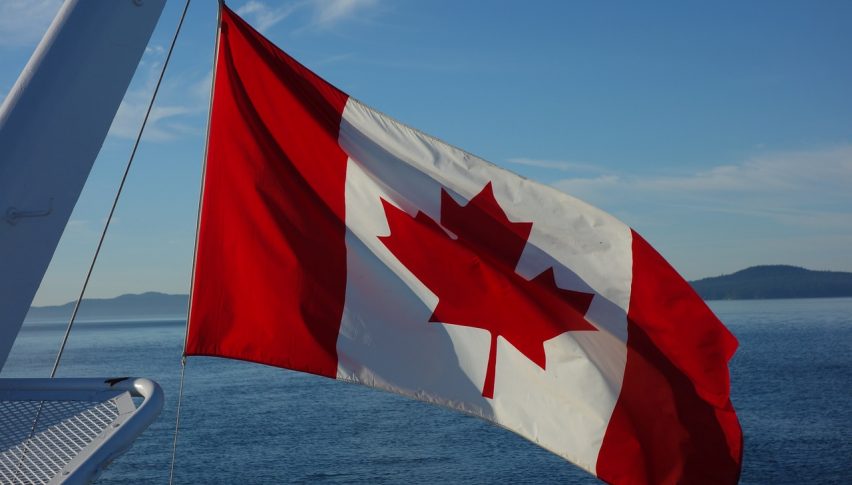 USD/CAD Posts First Winning Week In Two Months
For the first time in two months, the USD/CAD is poised to close the week in the green. Rates are in the neighborhood of 1.3200 following a dovish Bank of Canada (BoC) policy announcement and stronger-than-expected U.S. CPI. As we move into fall seasonality for WTI crude oil, one has to wonder if 2020's bottom is in for the USD/CAD.
It's Friday and that means the Baker-Hughes U.S. Rig Count has been released to the public. This week's number came in at 180, down from 181 last week. All in all, U.S shale is in consolidation; but, the contraction may have bottomed. 180 has been a common figure over the past month of rig counts ― right now drillers are in a holding pattern. Be on the lookout for this number to move lower as North American crude oil producers begin preparation for the winter months.
This week has been a good one for those long the USD/CAD. Let's dig into the weekly technicals and take a closer look at this market.
USD/CAD Closes The Week In The Green
Green weekly candlesticks have been hard to come by for the USD/CAD. This week is shaping up to be the biggest five-day gain since June for the Loonie. While still well off of COVID-19 panic highs, this pair appears to have found solid ground in the vicinity of 1.3000.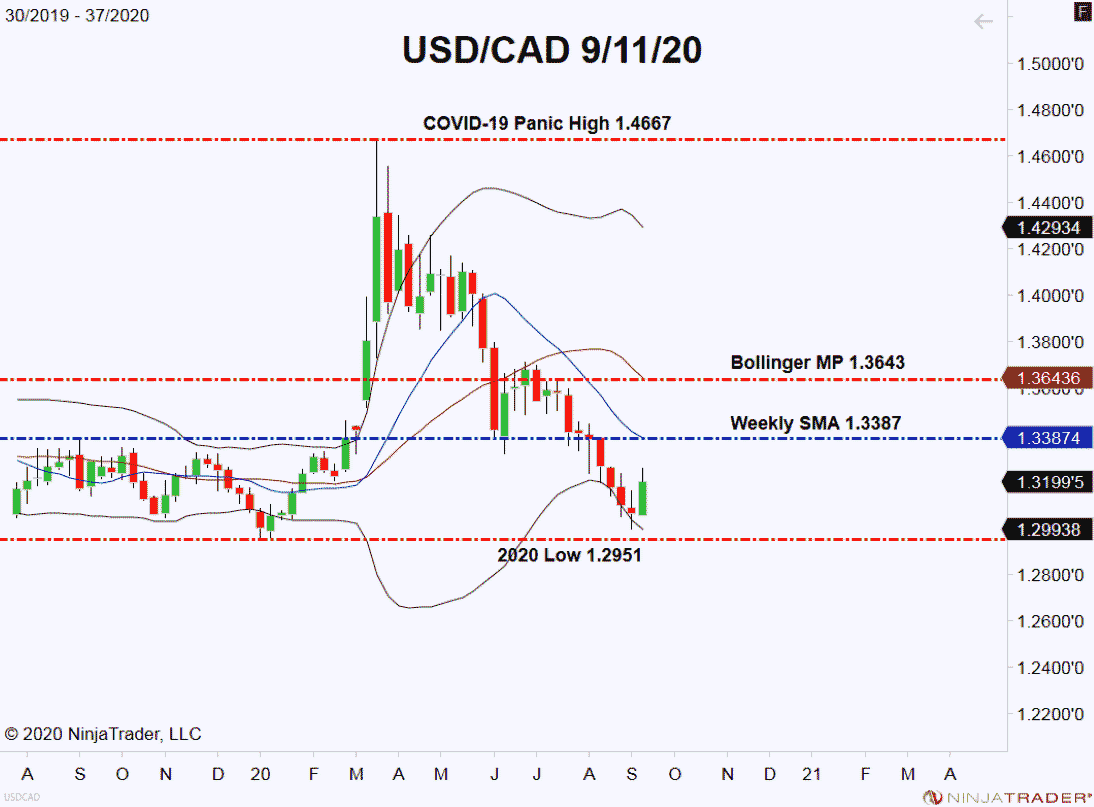 Overview: Despite the short-term buying, the long-term bearish trend in the USD/CAD remains valid. Until we see rates establish a foothold above 1.3200, this market is still ideal for shorting. However, fading WTI prices and weak Canadian economic fundamentals make ruling out a bullish move out of the question.
Holiday-shortened trading weeks are always difficult to manage. Hopefully, yours was a good one, filled with green pips. If not, be sure to check in ahead of next Monday's action for analysis, insights, and signals designed to boost your forex P&L.