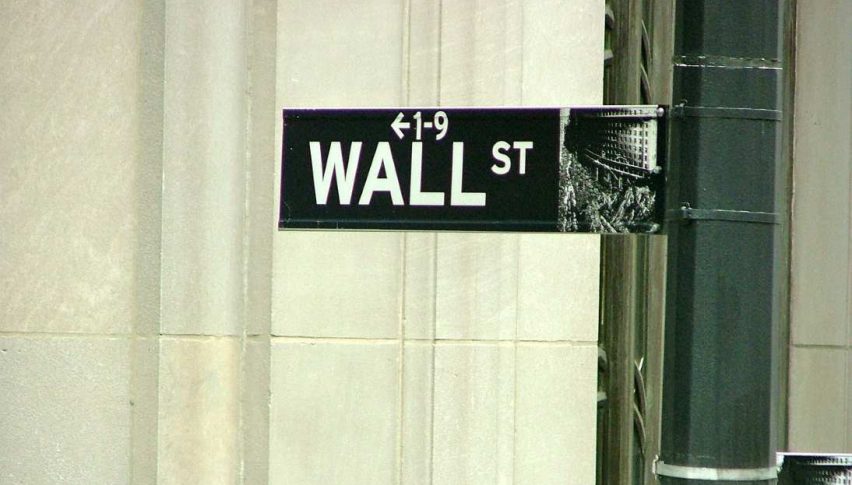 Wall Street On Shaky Ground Going Into The Weekend
For the second consecutive week, U.S. equities are putting in a sub-par Friday. At the midway point of the Wall Street session, The DJIA DOW (+115), S&P 500 SPX (-1), and NASDAQ (-86) are mixed. The sluggish session for stocks is being credited to a Congressional logjam over COVID-19 stimulus package #2.
As it now stands, the chance of another round of U.S. COVID-19 federal stimulus is dimming. When taken with today's pre-session metrics, sentiment toward risk assets has definitely soured. Here are the key numbers from this morning:
Event                                              Actual                   Projected               Previous
CPI (YoY, August)                            1.3%                         1.2%                           1.0%
Core CPI (YoY, August)                  1.7%                          1.6%                          1.6%
Well, it looks like the FED's commitment to inflation is working. CPI is up year-over-year, suggesting that the prices of staples are on the rise. Next week's FOMC Announcements are going to be interesting. Odds are that we will hear more dovish talking points from Chairman Powell. However, for the first time in years, the FED will have to acknowledge that inflation is rising. Subsequently, if any dialogue surfaces regarding the tapering down of QE Unlimited, the USD may be in a position to rally. Ultimately, only time will tell.
Thus far, Wall Street is taking risk off the table going into the weekend. Let's take a look at the September E-mini NASDAQ and see where U.S. growth and technology stocks stand.
"Hedging" Is Today's Theme On Wall Street
Two weeks ago, tech and growth stocks were the hottest thing on Wall Street. Now, the word "correction" is the key talking point in the financial media. A 15% selloff in seven sessions has a way of doing that.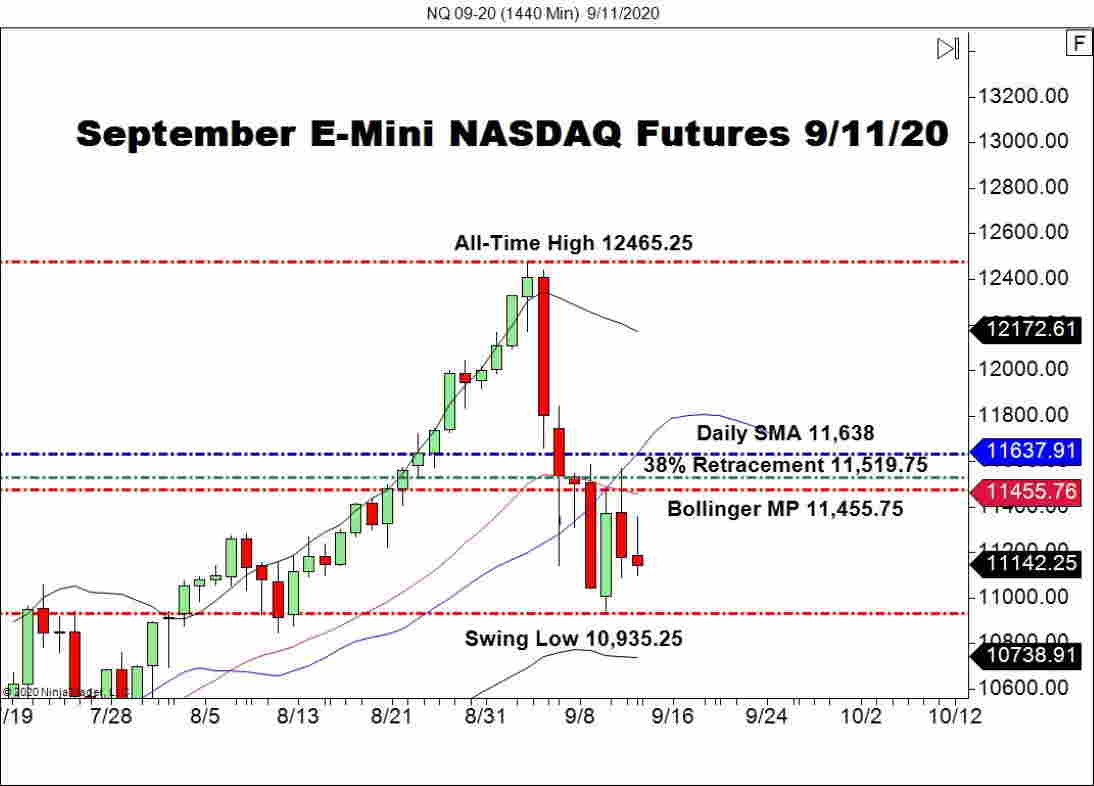 Overview: Today is the final day for September E-mini NASDAQ futures. Quarterly contracts come off the board this afternoon, leaving equities and currency futures subject to rollover. If you're trading the E-mini NASDAQ, E-mini S&P 500, or E-mini DOW, be sure to focus on the new front-month contract going into Monday's session.