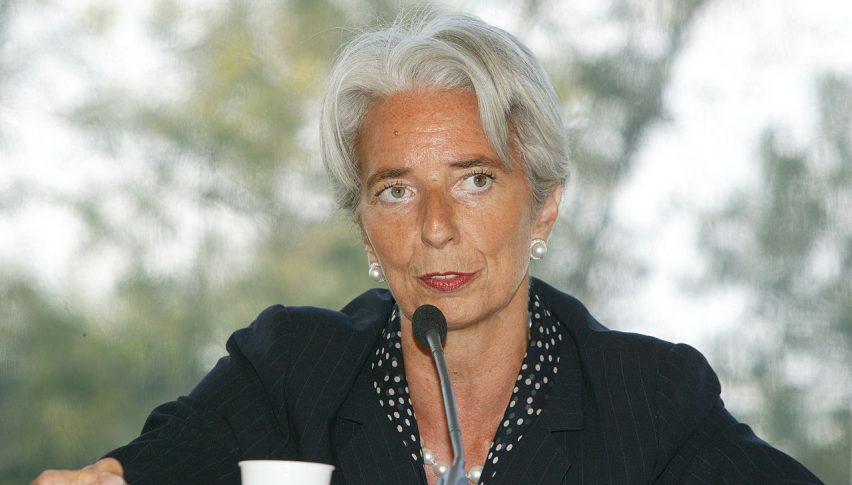 ECB President Stresses on Need For More Fiscal Stimulus Measures
Posted Monday, September 14, 2020 by
Arslan Butt
• 1 min read
ECB President Christine Lagarde has urged governments of Eurozone nations to raise their spending to support economic recovery in the region in the aftermath of the coronavirus crisis. However, with some countries already increasing their debt beyond 100% due to the various fiscal stimulus measures rolled out, there are concerns on whether governments can continue to offer more financial aid as comfortably going forward.
Lagarde shared her thoughts in her speech at an event on Sunday, adding, "Continued expansionary fiscal policies are vital to avoid excessive job shedding and support household incomes until the economic recovery is more robust. Keeping job support schemes in place is critical to avoid a sharp increase in unemployment later in the year."
Many member nations have already extended their schemes for employment subsidy as the pandemic rages on. While most extensions announced so far are for a few months, some countries are calling for longer support, for around one to two years, to support recovery of their respective labor markets.
In her speech, Lagarde also stressed on the need for governments to come together and finalize the recovery fund for the EU region worth 750 billion euros. Since the beginning of the pandemic, the ECB has implemented several monetary easing measures to support the Eurozone economy. According to its estimates, its steps will help boost the region's GDP by 1.3% while contributing around 0.8% to inflation.
The US consumer is softening as intertest rates go up, which is a factor for the USD retreat and for the FED to stop hikes
2 days ago