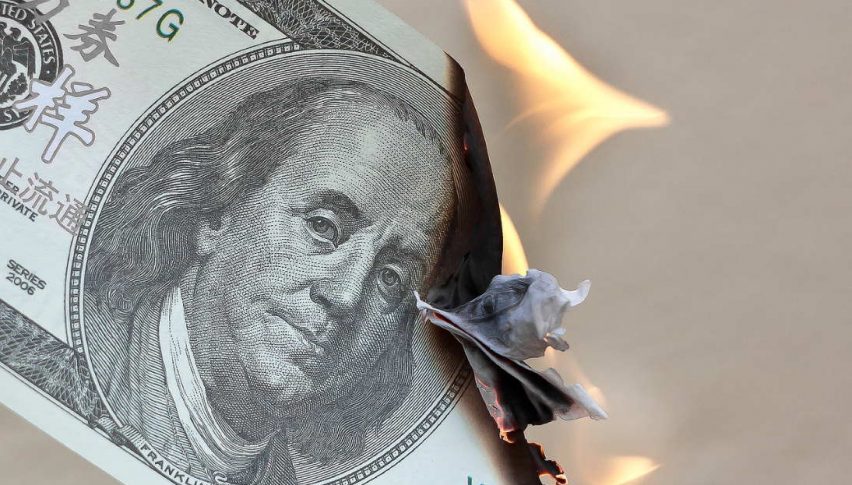 September FED Announcements: Highlights And Recap
Posted Wednesday, September 16, 2020 by
Shain Vernier
• 2 min read
The United States Federal Reserve (FED) issued their scheduled release a bit earlier today. Ultimately, the Federal Funds Rate is to remain unchanged at 0.00-0.25% and "QE Unlimited" is to roll on. According to the September FED Announcements, the promotion of a COVID-19 economic recovery is the FED's number one objective.
All in all, the U.S. markets were not surprised by the FED's lack of action. With only a few hours left in the session, the DJIA DOW (+240), S&P 500 SPX (+14), and NASDAQ (E) are all trending higher since the announcements. It appears that the promotion of more QE and inflation is welcomed policy for risk assets.
Action on the forex has been chaotic amid the FED Announcements. At this hour (2:15 PM EST), the Greenback is struggling vs the JPY and CAD; gains vs the EUR has been one of the lone bright spots.
FED Announcements: Recap & Highlights
This afternoon's FED Announcements will be referenced for months as we move deeper into the COVID-19 economic recovery. Being the last FOMC meeting before November's election, this statement will give us plenty of food-for-thought moving forward. Here's a quick look at the highlights:
Rates are to remain near 0% until 2023.

FOMC members voted 8-2 to hold rates steady. Dissenting votes were from Robert Kaplan and Neel Kashkari.

U.S. Unemployment is projected to come in at 7.6% for 2020.

Inflation is expected to lag the new 2% average objective until at least 2023.

Like in past releases, the FOMC acknowledges the added risks posed by the COVID-19 pandemic.

The FOMC also states that economic activity and employment have picked up in recent months. Still, both remain below pre-pandemic levels.
Bottom Line: It really doesn't get much more dovish than today's FED Announcements. Rates are due to remain flat until at least 2023. Further, the FOMC continues its commitment to using the "full range of tools" to boost economic growth. Add it all up: QE Unlimited will be the presumptive FED policy for years to come.