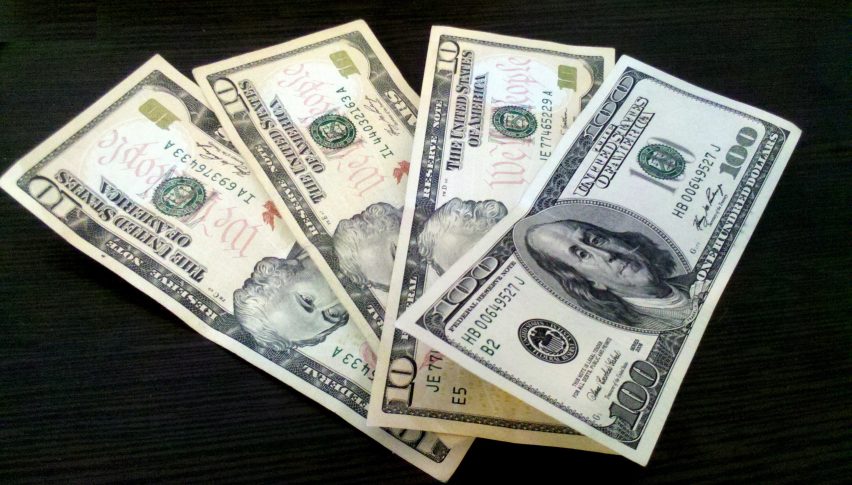 A Whipsaw Post-FED Session For USD, U.S. Equities
Posted Thursday, September 17, 2020 by
Shain Vernier
• 1 min read
It's been a whipsaw post-FED session on Wall Street. The U.S. indices are under pressure, with the DJIA DOW (-250), S&P 500 SPX (-50), and NASDAQ (-225) all in the red. Surprisingly, the Greenback is hanging in there vs the majors. Both the GBP/USD and EUR/USD are near flat, with the USD/CHF ticking modestly higher. Conventional wisdom told us that stocks were due to rise and the USD was poised for fall after yesterday's QE FED extravaganza. This has not been the case as traders price in near-zero interest rates until 2023.
On the U.S. economic news front, there are a few peripheral metrics worth mentioning from earlier today. Here's a quick look:
Event                                                                         Actual                 Projected              Previous
Building Permits (MoM, August)                            1.470M                  1.520M                  1.483M
Housing Starts (MoM, August)                                1.416M                  1.478M                 1.492M
Continuing Jobless Claims (Sept. 4)                      12.628M                13.000M               13.544M
Initial Jobless Claims (Sept. 11)                                  860K                      850K                     893K
Basically, there aren't many surprises from this group of figures. The U.S. labor market continues to improve, with construction lagging modestly. At this point, the chaotic action in today's markets is a product of Wednesday's FED statement.
The FED Speaks, USD Holds Firm
Perhaps December USD Index futures have posted an intermediate-term bottom. Then again, we have an extremely dovish FED and rates are holding within the bottom-third of 2020's range. The current June/September downtrend remains intact, with prices well under the 38% retracement of June/September's range.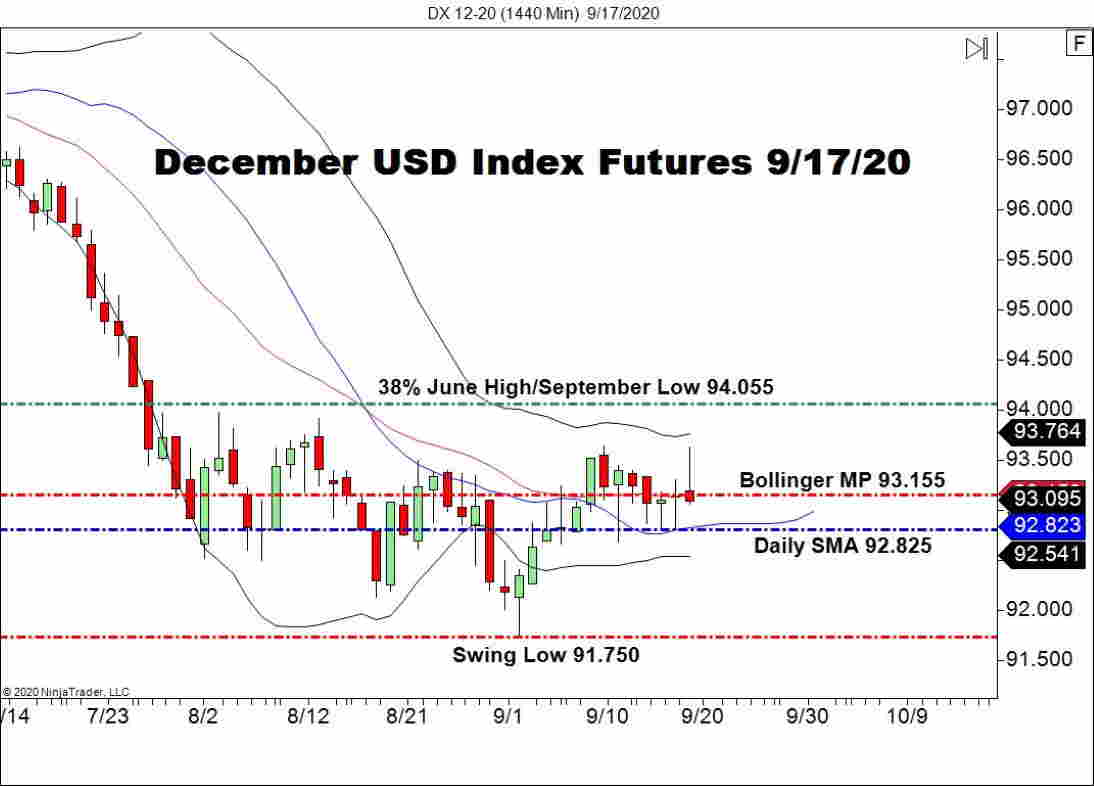 Here are a few levels to watch going into the Friday session:
Resistance(1): 38% June High/September Low, 94.055

Support(1): Daily SMA, 92.825
Overview: After the FED put forth a long-term devaluation theme, buying the Greenback is a challenging proposition. Yet, many investors believe that zero rates until 2023 are already priced into the markets. Ultimately, only time will tell.