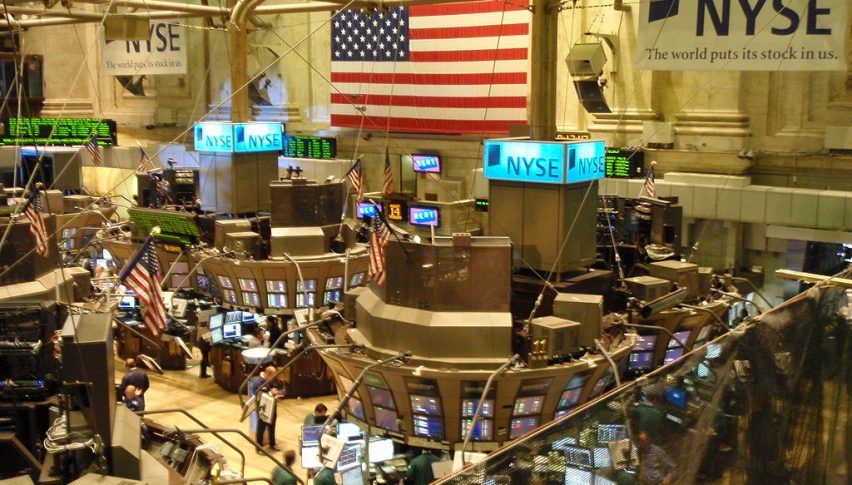 S&P 500, U.S. Stocks Showing Weakness
U.S. stocks have put in a tight week, with the FED dominating the financial news cycle. However, the pending Trump/Biden election and lack of a second COVID-19 stimulus package are also impacting sentiment. Halfway through the Friday session, the DJIA DOW (-63), S&P 500 SPX (-22), and NASDAQ (-115) are in negative territory. Thus far, it appears that traders are taking a moderately risk-off posture going into the weekend.
The headliner of today's economic calendar was the University of Michigan Consumer Sentiment Index (Sept.). September's figure came in at 78.9, up from August (74.1) and above projections (75.0). While not a monster gain, the uptick does tell us that U.S. economic conditions continue to improve. 
One of the key stories impacting U.S. stocks is the progression of a second sweeping government stimulus package. At this point, Republican and Democratic Congressional leaders are at an impasse. And, with the 3 November 2020 Election Day rapidly approaching, traders are questioning whether or not more stimulus is on the way. Popular opinion says yes, politics say no. The reality is that there are under 50 days left until the election ― neither side is interested in compromising unless it is politically expedient. 
U.S. Stocks Fade Going Into The Weekend
The daily chart below for December E-mini S&P 500 futures is a pretty good illustration of a downtrend. Following the early September sell-off, price failed repeatedly to hold above the 38% Retracement (3397.00). Now, this market is once again falling toward the Swing Low (3286.00).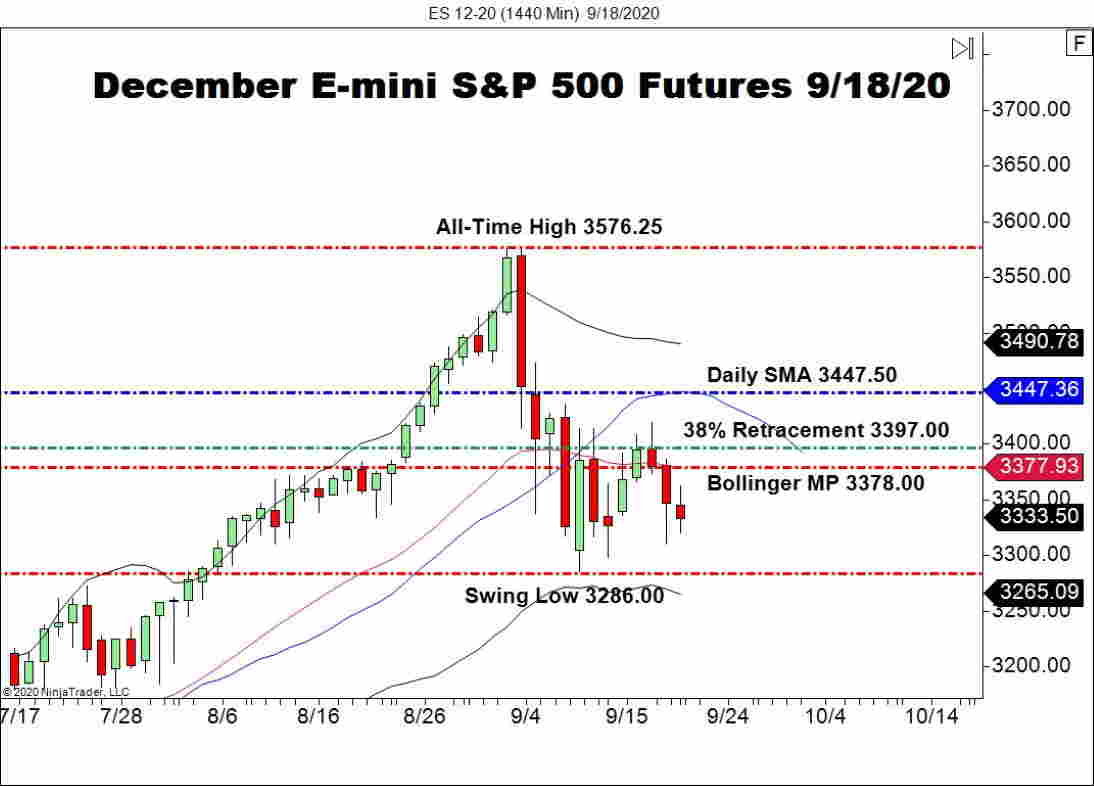 Here are two levels to watch for next week:
Resistance(1): 38% Retracement, 3397.00

Support(1): Swing Low, 3286.00
Overview: Currently, a bearish bias is warranted toward the December E-mini S&P 500 as well as U.S. stocks in general. Barring a surprise stimulus bill announcement, this market is likely to open Monday's trade near-flat or in the red.