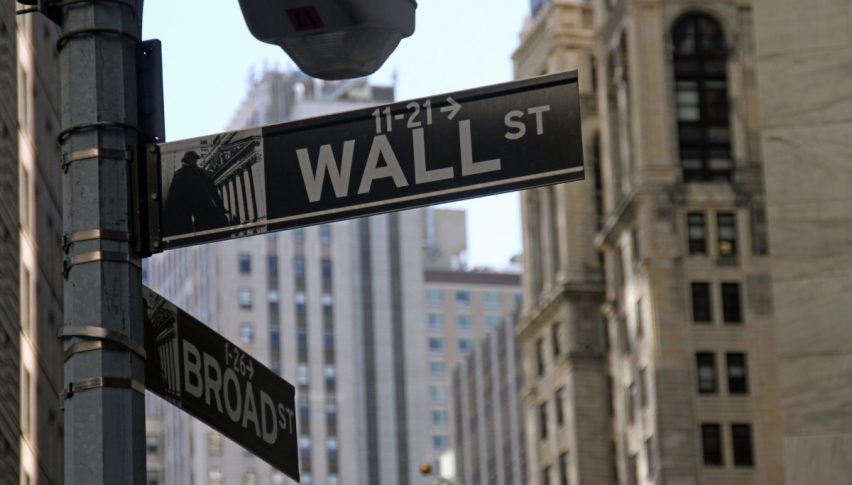 U.S. Stocks Tank As Uncertainty Rules The Day
U.S. stocks are taking a beating as a fresh dose of uncertainty has investors running for the hills. At the midway point of the Wall Street session, the DJIA DOW (-790), S&P 500 SPX (-70), and NASDAQ (-125) are all trending south. With no real economic data to drive the move, the sell-off is a likely result of COVID-19 and uncertainty in the American Supreme Court.
The key takeaway from today's action is the resurgence of capitulation. The USD is up across the majors, with commodity prices also crashing. Both gold and oil are off more than 2.5%, signaling that investors are thinking the Greenback is undervalued. According to this morning's comments from FOMC member Robert Kaplan, O% rates may only be needed until U.S. employment recovers. While not a primary market mover, Kaplan has certainly brought some bids to the USD.
Last Friday, Supreme Court Justice Ruth Bader Ginsburg passed away from pancreatic cancer, leaving a vacancy on the high court. Almost immediately, a battle between Republican and Democratic members of Congress ensued over choosing a replacement. 
The Supreme Court is rarely a market mover. However, this year is different. Given the adoption of paper balloting in the U.S., there is a chance that the election's outcome will hinge on a Supreme Court vote regarding the election's constitutionality. At the moment, the markets are recognizing the potential for a contested Election 2020 final result.
In addition, the U.K. reported a dramatic spike in COVID-19 cases. The news has brought on talks of new travel restrictions and lockdowns. Following the report, U.S. stocks are sliding deeper into last week's red.
Stocks Plunge To Open The Trading Week
For the December E-mini DOW, rates are trending toward the 26,500 psyche level. This is a dramatic shift from the record highs posted on September 1.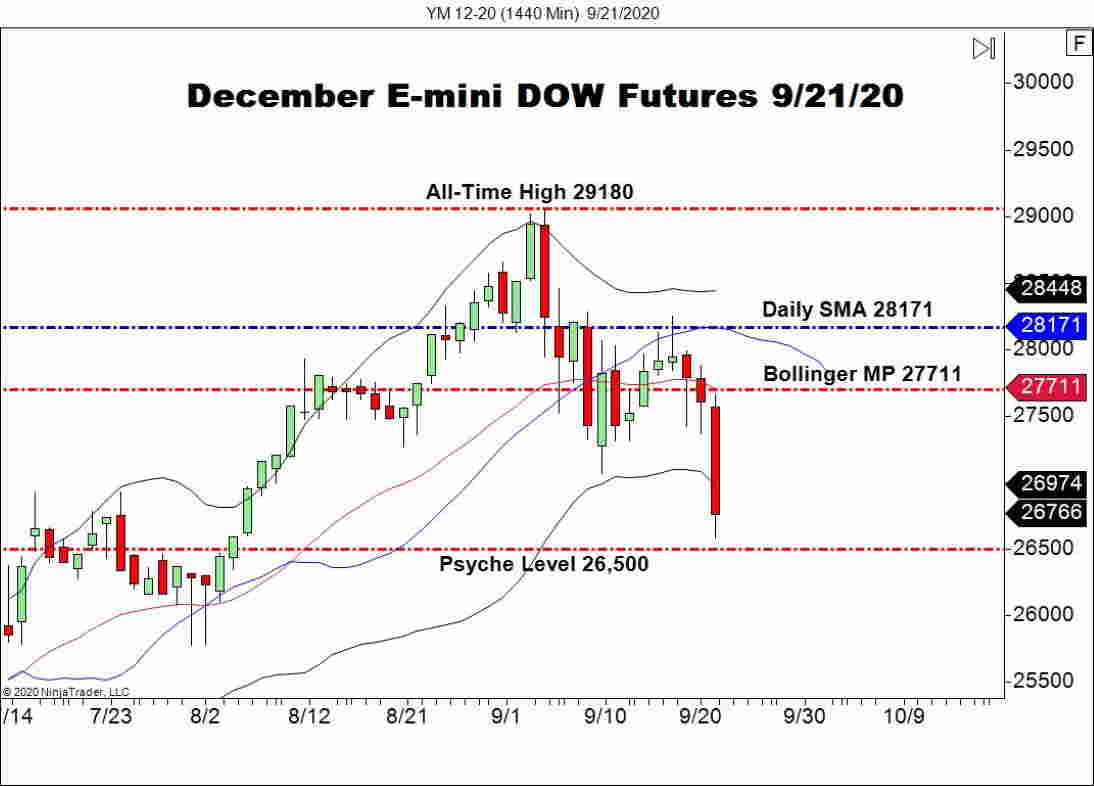 Overview: Barring an epic reversal, U.S. stocks will stretch their daily losing streak to three. The bearish sentiment is gaining momentum, with sellers piling on the post-Fed dump. If you're not already short, it may be better to wait until the dust settles before diving into the American equities indices.