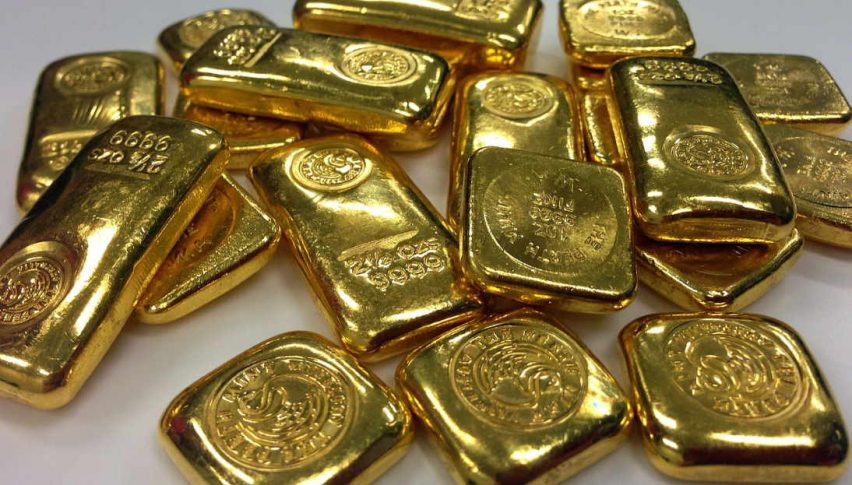 December Gold Futures Plunge, $1850.0 In View
Posted Wednesday, September 23, 2020 by
Shain Vernier
• 2 min read
Sentiment on Wall Street is mixed, with stocks choppy and the USD showing strength. At the midway point of the U.S. session, the DJIA DOW (-61), S&P 500 SPX (-18), and NASDAQ (-110) are trending south. Conversely, the Greenback is on the uptick, posting decent gains vs the euro, Canadian dollar, and Swiss franc. Perhaps the biggest story of the day is the $40+ selloff in December gold futures.
For the second consecutive session, Fed Chairman Jerome Powell is testifying before Congress. This morning, there haven't been any big statements from Powell regarding policy or expectations. However, late yesterday, the Fed Chair did talk about the importance of further government stimulus:
"I would say many, most, [forecasters] assume some fiscal action. Fiscal action underlies many, many current forecasts."
"The risk is that, over time, they [public, small business] go through savings, they haven't been able to find employment yet because it's going to take a while to get 11 million people back to work, so their spending will decline. Their ability to stay in their homes will decline. So, the economy will begin to feel those negative effects at some time."

 
Since Powell began his testimony Tuesday, the markets have traded in a whipsaw fashion. While there is optimism regarding the COVID-19 recovery, it appears that many investors are limiting risk as September draws to a close.
Despite the caution on Wall Street, December gold futures haven't benefitted. Prices have fallen well below $1900.0 and appear headed farther south.
December Gold Futures Plummet, $1850.0 In View
In a Live Market Update from Tuesday, I broke down the importance of the $1900.0 psyche level for December GOLD futures. Since then, price has broken out of consolidation to the bear.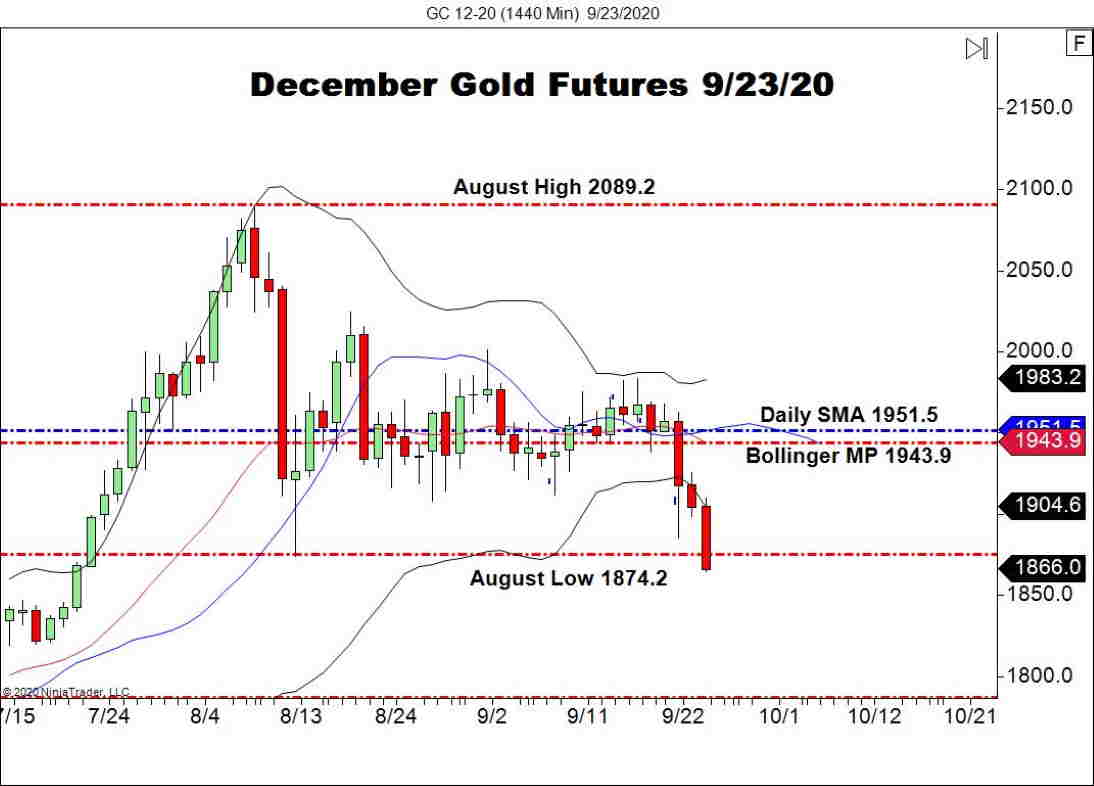 Overview: For the time being, there aren't a whole lot of support levels in view for December gold futures. Prices are trading beneath August's lows and falling. Right now, the only level on my radar is the big-round-number of $1850.0. If we see signs of trend exhaustion in the vicinity of $1850.0, a buying opportunity may set up going into the weekend. As always, stay tuned for details on how to get in on the action.