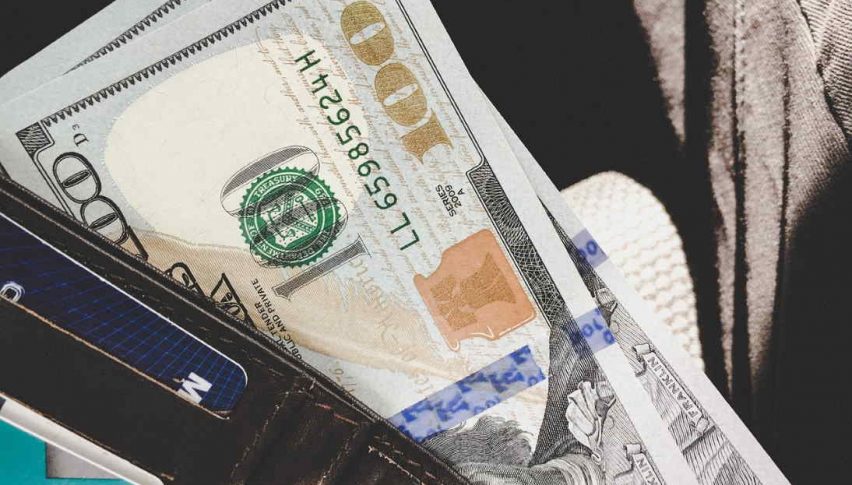 It's Been A Big Week For December USD Index Futures
Posted Thursday, September 24, 2020 by
Shain Vernier
• 2 min read
It has been a big week for December USD Index futures ― the biggest in months. At press time, rates are trading north of 94.400 and driving toward the psyche barrier of 95.000. This is a far cry from last week's close near 93.000. The key drivers of the rally have been the Greenback's recent gains against the euro, Canadian dollar, and Swiss franc.
For the third day in a row, Fed Chairman Jerome Powell and Treasury Secretary Stephen Mnuchin gave their COVID-19 Congressional testimony. Here are the highlights from today's exchanges on Capitol Hill:
The government's top priorities in any new relief packages is to provide affordable loans to small businesses and further support to unemployed Americans.

Powell stated his top priority would be to extend the Paycheck Protection Program (PPP).
At this point, the political pressure to pass some sort of COVID-19 economic relief package is mounting. However, with the 3 November Election Day rapidly approaching, there are no guarantees that the Republicans and Democrats will find common ground on anything. As we roll toward 1 October, the chances for any significant U.S. government stimulus appear to be fading.
Accordingly, traders have begun to show interest in the Greenback and the USD Index futures are pushing toward multi-month highs.
December USD Index Futures Drive Toward 95.000
The technical outlook for the USD Index is conflicted. The long-term trend remains bearish, yet the daily trend is bullish. For the time being, most traders have their eyes fixed on the 95.000 psyche level.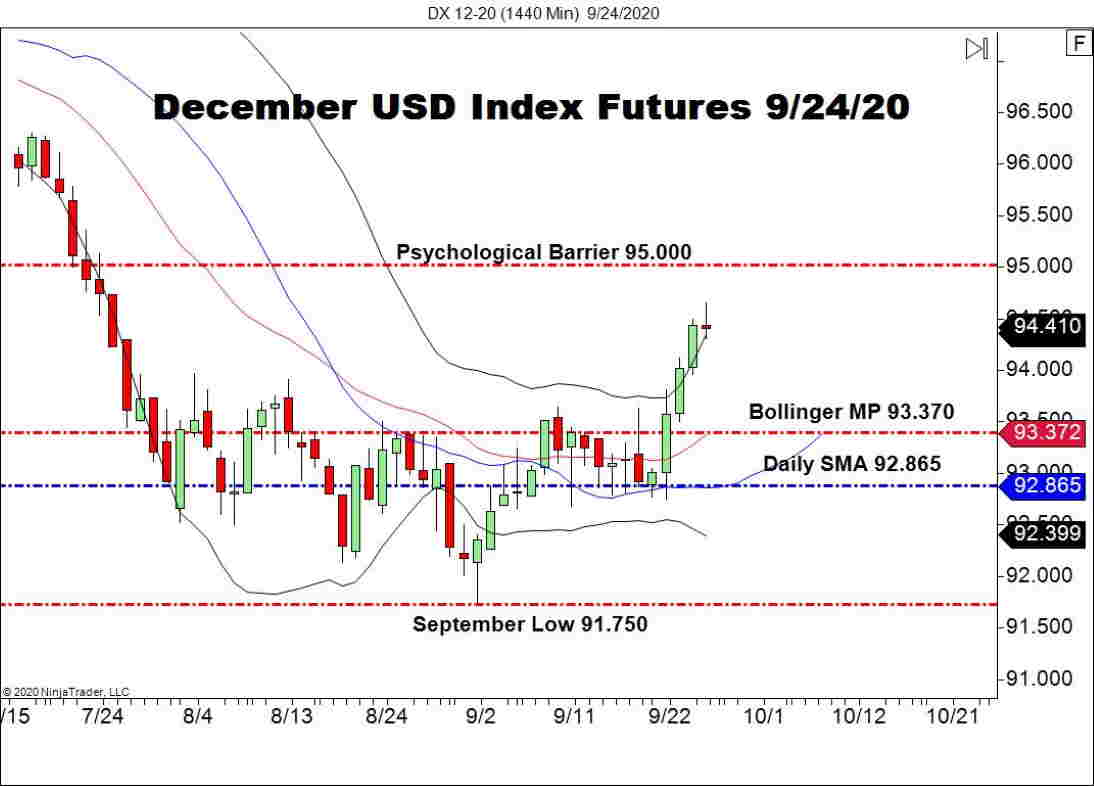 Overview: For the USD Index, it looks like 2020's bottom may be in. Bids have hit the markets all month long, taking rates from beneath 92.000 to the cusp of 95.000. While the price action is a bit perplexing, it does indicate that institutional investors are beginning to favor the USD over stocks and commodities. Be on the lookout for this short-term trend to continue as American election uncertainty grows.