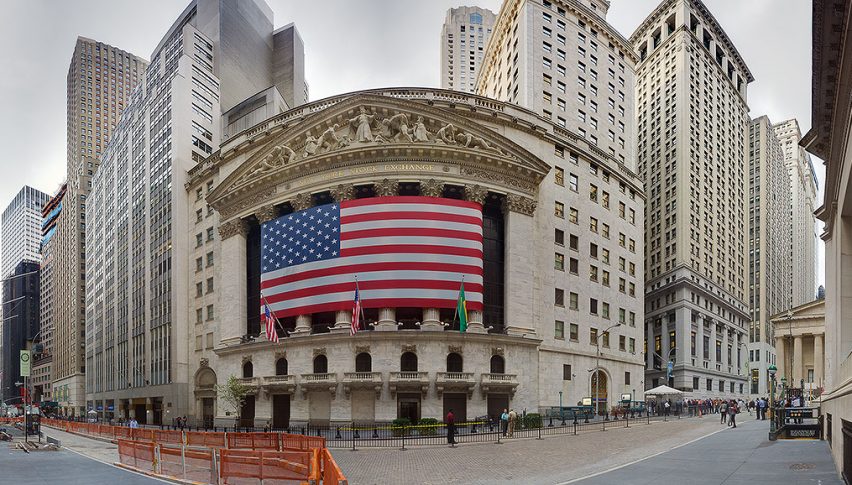 U.S. Indices Choppy Following Weekly Jobs Report
Posted Thursday, September 24, 2020 by
Shain Vernier
• 1 min read
U.S. stocks are battling to find solid ground after Wednesday's pre-closing bell rout. At the midway point of the Wall Street session, the DJIA DOW (+62), S&P 500 SPX (+11), and NASDAQ (+60) are well off intraday lows. For now, traders and investors are at an impasse following this morning's weekly jobs numbers.
In the aggregate, the American jobs market has yet to recover to pre-pandemic levels. There are many reasons for this, including enhanced unemployment benefits and regional COVID-19 restrictions. Here are today's key numbers:
Event                                                                               Actual                Projected             Previous
Continuing Jobless Claims (Sept. 11)                          12.580M                12.339M                12.747M
Initial Jobless Claims (Sept. 18)                                    870K                       843K                      866K         
Initial Jobless Claims 4-Week Average (Sept. 18)       878.25K                944.08K                913.50K
As they did last week, both the Continuing and Initial Jobless Claims figures showed weakness. However, the Initial Jobless Claims 4-Week Average indicates that new claims are dropping. The progress is slower than expected, largely due to a second COVID-19 stimulus package not being passed. Unfortunately for U.S. workers, these numbers may not begin to drop in mass until after this November's presidential election is complete.
Jobs Reports Drive Whipsaw Action In U.S. Stocks
Today, the U.S. indices have reversed course from a bearish open. At press time (about 12:45 PM EST), the December E-mini S&P 500 is trading above the 3225.00 threshold. Going into the weekend, a downside bias toward this market is warranted.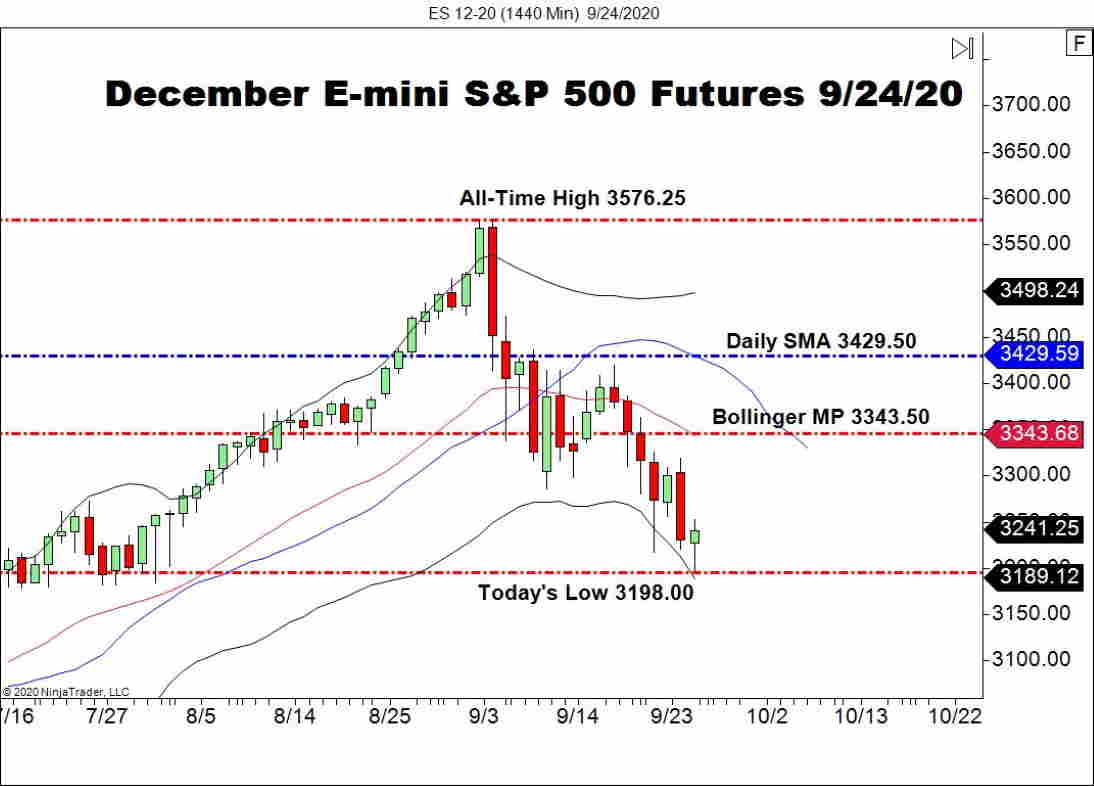 Overview: Contrary to conventional wisdom, this morning's jobs numbers actually boosted sentiment toward U.S. stocks. While the numbers certainly aren't good, they are improving. Given the distribution of more COVID-19 stimulus and passage of time, the markets are betting that American unemployment will approach pre-pandemic levels.