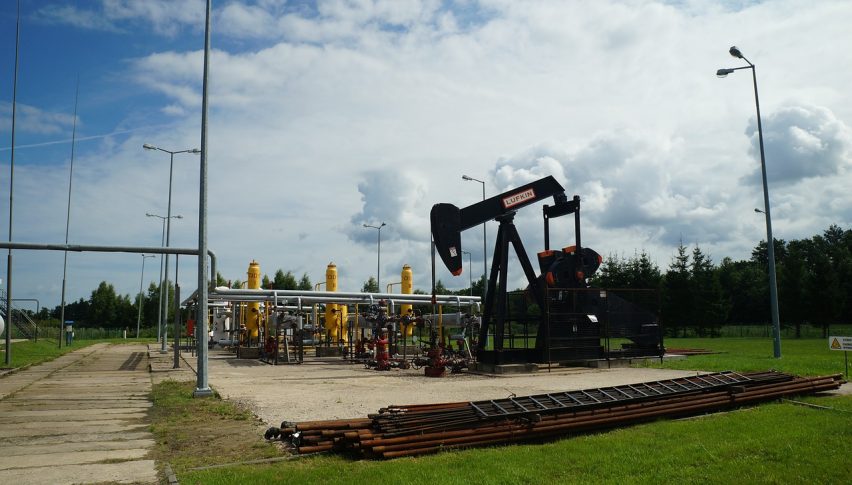 $40.00 Remains The Key Level For WTI Crude Oil
Since Monday's sell-off in WTI crude oil, it has been a relatively slow week. Prices of November WTI are in rotation near $40.00 amid falling supplies and new demand-side questions. With 1 October quickly approaching, energy traders are treading lightly as global oil rotates in a tight four-day pattern.
It's Friday and that means that the Baker-Hughes Rig Count is out. This week's numbers show 183 rigs in operation, up four from last Friday's 179. The gain is one of the largest in recent memory, a product of rising oil prices. However, while $40.00 crude oil is encouraging for some in the fracking industry, experts claim that drilling won't pick up until $50.00 is established. As fall and winter seasonality approaches, a bullish rally in WTI becomes more and more unlikely.
For the immediate future, there are two issues that are having an impact on oil prices. Here's a quick look at each:
COVID-19: COVID-19 infections are on the rise in several geographic regions. Demand-side questions are swirling, specifically regarding another period of travel and economic lockdowns.
Biden Energy Policy: U.S. Democratic presidential candidate Joe Biden has repeatedly stressed he will ban fracking on federal lands. This is a key development for the Texas/New Mexico Permian Basin reserves. Most of the fracking in New Mexico is done on federal lands ― the ban will effectively put regional drillers out of business. While this isn't a huge market driver, it does suggest that significant production may go offline if

Biden

wins the White House.
In any case, WTI crude oil futures continue to tighten near the $40.00 handle. Let's dig into the daily technicals and see where this market stands ahead of the weekend.
November WTI Crude Oil Futures Stall Near $40.00
For the fifth-straight session, the $40.00 level has drawn both buyers and sellers to November WTI crude oil futures. As of now, the consolidation appears destined to extend into next week.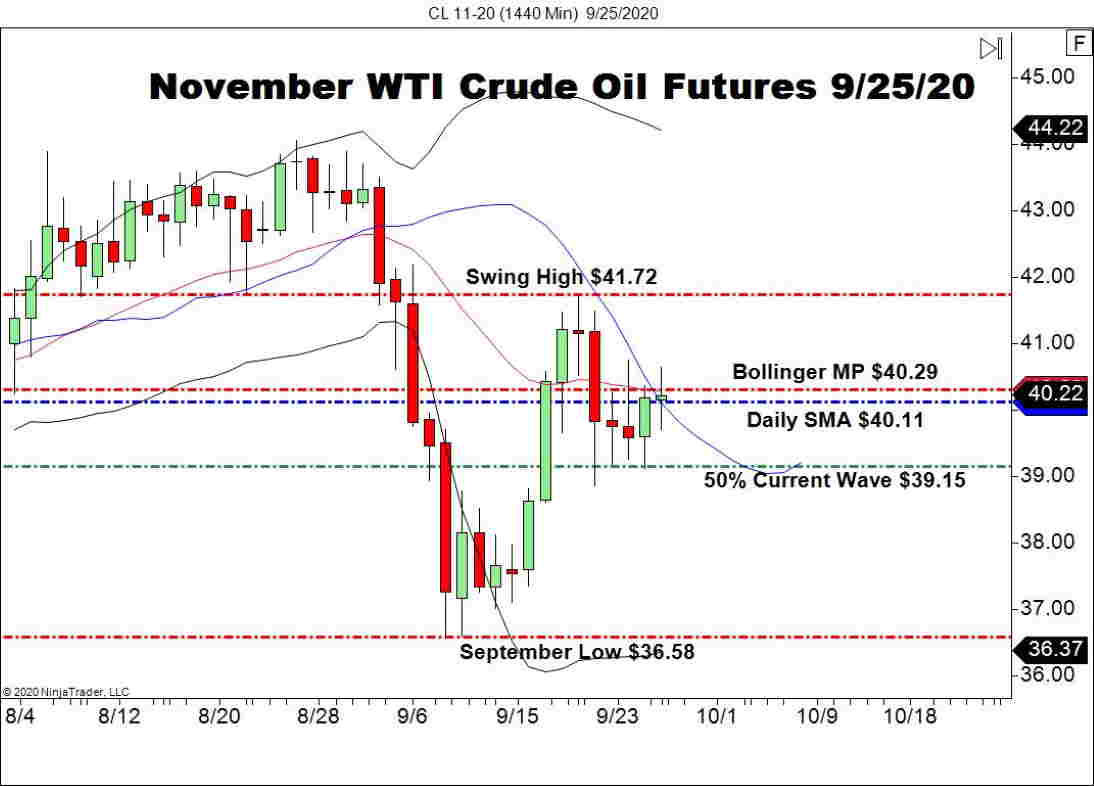 Overview: At press time (1:15 PM EST), November WTI crude oil is trading in a non-committal area. Price is firmly between the Bollinger MP and Daily SMA, oscillating within $40.25 and $40.00. Over the past four days, this has become an area of fair value. When WTI finally moves, and it will, the trend is highly likely to originate in this area.