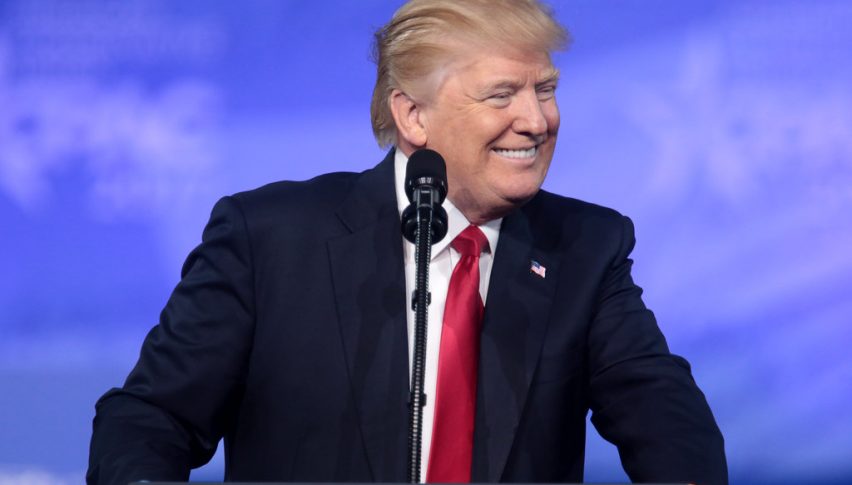 Trump Financial Records Go Public, S&P 500 Rallies
Bombshell headlines are coming across the wires as the New York Times (NYT) has disclosed President Trump's financial records to the public. According to the NYT, Trump has paid no federal taxes in 10 of the past 15 years. Trump responded to the story Sunday evening:
"It's fake news. It's totally fake news. Made-up fake. We went through the same stories, you could have asked me the same questions four years ago." 
The NYT's story comes on the heels of Trump's Saturday nomination of Amy Coney Barrett to the Supreme Court. At this point, U.S. markets are ignoring the political tensions and grinding higher. At the midway point of the Wall Street session, the DJIA DOW (+490), S&P 500 SPX (+48), and NASDAQ (+121) are all deep into the green. 
Today's Trump tax story comes as no surprise, as evidenced by the political wagering markets. Bookmakers are holding the odds of the Biden/Trump showdown in the neighborhood of -125/+115. This is largely unchanged from the past month, indicating that punters are split on the proposition. As we dive into October, look for surprises like today's NYT story to become more and more common.
U.S. Stocks Rise Following Trump Reports
Despite the news cycle, U.S. stocks have rallied to open the week. December E-mini S&P 500 futures are testing daily topside resistance and the validity of September's downtrend.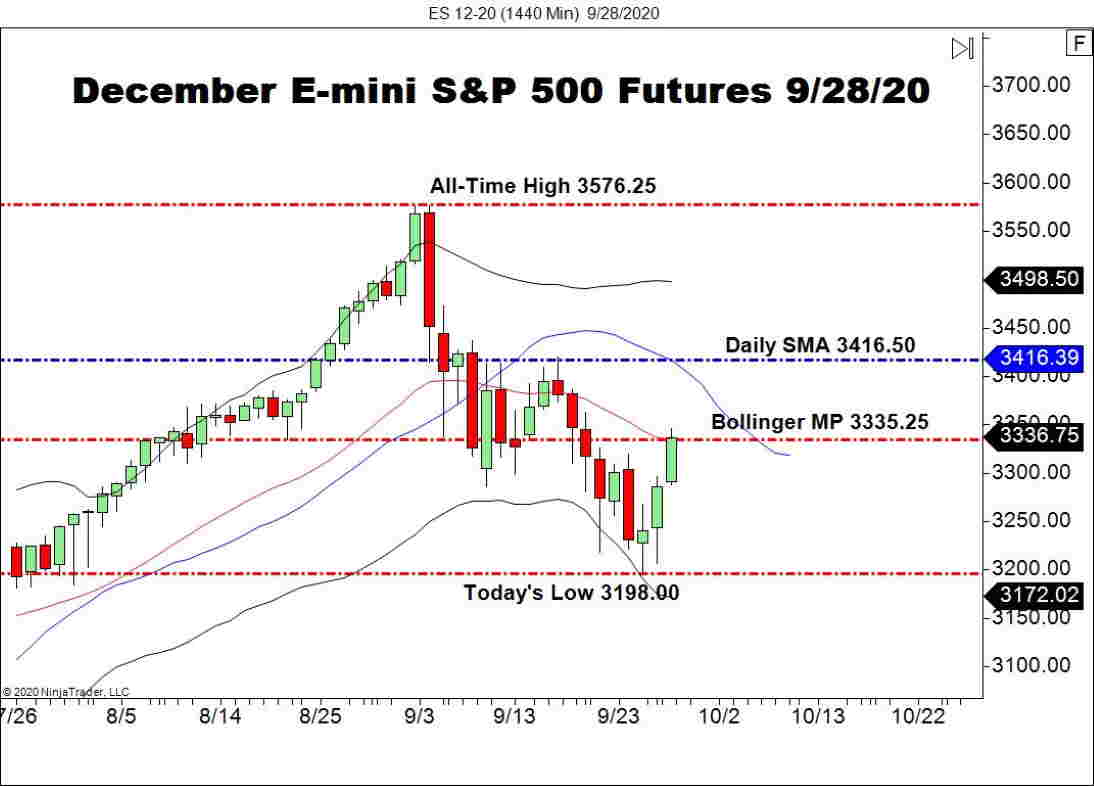 Overview: Today's economic calendar is void of any scheduled market-moving events. This has been good for U.S. stocks as September's losses are being pared. If we see the December E-mini S&P 500 settle above the Bollinger MP (3335.25) this afternoon, a strong finish to the month is likely.
If you're active in the markets, remember that Tuesday evening brings the much-anticipated first debate between Trump and Biden. While not a conventional market mover, be ready for anything before, during, and after the exchange.