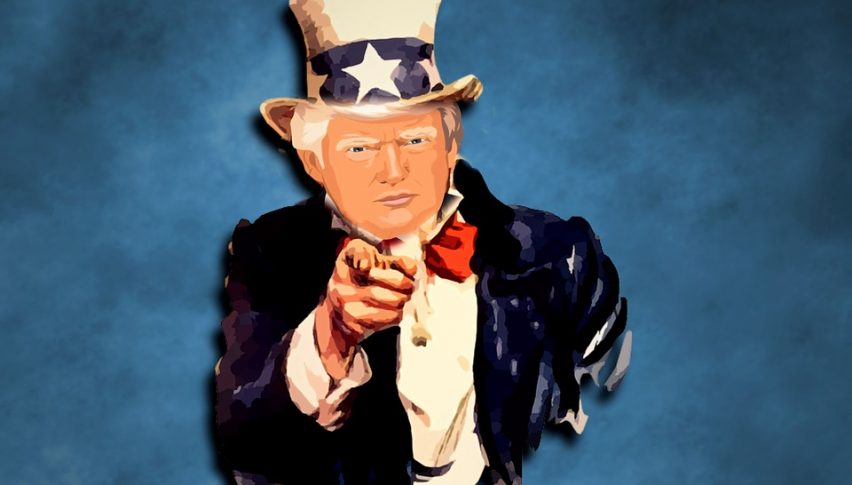 U.S. Equities Off Ahead Of Trump/Biden Debate
The wait is almost over. Ten hours from now, the first U.S. Presidential Debate between Republican POTUS Donald Trump and Democratic challenger Joe Biden is due to kick off. Traders will be watching the event closely, attempting to glean any useful information. Thus far, the U.S. equities markets are struggling to find solid ground. At the midway point of the Wall Street session, the DJIA DOW (-200), S&P 500 SPX (-20), and NASDAQ (-25) are all in the red. 
A record number of viewers is expected to watch the debate, which is slated to begin at 9:00 PM EST. The exchange will be hosted by Fox news anchor Chris Wallace, a registered Democrat with 40+ years in the media industry. Below are a few of the issues that the financial markets will be tuned into:
Taxes:

Biden and Trump offer conflicting views on taxes. Biden is committed to rolling back tax cuts while Trump has suggested that he will further lower taxes in a second term.

Regulation:

Business and financial industry regulation is another hot-button issue. Trump is a big fan of deregulation, while Biden is proposing sweeping environmental reforms.

Civil Unrest:

COVID-19 and racial protests have been in the news on a near-daily basis. These will be key points of contention between Trump and Biden, each of whom offers a very different view of how these problems should be solved.
While it is unlikely that the debate will swing market sentiment one way or the other, it can have a profound impact on polling data. For equities traders, tomorrow's Wall Street open is likely to bring enhanced volatility in response to shifting polls.
Traders Limit Exposure To U.S. Equities Ahead Of The Debate
The past three sessions have been good ones for the Dow Jones Industrial Average (DJIA). Accordingly, December E-mini DOW futures rallied by nearly 1000 points. However, today has brought a retracement as risk-off sentiment has crept into the picture.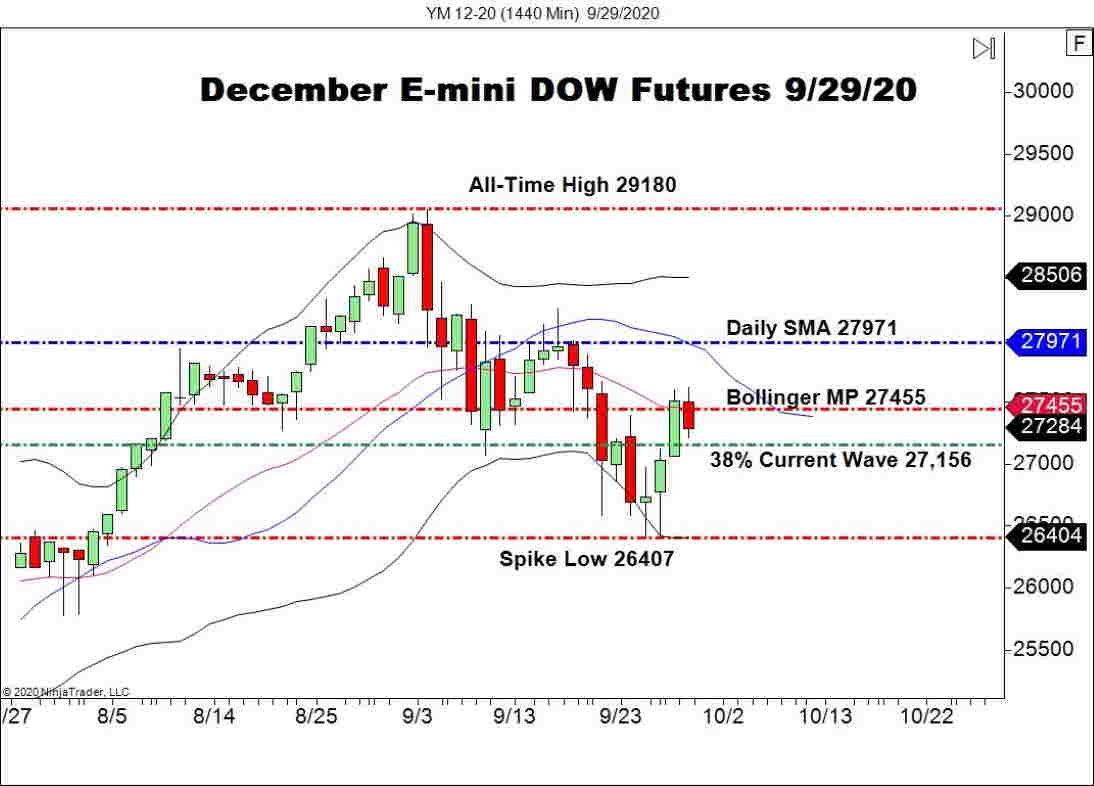 Here are two levels worth watching for the next 24 hours:
Resistance(1): Bollinger MP, 27455

Support(1): 38% Current Wave, 27156
Bottom Line: If U.S. equities show weakness ahead of today's close, a buying opportunity may come to pass in the December E-mini DOW. Until elected, I'll have buy orders in the queue from 27165. With an initial stop loss at 27140, this trade produces 25 pips on a standard 1:1 risk vs reward ratio.