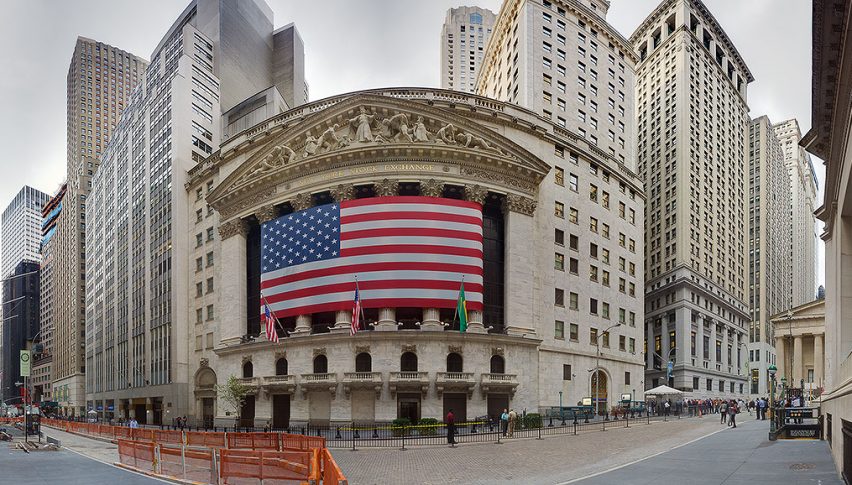 Stocks Rally On Stimulus Hopes, Improving Trump Health
U.S. equities are pressing higher today in hopes of another government stimulus package and Trump's COVID-19 recovery. At the halfway point of the session, the DJIA DOW (+350), S&P 500 SPX (+47), and NASDAQ (+205) are all in the green. Thus far, sentiment is positive as stocks attempt to recover from last Friday's sell-off.
Over the weekend, reports hit the wires that the House of Representatives passed an amended version of their HEROES Act. The new proposal is a sweeping $2.2 trillion package that includes direct stimulus payments, jobless benefits, food stamps, and child care provisions. At this point, the odds of the HEROES Act gaining approval in the Senate and White House aren't good. However, Republicans and Democrats appear to be back at the negotiating table. The markets are viewing this development as being a step in the right direction.
The big story from late last week was the hospitalization of President Trump due to the COVID-19 virus. Today, much of the uncertainty has lifted and Trump is expected to return to the White House in short order. 
Markets Rally Following Positive Stimulus, Trump News
December E-mini NASDAQ futures have paced gainers today, posting a hard test of the 11,500 level. Although values are well off September's highs, there are reasons for optimism surrounding Trump's health and further COVID-19 stimulus.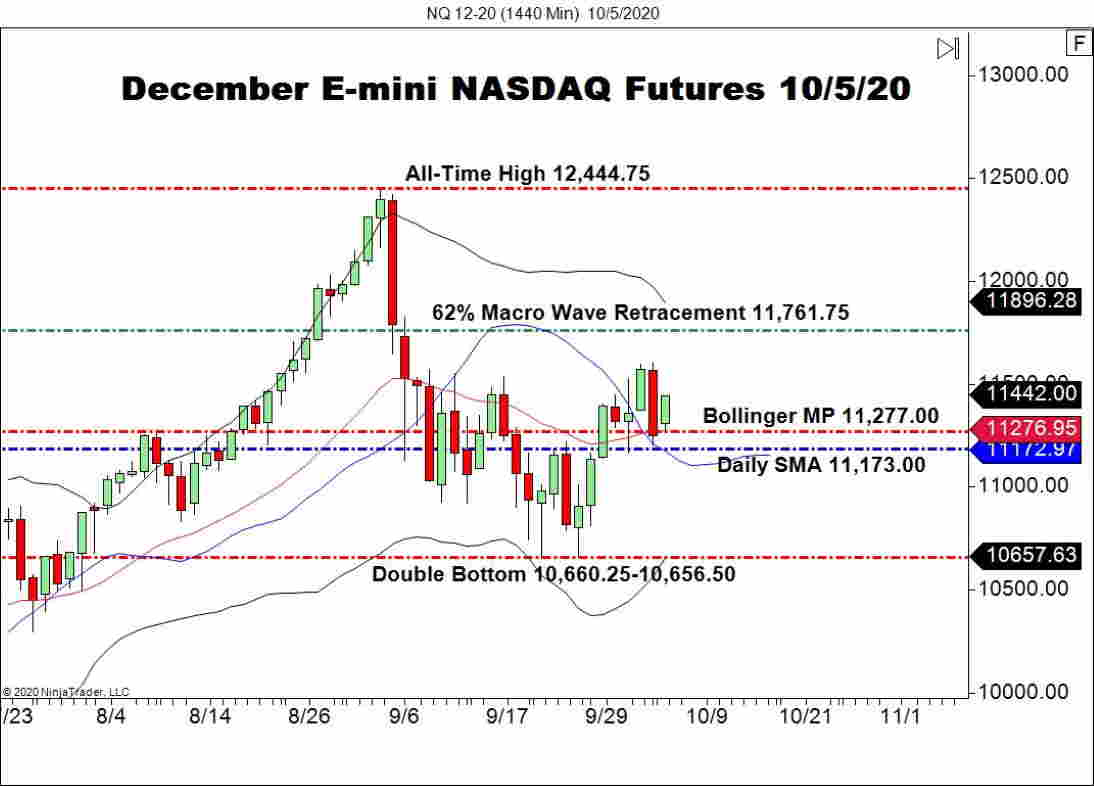 Here are the key levels to watch for the near future:
Resistance(1): 62% Macro Wave Retracement, 11,761.75

Support(1): Bollinger MP, 11,277.00

Support(2): Daily SMA, 11,173.00
Overview: As we get closer to Election Day, it's anyone's guess which way stocks will break. If Trump appears to be gaining momentum, look for stocks to hold firm or rally. Should Biden get the upper hand, stocks are likely to sell-off in anticipation of regime change. Either way, we are in for enhanced volatility and action. Buckle up and stay tuned!