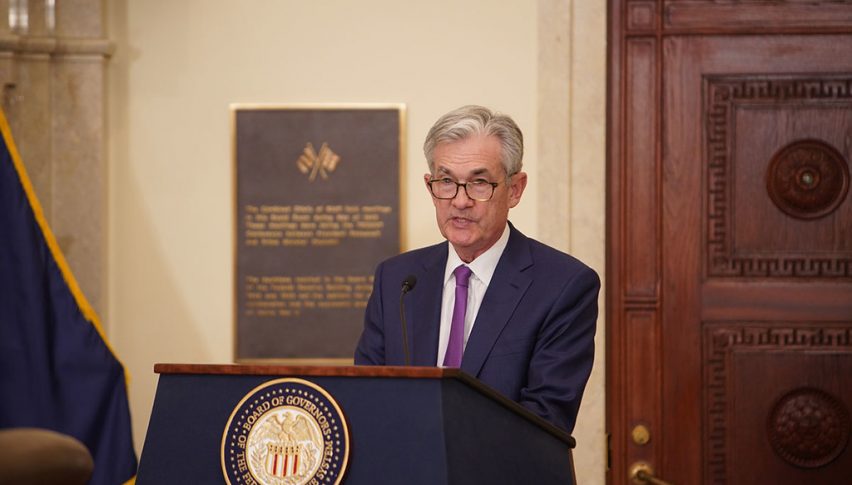 Choppy Markets Amid Powell Q&A And Trump's Return
Early trade on Wall Street has been choppy as FED Chairman Powell and President Trump are in the news. At the midway point of the U.S. session, the DJIA DOW (+95), S&P 500 SPX (+5), and NASDAQ (-12) are hovering near flat. For the time being, traders are in a holding pattern as the late-session comes on.
This morning has brought public comments from FED Chairman Powell at the National Association for Business Economics (NABE) annual meeting. At the engagement, Powell stressed the severity of COVID-19 economic fallout, setting a somewhat ominous tone. Here are a few of the highlights:
On COVID-19:

"[A second wave of COVID-19] could more significantly limit economic activity, not to mention the tragic effects on lives and well-being." 

In reference to the U.S. deficit:

"The U.S. federal budget is on an unsustainable path and has been for some time. But, this is not the time to give priority to those concerns."

On unemployment:

"Once you're permanently laid off it's just difficult to get back into the workforce."
Powell's quotes emphasize just how concerned the FED is regarding the long-term after-effects of last spring's COVID-19 shutdown. At this point, the FED Chairman appears to be lobbying the government for more stimulus to spark economic activity. Only time will tell if Congress and the President can strike a deal for a second round of stimulus money.
On Monday evening, President Trump returned to work at the White House. Today has brought nothing but positivity from the POTUS, as Trump proclaims he "feels great" and is planning on attending the next presidential debate with challenger Joe Biden.
Stock Markets Quiet As Powell Addresses The Public
Although Jerome Powell painted a somber picture at the NABE earlier this morning, U.S. stocks have shown little fatigue. In fact, December E-mini DOW futures are in the green, trading above 28,000.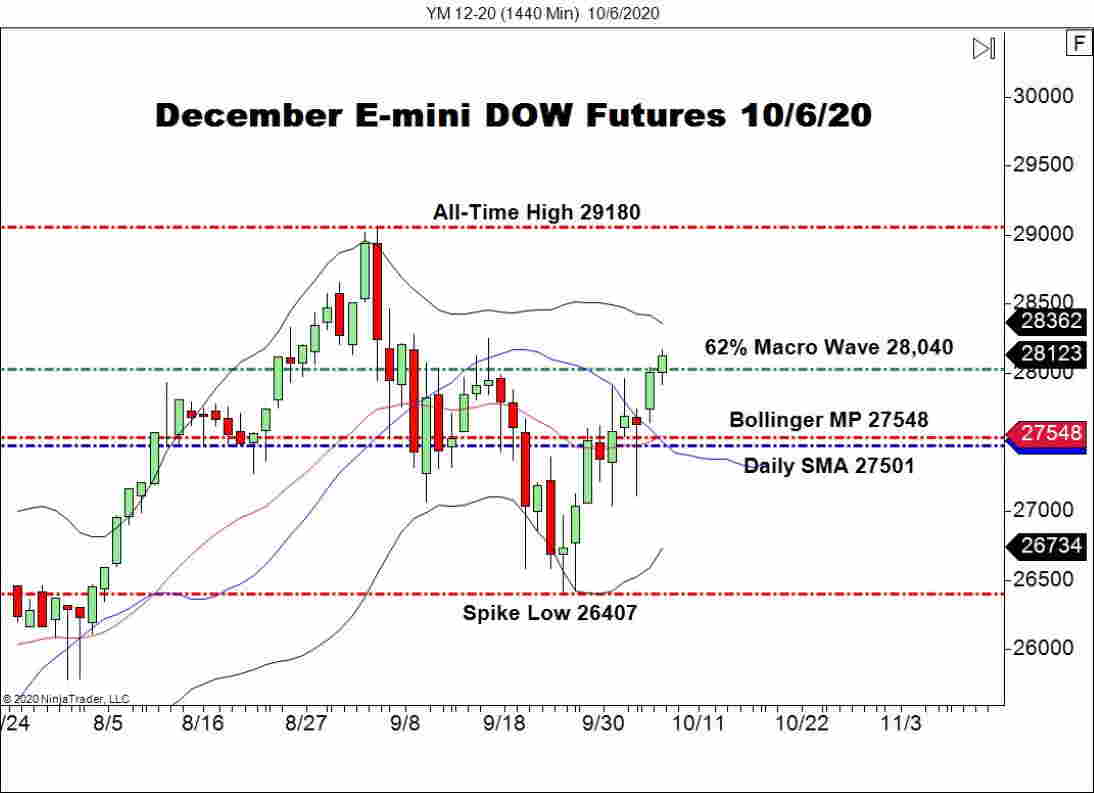 Overview: For the time being, the December E-mini DOW is in the process of taking out the 62% Macro Wave Retracement at 28,040. If we see a close above this level today, be on the lookout for a run at 28,500 by the end of the week.
Right now, the markets are filled with stimulus and political uncertainty. Given that the U.S. presidential election is only about a month out, look for the angst to increase as we dive deeper into October.